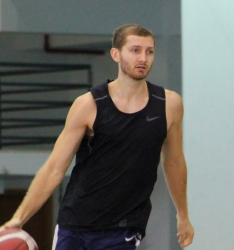 Latest posts by Adam Gotelli
(see all)
You don't need top-of-the-line basketball shoes to play your best. In fact, some of these shoes may suit you better than expensive ones, depending on your level and frequency of play.
Many companies hire big-name basketball players to promote their shoes and pass those fees on to you, the customer. Why would you want to pay for some millionaire basketball player to get even richer?
Don't take their advice; they didn't test all these shoes as I did. After hours of research and hands-on usage, I can confidently say these are the best basketball shoes under $150.
Save yourself valuable time reading this article and skip straight to the Men's Air Jordan Pro Strong Basketball Shoes. Here is one basketball player that I trust, and their longevity in the basketball shoe business speaks for itself.
I have considered performance, style, responsiveness, lacing systems, high-top, low-top, you name it, I evaluated it.
Here are the top 9 best basketball shoes under $150.
Top 3 Picks
Editor's Choice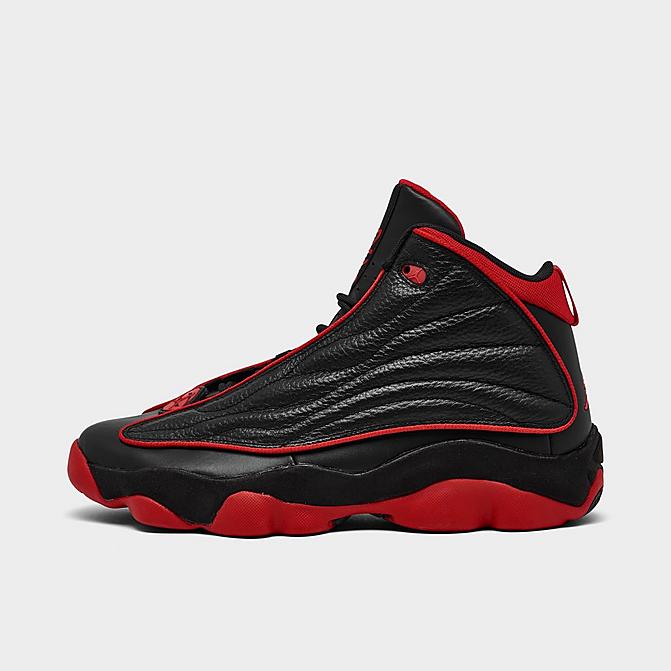 Size: 7-18 (US)
Ankle: High-top
Gilly lacing system
Premium Choice
Size: 8-13 (US)
Ankle: Mid-top
Mid-high collar layered with foam
Budget Choice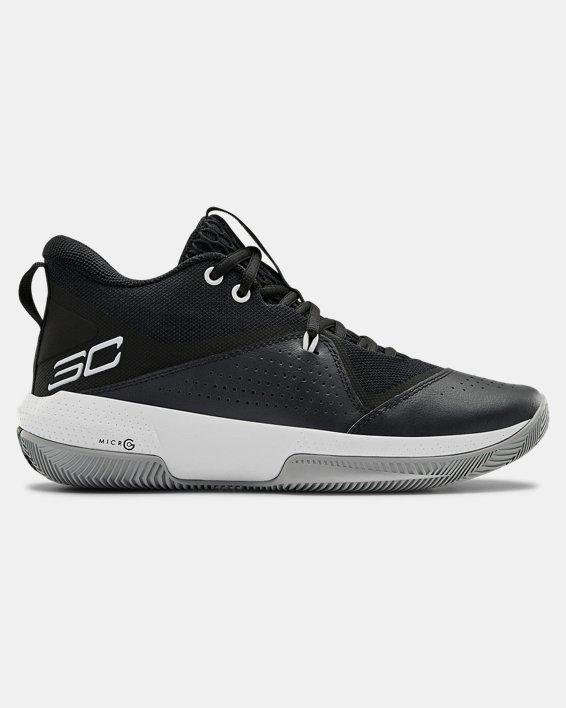 Size: 4.5-19.5 (US)
Ankle: Mid-top
Micro G® foam midsole
How We Reviewed The 9 Best Basketball Shoes Under $150
This is the best part of my job. I get to review shoes that I used to beg my parents to buy me when I was a kid. And being a professional basketball player really helps. I own most of the shows as they are vital for my career and gaming performance.
For this article, our expert team and I researched 91 different pairs of the best basketball shoes under $150 and spent over 57 hours doing so. I physically tested five of them myself.
I didn't test more because I already tested shoes similar to them and was able to update my findings without having to cost my boss more money.
For a pair of shoes to make this list, they had to be able to perform. We are basketball nuts and are aware that many shoes are promoted as basketball shoes but aren't meant to ever touch a court.
All of these shoes under $150 are for playing basketball.
Some factors that we meticulously examined were:
Support
Mobility
Responsiveness
Quality of material
Overall comfort
Traction
Price
Best Basketball Shoes Under $150 – A Comparison Table
Basketball Shoes Under $150 Reviews
#1 Men's Air Jordan Pro Strong Basketball Shoes
Pros
Iconic and updated style
Premium leather textile upper for a superior fit
Gilly lacing system keeps your foot stable
Rubber outsole gives you insane traction
Phylon midsole provides responsive bounce cushioning on landings
Re-released version of one of the most famous pair of basketball shoes ever created
Cons
It's only available in black/university red
I was really looking forward to this signature sneaker, and it did NOT disappoint.
It might not come as a surprise that we ranked Air Jordan shoes as the best shoes, but they're also the best basketball shoes under $150. And that's just the tip of the iceberg.
The first thing I have to mention is the styling; it pays homage to the original but in a tastefully updated way. Here is a pair of shoes that transcends generations and will always look fantastic indoors and outdoors.
Part of its eye-catching appeal is the hidden gilly lacing system. But it's not just for looks; it's a key factor in keeping your foot secure to the rubber outsole and your ankle stable.
They keep the laces evenly taut throughout your whole foot–no more re-tying your shoes mid-game. When I was testing them on an outdoor court, that really made a difference. I didn't have to retie my shoes a single time, which doesn't always happen with other shoes.
This is good because you'll be playing much longer with this pair of shoes.
The upper is made with premium leather and synthetic to provide exceptional comfort while still encouraging athletic movements. You can cut in any direction, and this shoe will keep up.
Couple that with the gilly lacing system, and this is one of the best fits you can get in any basketball sneaker, no matter the price tag. These shoes also improve your jumping ability.
#2 Nike Men's KD Trey 5 VIII Basketball Shoes
Pros
Foam pods provide excellent ankle support
Multi-directional traction rubber sole helps you stop and go at lightning speeds
Mid-top design means you can easily wear ankle braces if need be
Padded, raw-edge tongue prevents bunching
Two-layer textile mesh upper is breathable and mobile
No break-in time
Available in many different color schemes
Cons
May look too casual for hardcore basketball players
A mid-top is in high demand these days, and this one has separated itself from the crowd.
Kevin Durant plays on a different level, so you know his pair of basketball shoes will be something extra special. I own the shoes and have been playing professionally in them for many months.
The only negative about a mid-top is the lack of proper ankle support. However, this shoe has solved that problem. It gives you top-tier ankle support via its perforated foam pods as a mid-top design. For me, that really helps when I do quick lateral moves. My heels are always locked, and I can feel that stability.
Embedded all around the ankle area, these pods conform to the shape of your lower ankle, keeping it stable. That is why we also included these shoes in our list of the top b-ball shoes for bad knees. Read about it here.
With the beauty of this design and help from the pods, your upper ankle has free and clear mobility. This makes fast breaks much easier and will help two-way players feel like they are in two places at once.
If you look at the rubber outsole, you'll see the multi-directional traction treads. Your traction will stay sharp for fast stop and start motions as long as you keep them on indoor courts. Improve your cross-overs just by lacing these up.
Because of that, these shoes would be great for badminton.
The big difference between these and the Air Jordans is the lack of leather.
Leather is excellent for comfort and durability, but lacks breathability. The mesh upper of this shoe is made with a two-layer textile material in the forefoot. The clear-yarn design not only offers maximum ventilation, but it's part of the style as well.
The tongue is specially padded for added breathability and uses a raw-edge detail. This means no bunching around the sides of your foot and helps create a sock-like effect.
These high-performance basketball shoes under $150 are purposely designed to help you elevate your game.
Maybe not to KD's level, but an improvement nonetheless.
These are also suitable for narrow feet players.
#3 Adult UA SC 3ZER0 IV Basketball Shoes
Budget Choice
Size: 4.5-19.5 (US)
Ankle: Mid-top
Micro G® foam midsole
A versatile pair of basketball shoes under $150 will help you no matter your position on the court. We all want to jump higher, run faster, and cut harder. If you're not picky about specific features, this shoe will improve your court feel at both ends.
Pros
Excellent on indoor and outdoor courts
Leather synthetic textile upper for comfort and breathability
Popular half-bootie design is excellent for all positions on the court
Underfoot cushioning is perfect for impact protection
Herringbone traction pattern grips any surface immediately
Midfoot shank prevents the foot from rolling over
Cons
Offers a simple design and color scheme
Great tendon support, minimal ankle support
As a half bootie design, they still provide excellent support around your entire foot. Some bootie designs can feel "too comfortable."
These shoes are made for playing hard, and you won't be afraid to go all out in them.
You can tell this is a player's shoe because it uses durable synthetic leather to construct the upper portion. This combination creates a custom fit around the curves of your foot, but the upper also allows for moisture vapors to escape. This is one of the pairs I tested myself, and my feet felt airy enough during the entire basketball game.
Preventing moisture buildup is a huge advantage since it keeps your foot from slipping within the shoe. The die-cut EVA sock liner also aids with this issue. The underfoot cushioning is lightweight and provides excellent impact protection; you'll expend less energy to get them to flex for you.
These are versatile as well.
Other verified buyers' feedback is positive about the traction they have on the hardwood, but they're equally impressive when talking about traction on outdoor courts as well. When I say you can play anywhere with them, I wasn't just talking about positions on the court.
The rubber outsole uses a herringbone traction pattern to give you maximum traction on any surface. That herringbone traction pattern provides really impressive traction and comfy court feel. And that is impressive for this price tag.
I still recommend keeping them indoors to extend their life, but sometimes you gotta ball wherever you are, and I get it.
And if you want to see some more basketball shoes that don't break the bank – check out some really good ones under $50.
#4 PEAK High Top Men's Basketball Shoes — Best For Outdoor Courts
Pros
Sturdy and grippy rubber outsole
Outsole bulges out to give you maximum stability
Available in a lot of different colors
Upper provides support from all angles
Excellent for outdoor use
Unique high-top design keeps your ankle firmly in place
Cons
Less popular brand
Cushioning is not as good as on other models on our list
Peak is not a company that first comes to mind, but their stock is steadily rising in the industry. They've signed a handful of NBA players, including one of the most outstanding 6th men to every play, Lou Williams.
You'll notice the quality difference with the rubber outsole stabilization module. This is a technical term for where the forefoot bulges out slightly. No matter who you are, this will help you with your lateral movement, perfect for defensive players.
The outsole continued to impress me on the bottom as well. They say they are now using an upgraded rubber outsole formula, I believe them. The wear resistance is top of its class and gives good traction for outdoor play.
The new formula has produced deeper and more durable traction treads. So not only do you get more traction, but they will last longer than most other basketball shoes under $150.
The upper part deserves mention as well.
This high-quality integrated weaving is combined with a hot-melt process. While not typical, this process works fantastic to wrap the foot and provide support for a snug fit from all sides.
Another significant part about this signature shoe is that it's available in many different colors. You get the same great design, traction, and materials but in various color schemes.
I have some ex-teammates who bought a half dozen of these shoes to get them in some of the more unique colors.
#5 Adidas Unisex-Adult Dame 7 Extply Basketball Shoe
Unisex sizing
Size: 5-13 (US)
Ankle: Mid-top
Super-light midsole
Music and basketball have been longtime friends. Every musician wants to ball, and every baller wants to rap. With many similarities, such as creativeness and showmanship, it was only a matter of time before someone put both together in a signature line.
Pros
Ultra-light shoe to make you run faster
Lace system provides total support
Midsole is less bulky than most
Unisex design is great for anyone
Casual appearance means you can wear these anywhere, not just the court
Cons
It says "opponent advisory" on the side
Shoe strings are short
Damien Lillard, aka Dame D.O.L.L.A., has released a great-looking shoe that will perform on the court just as well as on stage.
It offers a simple design that only focuses on the essential aspects to help you play better.
Starting with the lace loops. This is my favorite lace system since it gives the feeling of all-encompassing support around the foot. I find it great at not pinching anywhere, and I never have to re-adjust the lace tension.
They also feel like they're pulling the rubber sole tighter to the bottom of your foot, which gives them the feeling of not wearing shoes.
Contributing to that is the ultra-light foam midsole. Where most shoes have a lot of their girth, this one is stripped down to the bare essentials. They use high-quality materials to add durability while still keeping the weight down.
The most ingenious part about this shoe is that it's unisex. The design will work for anyone who wants to play basketball. All the sizes are listed in men's, so women should order them half a size or one full size less to get the correct fit.
Its low-top design is perfect for fast players who want to be even faster up and down the court. They can also be worn with your favorite pair of jeans if you plan on attending one of Lillard's upcoming games or concerts. That makes them perfect for everyday use, just like any Converse kicks.
#6 Adidas Trae Young 1 Basketball Shoe
Pros
Ultra-low profile for mobility and speed
Laceless tying system could be the future of basketball shoes
Sole combines Lightstrike and BOOST technology
Fast and dependable responsiveness
First shoe from Trae Young
Leather upper section hugs your foot for more support
Cons
Might be too futuristic for some
For his first shoe, he really went all out on the styling. Young is a fan of the low-profile design, since he plays fast. If you want more mobility, then this low-profile design will impress.
At first glance, these don't exactly scream "basketball kicks." But this is a new era of the game, and players are putting their trust in science and technology more and more.
Using a laceless system is risky; not many shoes have this, and it's hard to tell if you will like it before buying them. While some systems may be gimmicky, this is surely not one of them.
There are two pull-tabs at the front and back that will tighten the shoe as a whole. It activates internal straps that wrap around your foot front top to bottom. This might be the future of shoe tying.
I love the leather upper section as well. I know they may be a bit stiff for the first couple of times you wear them, but it's worth it.
Using leather on the upper conforms to your foot better than other materials, in my opinion. Since there is less material on this low-profile shoe, I want every bit of support and comfort I can get.
More evidence that this shoe is for speed and mobility is in the rubber outsole. It's made with a combination of Adidas Lightstrike and BOOST midsole. This is a very active outsole with tons of impact protection.
This Adidas Dame has excellent responsiveness to help you elevate higher and quicker when you're going for rebounds. They definitely have a spring-like effect to them.
While this shoe may look too futuristic for some, we think it's the start of a new era amongst the best basketball shoes under $150.
#7 Nike Blazer Mid 77 Vintage
Pros
Classic look that pays tribute to a different era
High-top design protects your ankle from twisting
Padded tongue disperses lace tension
Thin rubber sole for maximum flexibility
Laces extend almost the entire length of the shoe for full support
Cons
Takes a minute to lace them up
Lacks the Zoom Air unit for cushioning
Break out your short shorts for these basketball history artifacts.
You can spot them from a mile away because of their traditional and classic look. Pay tribute to those that paved the way for all the performance aspects that exist in today's shoes.
While these may be classic, they are by no means obsolete.
The high-top design provides maximum ankle support. You can play your hardest without fear of turning an ankle or worse.
The upper is made with a high-quality synthetic material that is very pliable. It mimics what leather can do but at a lower price and less break-in time.
More comfort has been added with this tongue. It's padded from top to button to disperse the tension created by the laces. Over time this may cause your tongue to look worn down, but in the meantime, it's like strapping a cloud to the top of your foot.
I recommend keeping these on the hardwood courts as the treads are not as deep as other shoes. You'll lose traction pretty fast if you only play on asphalt. Having said that, I know it will be hard to resist showing them off at your local pick-up game.
The rubber outsole is noticeably thinner on this shoe, which can be a pro and a con.
Thin means it's flexible and will create the feeling of not wearing a shoe at all. Thin also means less impact protection and responsiveness. If you're looking for a shoe to help your hops, this ain't the one.
For basketball purists, you can stop reading right now and grab a pair of these basketball sneakers in any one of the sixteen different styles and colors.
Heck, you might as well grab a couple to go with all your different jerseys. Finally, this shoe is appropriate for those who suffer from plantar fasciitis.
#8 Nike Men's Kyrie Flytrap IV Basketball Shoe
For Quick Guards
Size: 7-13 (US)
Ankle: Mid-top
Designed For Quick Cuts
It may seem weird to see a Kyrie Irving signature sneaker this far down the list, but this is from his more affordable line of shoes. While they have cut a few corners to make this shoe for under $150, it still has enough advantages to improve your speed, mobility, and handling.
Pros
Excellent for improving speed and agility
Upper material is flexible and breathable
Great for indoor court feel
To be used by those with narrow feet
Custom made laces to stay tight all game long
Cons
Not for outdoor use at all
Not for wide feet
I own and often play with this pair of shoes. Since it's based on the more expensive Kyrie shoes, you actually get great value for your money here.
It's meant for players who handle the ball a lot and need to get in and out of tight situations quickly.
The responsiveness is incredible, and I can vouch for that. This may be due to the thinner materials used, and that's why it doesn't have the longevity or impact protection of other shoes, but in the meantime, no one will be able to catch you. The Air Zoom unit present on these is awesome too.
Definitely keep these basketball sneakers on the hardwood floors. The traction will wear down super fast on outdoor courts, which will make them utterly useless for anything other than traveling to and from your games.
The upper is made from a breathable mesh material that looks great and keeps your feet cool and dry. It's also very pliable, so it takes the shape of your foot for better comfort and control.
If you're a narrow-footed person, you have one thing in common with Kyrie, and these shoes were designed with you in mind.
Lastly, these laces are explicitly made for this shoe. They tighten the upper easily and stay tight while you're tying them by grabbing onto the tongue and loops better than any other lace.
This makes for fast and secure lace-ups. And the Nike Zoom unit is just awesome for cushioning.
#9 Men's Adidas Originals Forum Mid Casual Shoes
For casual wear
Size: 6-15 (US)
Ankle: High-top
Coated leather upper
If your best basketball days are behind you but still love the game and want to rep it. Then you'll recognize these shoes right away. A staple in any longtime Bball player's locker, these basketball sneakers look like they just jumped out of a Run-DMC music video.
Pros
Updated retro '80s look
Removable velcro strap for optional ankle support and style
Plush inner padding so you can wear them all day
Perfect for off the court as well
Available in multiple colors
Mid-top design secures your ankle even more
Cons
Requires a short break-in period
While they may not perform on the court as well as some of the others on this list, I still had to include them as they are a part of basketball history.
The biggest and best change Adidas made to this new, updated version is on the Velcro strap. It's removable, so you can wear it whenever you want. You could leave the strap on in a casual setting, but not do it up to create a laid-back vibe.
That strap will help immensely for a snug fit when you are on the court with them.
If you're worried about an ankle injury, simply secure the velcro, and it will keep your ankle upright the whole game, no matter how hard you play.
Technically, it's a mid-top. But it's one of the highest mid-tops I've ever seen. This added height paired with the ankle strap means you'll be safe from injury.
Another amazingly retro aspect of this shoe is the leather upper. Most shoes don't use this anymore for many reasons, but one thing is for sure, after a short break-in time, no shoe will be more comfortable than this one.
Like a pair of your favorite jeans, these shoes become a second skin. This is advantageous both on and off the court.
The inside has also been upgraded, but it also shows that Adidas does not intend for this shoe to see a lot of court time. The plush interior is the pinnacle of comfort. This area needs no break-in time and will feel like you're walking on cotton candy.
Who Should Get This?
Unless you have one of the top-of-the-line shoes already, any player will perform well in at least one basketball shoe under $150 of the many listed here.
Casual players
Casual players will be happy with the price, since they don't play enough to justify an expensive shoe. They also have other interests that they want to spend money on, so going all-in on one sport is not their goal.
Looking for something they can throw in their gym bag but still rely on for outstanding performance is their mantra.
Seasoned players
Professionals like me will benefit from this genre as they prepare to play at a variety of venues. Having a different shoe for different playing surfaces will extract every bit of talent and skill you have worked hard to cultivate.
Keep a pair of these handy when you're playing in your driveway or when you wander over to the local park for a pick-up game.
Serious players probably already have a pair of serious basketball shoes, but they still need something for everyday basketball. The bonus is they won't feel bad about wearing them in casual settings either, since most shoes doesn't have a strict sports look.
What Should You Look For In A Basketball Shoe Under $150?
The best basketball shoes under $150 will combine features to get the most out of them. Experienced basketball players will weigh these traits differently, but will still want all of them to be present for the best court feel.
Comfort And Fit
One of the first things to look for in a basketball shoe under $150 is the fit. If you will be playing for hours on end, you want your basketball shoes to be comfortable. Look for something with an emphasis on bounce cushioning that uses modern materials. The best shoe should provide great cushioning while still keeping you mobile and athletic.
For example, Nike uses the famous "Nike Zoom Unit" (Zoom Air, or Air Zoom) cushioning system. The Nike Zoom Unit, also known as "Zoom Air" consists of firmly stitched fibers and pressurized air to absorb impact and reduce bounce shock, thus delivering an unmatched impact protection.
The Nike Zoom Air unit debuted 20 years ago and is perfect for fast and aggressive players. So if you're wondering between 2 Nike shoes, choose the one that has Air Zoom unit.
A popular model that has this unit is Nike Zoom Freak.
Traction
Shoes with a traction pattern are suitable for playing on both outdoor courts and indoor courts. To play outdoors effectively, look for basketball shoes with a deep traction pattern on the outsole. They are built with more strength and will maintain their traction for longer.
Many scientific studies show that a quality traction pattern is crucial when running or walking. That's why the best basketball referee shoes have good grip.
Support
Point guards and shooting guards will tell you that having a shoe to protect your ankle and foot is a tremendous asset to improve your performance. Look for something with a great lacing system made from modern materials.
Your ankle and heel should be locked and not pivoting and the shoe should offer above-average impact protection.
Durability
Sure enough, besides the presence of a good cushionig system (preferably one with Air Zoom unit), it's crucial to consider the durability aspect of your basketball shoes.
How can you identify a durable basketball shoe that's well-made?
Check the materials.
Basketball shoes that incorporate leather in the materials are usually sturdier and last longer. That's because the leather don't peel or crack as easily as other fabrics such as rubber.
The most quality shoes on our list have leather lining that's smooth and flat.
In addition, don't forget to inspect the seams and the stitches and check if they are well sewn-in.
Different Aspects Of The Shoe To Consider
When choosing your new basketball sneakers, you want to consider the best shoe style that will work for you.
Low-Top
Low-top shoes are excellent for mobility. They're very light and usually provide better cushioning. A great low-top sneaker will help with speed and agility and is much more popular than a decade ago because they work.
Examples are the "Adidas Trae Young 1" basketball shoes and the "Adidas Unisex-Adult Dame 7 Extply" basketball shoe featured on our list.
Mid-Top
A mid-rise shoe is meant to combine all the best features from the low rise and high-top basketball shoes. These have been quickly gaining popularity with players over the years, and they have some advantages that may suit your personal preference.
If you're new to basketball, these will be your best option to try out the features and see what you like. Start with the Nike Men's KD Trey 5 VIII Basketball Shoes. You will love the snug feel of the Nike Zoom Air cushioning.
High-Top
High tops used to be the best basketball shoes you could get. They were a solid performer and the perfect pair for everything from dusty asphalt courts to the hardwood. Now with all the technology and premium materials being used, they have become a much less popular basketball shoe.
If you are still looking for the all-encompassing support that high tops provide, try the classic Nike Men's Basketball Shoe for full support, excellent performance, and a throw-back to the glory days of hooping.
Can You Wear Basketball Shoes Off-Court?
With good basketball shoes, you can definitely wear them off the court. This trend has been popular since the '80s and continues to this day. If you're looking for a shoe that makes this transition easy, look no further than the Men's Adidas Originals Forum Mid Casual Shoes.
They go great with a pair of jeans just as well as with a pair of shorts to show them off to your non-basketball friends.
But do you want to?
The outsole will become worn down a lot quicker when you wear them on concrete and asphalt.
Try to keep your court shoes separate from your street shoes. This will extend the life of your court shoes and give them time to get broken in before getting worn out.
One thing is for sure, at this price, any of these shoes will look great with many different outfits. Understandably, you would want to wear them as much as possible.
Frequently Asked Questions
What are the best basketball shoes under $150?
The best basketball shoes under $150 are the Men's Air Jordan Pro Strong Basketball Shoes. To get Air Jordan's at any price is a good thing, so now that they are being re-released at this incredible price point makes this an easy answer for me. The performance, look, and support are all here; this was one shoe I didn't give back after testing. And if you're willing to invest a little more money, check out our guide on the best basketball shoes under $200. There are some great picks there too.
Can you buy quality basketball shoes for under $150?
Yes, you can buy quality basketball shoes for under $150. These are the 9 best basketball shoes under $150 I recommend to you. There are many basketball shoes below $150, but they are not worth your time. Some will be fine for casual wear, but if you plan to wear them on the court, the ones listed here are the only ones acceptable.
What are the best basketball shoes for playing on hardwood courts?
The best basketball shoes for playing on hardwood courts are the Nike Men's Kyrie Flytrap IV Basketball Shoe. These are an affordable version of Kyrie Irving's premium signature line and are made to improve your quickness when handling the ball.
Their traction and flexibility are made for the hardwood and will help any player get up and down the floor quicker. Plus, the Nike Zoom unit is just fantastic.
What are the best basketball shoes for playing on outdoor courts?
The best basketball shoes for playing on outdoor courts are the PEAK High Top Men's Basketball Shoes. It's all about the outsole here, as the traction pattern is deep and durable. The outsole actually bulges out from the shoe a bit to protect your ankle even more from the uneven surfaces you'll face when playing outdoors.