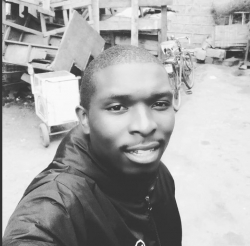 Latest posts by Nelson Nells
(see all)
Greetings!
The thing I'm going to discuss today on Outdoor Basketball Hub revolves around a paramount topic idea – comfort and cushioning.
In this aspect, I've tested around 20 different sneakers and have compiled a list of the top 8 most comfortable basketball shoes.
Just so you know, I took customer feedback, expert opinions, design, cushioning, and budget as some key factors while judging the basketball sneakers.
So, if you are an athlete and want comfortable basketball shoes, then give this guide a thorough read. I'm sure that you'll find what you are looking for.
All in all, let us take a look at the best cushioned basketball shoes rated for 2021:
Most Comfortable Basketball Shoes – Comparison Chart
Before moving on to their reviews, Let's compare them all;
Best Cushioned Basketball Shoes Reviews [Most Comfortable Picks]
1. Adidas Men's Marquee Boost – Most Comfortable Basketball Shoes Ever
Nothing beats the class, aesthetics, support, and comfort of Adidas in terms of basketball sneakers.
Introducing the Men's Marquee Boost, Adidas has made sure that athletes could enjoy sheer comfort while dribbling apart their opponents in the court.
That said, the basketball shoes have got a unique design. As a matter of fact, I liked wearing them around casually. Well, sticking to the comfort side only, let's break it down in terms of features:
First of all, boost is a trademark cushioning that Adidas offers in its latest Marquee basketball sneakers.
Once you tighten up the laces, the shoes will start supporting your feet and will maintain a natural posture for sure. Plus, the energy that this cushioning gives off is simply exceptional.
Moving along,
I loved the textile and synthetic finish of the basketball shoes. Not only does it offers proper support, but you'll also feel rather comfy while moving along within the court with this construction. Textile and Synthetic combined also keeps the shoes away from wear and tear.
Furthermore, low-top design of the basketball sneakers offers enough freedom to the ankles. This way, you could enhance your footwork quite well and could make some quick runs past your opponents for sure.
Marquee Boost offers immense breathability. Visible pores available on the upper material ensure proper air circulation to avoid any wetness or sweat at all costs.
At last, I'm not a multidirectional traction pattern supported by a flexible rubber outsole is what makes Marquee Boost one of the best cushioned basketball shoes in the market. You'll surely love how the shoes grip indoor and outdoor surfaces for sure.
I got these comfortable Adidas sneakers back in December 2020 and I've been using them regularly in the academy. To be honest, the shoes offer immense comfort and keep my feet away from unnecessary shocks at the same time. A solid 10/10 performance from my side.
Specifications
Textile and Synthetic construction.
Boost midsole cushioning.
Flexible rubber outsole.
Canvas upper.
Lace enclosure.
Weighs 1.04 pounds.
Low-arch design.
Marquee Boost Low from Adidas offers a combination of support, sheer comfort, balance, and breathability. The cherry on top comes in shapes of solid traction on the ground. Simply get them as soon as possible and you'll thank me later.
Pros
Offers excellent comfort indoors and outdoors.
Low-top design ensures freedom to ankles.
Lace enclosure offers a snug fit.
Multidirectional traction pattern increases grip.
Quite durable and long-lasting.
Personally recommended pair.
Cons
White laces could get dirty easily.
Don't use them for running.
2. Under Armour Men's HOVR Havoc 2 – Best Cushioned Basketball Shoes
Under Armour is all about using technologies like EVA midsole and sockliner to improve the comfort in its shoes.
The same is the case when we talk about the brand new HOVR Havoc 2. Although I didn't like the shoes at first glance because the design wasn't too catchy.
I loved the pair while trying them out. Compared to the Marquee Low Boost, you'll surely feel more comfort and agility with the HOVR Havoc 2 and that's what I experienced.
Anyways, starting with some basics. The most cushioned basketball shoes feature a special Die-Cut EVA sockliner for immense underfoot cushioning.
More than that, the midsole is soft enough to offer support to the heel, arch, and toe area of the feet thus maintaining comfort.
Besides, the shoes being made up of pure Textile and Synthetic material will enhance the support to upper part of the feet. As soon as you tie up the laces, you'll not feel any discomfort even for a moment and that's what Under Armour is all about.
A molded textile upper with visible perforations adds to the overall comfort that the shoes offer. Breathability is well up to the mark as well. I've used the shoes for normal basketball drills and they've never made my feet wet even with the socks.
Moreover, the basketball sneakers with a mid-top arch design not only support the ankles but keep them free enough to help you move around the court quickly. A synthetic sole also adds to extra traction and grip no matter if you are playing indoors or outdoors.
I'd like to end the review with what one of my academy friends has to say about this pair. Jefferson says that "At first, the shoes didn't impress me a bit. However, as soon as I tried them, I forgot about everything else. Never seen a sneaker that offers so much comfort and keeps the feet away from shocks. The best money I've spent on b-ball shoes up till now."
Specifications
Die Cut EVA sockliner.
EVA midsole.
Textile and Synthetic overall construction.
Molded textile upper.
Webbed lacing system.
Mid-top design.
Mesh Tongue.
HOVR Havoc 2 from Under Armour is something you could trust when it comes to offering comfort to the feet. Get these basketball sneakers and forget about knee or foot pain while playing basketball once and for all.
Pros
Durable and comfortable basketball sneakers.
EVA midsole offers a soft and plush feeling.
Webbed lacing system ensures a locked fit.
Mid-top design for keeping ankle free and protected.
Mesh tongue enhances breathability.
Perfect for athletes who crave comfortability.
Cons
Design's a bit ugly. (Personal Opinion)
A little difficult to break in.
3. Nike Men's Lebron 17 – Shock Absorbing Basketball Shoes
I bet every athletes' mouth gets watered whenever they hear the word "Lebrons".
I won't lie here but I have to admit that the Nike and Lebron has benefitted basketball a lot in terms of durability, comfort, reliability, and of course, aesthetics.
I've got the latest Men's Lebron 17 to review this time. The shoes offer a comfy feeling and could help you move around in the court freely.
For starters, the most comfortable basketball sneakers feature a lightweight knit upper with heat-molded yarns to keep durability and support intact. Along with that, comfort is also ensured.
A special combined Lebrons cushioning could manage to keep the feet as comfiest as possible. I've worn the shoes to many courts and didn't feel a single shock even with all the dunks and slams.
What I love about Nike Lebrons is the versatility they offer. You can play in them outdoors on harsh and tough surfaces. Meanwhile, the shoes are also perfect for shiny indoors.
Talking about the rubber outsole, it has got deep enough grooves to keep you still even on slippery surfaces. You can, therefore, use the sneakers to improve your footwork drills for sure.
Martin, one of the elites in my academy has recently got his Men's Lebron 17 and this is what he said: I feel like I'm flying whenever I wear these sneakers. Although the shoes look a bit bulky, they are one of the lightest basketball sneakers available and you'd know it once you put them on."
Specifications
Knit upper.
Heat-molded yarns.
Special Lebrons midsole cushioning.
Webbed lace enclosure system.
Mid-arch design.
Weighs 2.68 pounds.
Nike Lebrons 17 ensure comfort combined with luxury, support, and strong traction. I'd suggest them to athletes who can manage to spend at least $150 to $200 on a basketball sneaker.
Pros
Breathable mesh upper.
Supportive knit construction.
Cushioned and padded midsole for maximum comfort.
Ideal for professional basketball athletes craving comfort.
Snug fit with webbed lacing enclosure.
You could use them casually.
Cons
A bit expensive. (Compared to above-mentioned sneakers)
Not recommended for beginners.
Size issues might be common.
4. Adidas Men's Crazy Explosive – Impact Protection Basketball Shoes
Up next we have got another pair of adidas in the category of most comfortable basketball shoes, The Men's Crazy Explosive feature quite an aesthetic shape and a snug fit respectively.
Moreover, the high-top design gives assurance that the sneakers can protect the ankle area from any impact or pressure.
Nonetheless, one of the best cushioned adidas shoes has got a special Primeknit upper, which is quite durable and supportive.
On top of that, it could wrap the feet to ensure a comfy and lightweight feel to the feet.
Other than that Adidas uses Boost cushioning as its trademark to prevent the feet from any discomfort. The shoes are, therefore, perfect for athletes who suffer from knee injuries more often.
Grippy rubber outsole with flexible rubber construction does the job when you want to make quick runs and dribbles inside the court. The traction remains on par with comfort and support.
I recently traveled to a neighboring basketball academy where I found one of the point shooters Philip wearing those sneakers. Got some off time with him and he said that "Man, you shouldn't waste time and try these awesome sneakers at least once in your lifetime. You'll never regret spending your money on them."
Specifications
Primeknit upper.
Lace enclosure.
High-top design.
Grippy rubber outsole.
Sock-like bootie construction.
TPU stability warp installed.
Boost cushioned midsole.
Weighs 13.4 ounces
Crazy Explosive sneakers offer a blend of comfort and support wrapped with balance and strong traction. Check them out before it's too late.
Pros
Wraps around feet for a comfy and snug feeling.
Ideal for Point shooters.
Lightweight, comfortable, and supportive enough.
High-top design keeps the ankle area protected.
Boost cushioned midsole for comfort and shock absorption.
Perfect for improving footwork skills.
Cons
Inside of the shoes might wear out soon.
Not too durable.
5. Under Armour Mid K – Best for Teenagers
As a parent, the responsibility of keeping your teenage kid comfortable falls on you. If your son feels discomfort in his feet while playing basketball, then I strongly suggest you get him the Under Armour Mid K basketball shoes.
Designed specifically for teenagers, these shoes ensure keeping the feet in a natural position, thus maintaining comfort and support at the same time.
Starting with some basics, Under Armour Mid K has a premium textile upper that has proper air channels available to improve the breathability as well as support to the feet.
Moving along, a full length bootie construction combined with a molded ankle collar directly impacts the balance and comfort of the feet. Your teenage kid can, therefore, enjoy the game without facing any discomfort in his feet.
Well, Mid K basketball sneakers also come with an external heel counter. That said, this option ensures protecting the heel area and keeps it locked for a more versatile gameplay interface.
At last, the rubber outsole with a multidirectional traction pattern is what every teenage athlete craves. The shoes are compatible with casual, indoor, and outdoor use respectively.
I've recently got Under Armour Mid K for one of my nephews Josh. He seems to enjoy playing in them as I closely analyze his gameplay. As per his parents: "He doesn"t complain about the pain in his feet since you've got him the new shoes."
Specifications
Textile upper.
Rubber outsole.
EVA cushioned midsole.
Mid-top design.
Weighs 14 ounces only.
Considering the features that Mid K possesses, it'd prove to be a perfect gift for your kid. Get them one of the most comfortable shoes and let them enjoy the beautiful sport without any discomfort.
Pros
Suitable for teenage athletes.
Heel counter keeps the heel protected.
Mid-top design ensures safety to ankles.
Durable and sturdy basketball sneakers.
Rubber outsole with a strong traction pattern.
EVA midsole cushioning keeps feet comfortable.
Cons
Not recommended for adults.
Not ideal for wide feet.
6. Adidas Unisex-Adult Dame 6 –  For Men and Women
The Unisex-Adult Dame 6 are compatible both for men and women. Featuring a cool design, low-top arch, and thick cushioning, the shoes offer enough support to keep the basketball players up on the court for a long time.
Some of the basic features include:
A textile and mesh upper that ensures immense support and balance at the same time. More notably, the shoes also offer enough air to circulate between the feet in order to keep them relaxed enough.
On the other hand, Dame 6 also uses Boost midsole cushioning to cater to the needs of those suffering from pain and discomfort.
Boost midsole is responsive enough and can absorb most of the impact at the same time. Therefore, both men and women could utilize the pair to keep themselves away from any major injuries.
Moving along, the comfy basketball shoes have got a special rubber outsole with herringbone traction pattern. It will make sure that you don't get all slippery no matter what type of court you are playing on.
As a fan of Adidas, I've got these basketball sneakers for my wife Jenny and she seems to love them. Apart from playing with me in the backyard, she often wears them to gym as the shoes offer her feet enough comfort and energy.
Specifications
Unisex adult basketball sneakers.
Textile and mesh upper.
Boost midsole cushioning.
Herringbone rubber outsole.
Multiple color variations.
Weighs 3.2 pounds only.
Dame 6 with a unisex design ensures compatibility with men's and women's feet. Make sure that you keep them on a priority if you want a casual looking basketball sneaker, which offers maximum comfort at an affordable rate.
Pros
Suitable for men and women both.
Offers firm traction on uneven surfaces.
Could be used casually.
Comfortable Boost midsole prevents injuries.
Affordable price tag.
Webbed lacing enclosure offers a snug fit.
Cons
Most of the sizes fit only men's feet.
Be careful in choosing the shoes if you are a woman.
7. Nike PG 4 – Ideal for Big Kids
Nike has also introduced comfortable basketball sneakers for big kids who often feel discomfort in their feet due to their size.
In that sense, PG 4 can keep their feet relaxed and comfy enough to make sure that they can play basketball with agility.
The basketball sneakers, first of all, come with Flyknit upper construction that enhances the breathability and offers the due balance to feet at the same time.
While utilizing the special padded cushioning, Nike comfy basketball sneakers could keep the feet of your kid comfortable and responsible enough for a long time.
Along with other features, what intrigued me the most was the lightweight design of the shoes. Your kid will simply love wearing them to school or to play basketball with his friends.
I'd also want to mention the durable and flexible rubber outsole with a multidirectional traction pattern. Not only will it enhance the grip, but it will also increase the movement resulting in quick reflexes and improved gameplay.
Specifications
Flyknit upper.
Thick midsole cushioning.
Flexible rubber outsole.
Weighs 1.85 pounds only.
Nike PG 4 are suitable for big kids and you should get a pair or two for your child he often complains about the pain and discomfort in his feet and knees.
Pros
Breathable and supportive upper construction.
Low-top basketball shoes for big kids.
Improves comfort.
Ideal for wide feet.
Light in weight.
Cons
Not for adults.
No other major issues.
8. Nike Men's KD 13 – With Air Zoom Cushioning:
Last but not the least, we've got the Men's KD 13 as our next comfortable basketball sneaker option.
The shoes are comfortable, quite unique, and available in multiple varieties at the same time. Furthermore, they cost less than the typical Nike Lebrons, so you can enjoy sheer comfort via Men's KD 13 without spending a lot of money.
Nike KD 13 feature a midsole with Air Zoom cushioning, which is best known for absorbing most of the shock to keep the feet as comfy as possible.
Adding to that, a Zoom Air Unit is perfectly stacked under the midsole for additional cushioning, therefore, making sure that your feet remain as protected as possible.
The upper being made up of synthetic and mesh ensures immense support, and softness at the same time. Not only that, but it's flexible enough to help you remain one step ahead of your opponent at all costs.
Nike KD 13 also comes with a flexible yet durable rubber outsole with a deep traction pattern. So, a strong grip with comfort is all a basketball athlete needs to improve his game and take over his opponents with aggression, and KD 13 offers JUST THAT!
Specifications
Air Zoom Midsole.
Zoom Air Unit stacked under midsole.
Rubber outsole.
Synthetic and mesh upper.
Webbed lace enclosure.
Weighs 2.34 pounds
Choose Nike KD 13 if you don't want to spend a lot of money getting stylish yet comfortable basketball shoes in 2021.
Pros
Stylish and comfy basketball shoes.
Perfect for long term use.
Breathable and soft upper.
Improves comfort and support.
Air zoom cushioning absorbs impact.
Top 3 Picks:
The top 3 picks among the 8 most comfy basketball sneakers are as follows:
Adidas Men's Marquee Boost – Regarded as the best cushioned basketball shoes of 2021.
Nike Men's Lebron 17 – The most comfortable Lebrons out there.
Under Armour Mid K – Ideal for teenage kids.
Things to Consider Before Choosing Most Comfortable Basketball Shoes:
When it comes to prioritizing comfort over anything else, the decision is not an easy one to make.
I mean apart from the design, you have to consider some other factors such as lightweight body, cushioned midsole, and a perfect fit while choosing comfy b-ball shoes.
This section, therefore, talks about some of the most important things that you should never underestimate while purchasing basketball sneakers.
Have a look:
Go for the Right Size
Gaining maximum comfort from a basketball shoe is possible in one way and that's to choose the right size.
It's better to visit a local store and measure all the dimensions of your feet before deciding on choosing a footwear pair.
Not only that, but you could also try different sizes of shoes to see which one offers you a snug fit and which one is causing trouble for you.
Getting the exact size will do half of the job for you while you are on your way to purchase basketball sneakers.
Proper Cushioning
Next thing to focus on is the midsole of the shoe because that's where all the comfort is supposed to be.
Brands like Nike, adidas, and Under Armour include a special type of cushioning such as Air Zoom, Boost, or EVA to make sure that the feet remain comfortable enough.
However, this doesn't matter only. You also have to check whether the cushioning is thick enough or not.
If it's soft, offering enough support to heel, arch, and toe area, and impacts absorptive, then you should go for that sneaker at all costs.
Breathability
Breathability is something that I never let go of while choosing cushioned basketball shoes.
That said, basketball sneakers must offer enough air circulation. This way your feet will remain comfortable and sweat-free at the same time.
Analyze the construction of upper material in this regard. Plus, make sure that the shoes have visible perforations available to enhance air ventilation on the inside.
Breathable basketball shoes will, therefore, keep your feet away from any wetness no matter how long you've been playing the game.
Strong Grip
Shoes with a strong traction pattern enhance the grip on surfaces and keep you away from potential injuries.
Not only that, but a basketball shoe with superior traction could enhance your movements and footwork at the same time.
So, never compromise on this aspect. Look out for shoes that have a flexible rubber outsole with a multidirectional traction pattern in this regard.
Budget
I'd suggest you to keep at least $100 in your pocket if comfort matters for you a lot.
Other than that, if you are fond of comfort with aesthetics, then I'd want you to raise the budget somewhere between $100 to $200.
For better deals, visit the review section where I've already picked the sneakers that are available on an affordable budget.
Frequently Asked Questions
What are the most comfortable basketball shoes?
If I have to choose only one, then I'd go with none other than adidas Men's Marquee Boost Low. The shoes are light in weight, have got the boost midsole cushioning, and ensure improved traction at the same time. Plus, they are versatile enough. So, you can literally wear them anywhere you want.
What is the role of cushioning in making a basketball shoe comfortable?
The midsole works as a backbone in a sneaker as it's directly attached above outsole. When it's padded, soft, and plush enough, your feet will feel more relaxed and comfy while playing in such a shoe. Hence, comfort is directly related to the midsole when we talk about it.
Do Lebrons Offer a comfy feel?
Yeah, most of them do. That's why you'll see professional NBA players and different celebrities wearing them every day in and out. Nike Men's Lebron 17 is one such example of sheer comfort infused with aesthetics and durability.
Final Verdict
Well, that's all about the most comfortable and best cushioned basketball shoes from my side.
If you are feeling uncomfortable in your current sneakers, then it's better to save up some money and make a decision based on what I've discussed in the buying guide section.
Further, you can check out the list of Top 8 most comfortable basketball shoes to have an idea about budget range and your preferences, etc.
Good luck and see you around!