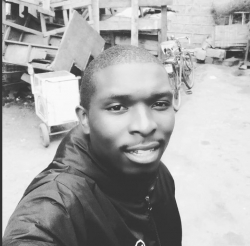 Latest posts by Nelson Nells
(see all)
Are you looking for the best indoor basketball for that little munchkin at home?
Well, no need to search further, we have the perfect guide to the 10 Top Indoor Basketballs to buy in 2023. We know it is important to get a high quality basket, which lasts your basketball fanatic for years to come.
There is an overwhelming selection of indoor basketballs to nitpick from and any inexperienced person can get confused. Thus, no need to worry, we have all the information here to make your life easier regarding the right bounce.
However, we do understand that there is a specific budget for everyone, so we have listed the balls ranges from the premium to the affordable one.
Moreover, the pros and cons are there in this article for you to weigh which one is suitable for you. The drawbacks are highlighted for you to go through. Look out which basketball can be used where and where not.
Isn't what you were waiting all this long to here?
So let's get right into it;
Best Indoor basketball – Comparison Chart
Here is the comparison chart of top pick Indoor Basketballs available on the market.
10 Top Indoor Basketball Reviews
1. Spalding NBA Official – Best Indoor Basketball 2023
If you want a good and productive practice, then get your hands on this one. The size of this model is about 7 and has a circumference of 29.5 inches, therefore, males who are 15 years or older will find this perfect for themselves.
Since 1983, we have been looking at this official game ball, the Spalding NBA ball. This has a full-grain leather cover which is so soft and comfortable to touch that you will get lost into playing simply.
Also, this has produced a high-quality performance needed by everyone. So, if a champion indoor player wants something good, a Spalding basketball is the best choice.
Qualities
Adding to the high performance, this basketball has proven to be a durable ball, therefore, as soon as the quarantine ends, you can have fun with your ball outdoors as well!
Moreover, the pressure can be maintained in the perfect manner which means that you do not have to pump air into it after every single play.
But be careful if you are an amateur player. It is so because the ball does not have a good grip. By good grip, we mean that the ball does not bounce very smoothly.
So, if one has this ball, they might get used to the ball with the passage of time which requires a lot of patience. But, once you know how it works, you will not be able to leave it anymore.
Inflation
Mind you that the best NBA indoor basketball ships inflated. The air retention could last for 5 to 6 games easily. However, when the ball loses air, then Spalding recommends using 8PSI pressure for perfect shape maintenance.
Horween Leather
The latest Horween leather being used in one of the most expensive basketballs enhances its durability and ruggedness. Besides, it also offers a soft gripping feel when broken in (Used frequently for at least 2 days)
Spalding with its NBA professional indoor basketball is undoubtedly the best ball for practicing or official games. However, make sure that you use it only on the indoor surface as it won't stand the harsh conditions of the outdoor surfaces.
Pros
This is made out of original leather
This will make you feel great
NBA also uses this basketball
Shipped inflated (Recommended 8PSI pressure)
Retains air for a long time.
Used by professional NBA players.
Cons
Professional players are better suited for this basketball than amateurs
Quite expensive.
2. Wilson Evolution – best basketball for indoor game

Well, now you will be happy to hear that this Wilson Evolution has 3 size options readily available for you. the first size is 29.5 inches (really good for males aged 15 or above), the second size is 28.5 inches (really suits boys between the age of 12 or 14, or even girls age 12 or above). Many people find this basketball soft because of the feel it gives.
The patented technology of Cushion Core Carcass not only makes it soft to play with but also makes your performance smooth.
Moreover, the grip around the rim is also really good. We see that Wilson Evolution knows how to keep a balance between grip and smoothness.
Adding on to this, we see that the outer layer has a microfiber cover, therefore, durability is guaranteed in all seasons. This makes it clear that this can be used for playing outside as well.
Quality
As of the quality of the ball, we already know it is durable, this costs around 50 dollars and is A LOT more than what its price says. It can be said that the price of this is pretty much reasonable. The leather used to make this basketball is real, so it is a genuine ball for sure.
Many people have addressed that they have been using this for more than a year and it still works perfectly. This is not worn down, popped, and has no apparent sign of deflating as well.
We know that this basketball is always ready to come out of the box. You do not need to go through all the junk in your drawer to find the air pump because this does not like to create any hassle bassle for you. so, tie up your sneakers, take it out, and off you go!
Soft Feel
One of the major reasons this indoor basketball is so famous among the high school indoor courts is that it offers a soft feel. For that purpose, Wilson uses a cushioned core carcass which makes the outer area as softer as possible. So, gripping and controlling is rather easier compared with the Spalding NBA official ball we discussed above.
Approved from NFHS
Well, finally, this is no surprise that Wilson Evolution has been approved by NFHS (National Federation of State High School Associations). It's more of a tournament basketball rather than being used for practice sessions.
With its state of the art construction, durability, and softer feel, Wilson Evolution is one of the best indoor basketballs available in 2021. I'd be suggesting you to get it, especially if there's an upcoming school basketball tournament and you have to practice for it.
Pros
Students of high school or college prefer this
Durability is high
This is not so heavy on your pocket
Can be used for a long period of time
Approved by NFHS
Cushion core shell.
Retains shape for a long time.
Cons
Some people still find the texture hard
Meant for the indoors only.
3. Baden Elite – Good Indoor Basketball

This basketball has 2 available sizes; one is 29.5 inches, known as the standard size and best suited for men aged 15 and above, second is 28.5 inches which is the best for boys between the age of 12 and 14. The second size is so good that even women age 12 or above can also get a hand over it.
Again, like the previous basketball, this also has the Cushion Control Technology and so, a layer is present there for the user to feel good and soft while playing indoors. Moreover, you can see consistency in the bounce of this every time you get to play with it.
Quality
There is a microfiber layer at the top which gives the perfect softness and ease to play around. Adding on to the softness, this cover on the ball can also absorb the moisture on your hands so that you do not lose your grip while sweating.
The Baden Elite indoor basketball also has other advantages such as it does not age too quickly. This is known to last longer you can think of. But, the company has made sure that the softness is not risked. In comparison to other basketballs, this ball is very soft to play with.
Recessed Stealth Valve
Well, the brand has used Recessed Stealth technology to make the valve of the ball. That said, the valve thus becomes completely undetectable no matter how you grip it. It's one of the reasons Baden Elite is so famous among professional basketball players.
Symmetrically Balanced
One last thing to know about the best indoor basketball is that it has got a patented symmetrical assembly. The latest symmetrical shape thus enhances the overall balance and consistency of the ball. Shape is also maintained even if you use the ball for intense practice sessions.
Baden Elite indoor basketball offers a smooth and premium feel along with a perfect bounce. Besides, the symmetrical shape it has got is one of the reasons you should use it on indoor courts. Check it out before it's too late.
Pros
The moisture on your hands can easily be absorbed by it
The bounce is pretty smooth and sharp
For dribbling, this is the best choice
Symmetrically balanced indoor basketball.
Recessed stealth valve for smooth feel.
Available in two standard sizes.
Cons
In the beginning, this seems very sticky
No additional colors.
Not recommended for junior basketball players.
4. Spalding TF – 1000 Classic Indoor Basketball
If your child is about 15 years or older, then you must look at this 4th option on our best indoor basketball list. The Spalding TF -1000 classic indoor basketball is 29.5†in size. It will suit best to your child if they are of this age range.
Quality
Many people in the U.S. consider this is their favorite because it is of high quality. But with the passage of time, the softness of this has been compromised.
The new model introduced in the market, is quite rubbery in comparison to the old model. Therefore, the bounce of this has been affected by a great deal. Even though this does not require too much pumping, it still does not get soft with the passage of time.
The durability of the basketball is great. But it has been observed that the original TF -1000 used to worn out quickly and easily.
For this particular reason, the cover of this was changed as an improvement, and it turned out to be beneficial.
Design
The design is something people look for when they are buying anything. And all the sports-loving people will have the design of the basketball in focus too. This ball gives a vintage feel but with a modern twist. The phrase "a modern classic" can truly be used for this basketball.
Butyl Bladder for Maximum Shape Retention
It is a matter of fact that many cheap indoor basketballs cannot retain their shape because their bladders are poorly constructed. However, using Spalding TF1000 keeps you away from this problem as it has got a butyl rubber bladder. The bladder offers balanced air retention and thus maintains the shape of the ball for a long time.
Spalding TF1000 gives a tough competition to the likes of Wilson or Baden indoor basketballs. This ball is durable, rugged, and offers an excellent grip and control at the same time. I'd, therefore, recommend it to the intermediate players who want to improve their dribbling and control while ripping apart the defenses.
Pros
The perfect description is "modern classic"
This ball seems more of a rubber
Butyl bladder retains air and shape.
Approved for indoor high school tournaments.
Microfiber composite for soft and smooth feel.
Cons
This ball requires pumping it often
Not recommended for outdoor use.
Some balls have shown air leakage issues.
Valve surface is a bit bumpy.
5. The Rock – Men's indoor basketball
Just like the previous basketball we discussed in this list, this is also suited to boys age 15 or above. It is so because the size of the basketball is around 29.5 inches.
However, not many people have heard about this brand unlike the Wilson, Spalding, or Balden balls.
Not being a renowned brand does not make this one a lesser one. It still is good enough to play with, indoors. We can say that contrary to what is believed, this basketball has its own good sides as well.
Targeting the first thing about this basketball, we can say that tackiness is simply perfect for this. When we talk about tackiness, we can totally picture dirt and dust.
It is so because when a ball is tacky, they stick more to the floor and hands. Therefore, the grip of this is risked greatly.
Quality
When it comes to quality, this knows how to challenge the renowned brands such as Wilson Evolution. The channels of this are way too extensive in comparison to Wilson, therefore, a much better grip. Adding more benefits to this one, this is quite absorbent. You cannot blame your sweaty palms at all for losing a game now.
The Rock basketball has been built with real leather and so far, the best ball found in this price range. So, when you are not in the mood of spending a hundred dollars on a hand-made ball, then you should surely lookout for this cheap option!
100% Nylon Wound
The basketball also utilizes a pure Nylon wound on its outer surface. So, combined with the deep pebble design, the ball offers superior control and grip even on sweaty palms and hands.
Multifunctional Basketball
Although The Rock advertises its basketball for indoor uses only, you can use it in the backyard of your home to practice some dunk shots or improve your footwork while bouncing the ball.
The Rock still has a long way to cover to get compared with the likes of Spalding or Wilson. However, the manufacturer is sincere in what it offers and it'd become evident when you use its basketball. Consider it as the ball is quite affordable compared to other indoor basketballs.
Pros
Highly durable
Not too slick and soft
This ball absorbs moisture way too quickly
Approved by NFHS.
For indoor and home use.
100% nylon wound offers superior control.
Premium feel.
Perfect for indoor practice sessions.
Cons
Needs a lot of time pumping
Not as reliable as Spalding or Wilson basketballs.
No other major issues.
6. Molten "X "Series Composite Basketball
This Molten X  Series has 2 sizes. The first one is known to be the standard size 7, also, perfect for males ages 15 years or more.
The second size is 6 and preferable the best size for women of age 12 or older and boys 12 to 14 years old.
If your child is planning to join the college team and wants to practice shooting, then this is a real pick for you. the cover of the ball gives it a realistic grip and bounce.
The white stripes on the channels are present for establishing the rotation of the ball while shooting it.
Quality
The players look for the quality of this, every time before playing. The X-shape design of the ball has made its rotation a bit better.
The players are more into the reacting and when the direction changes every time. This ball also helps in developing your intuition because this way, the player knows in which direction this will go as compared to a regular one.
Moreover, the composite leather absorbs the moisture from your hands when they are sweating. So, when the surface pebbles, the ball also gives an excellent grip. When you are finding something that does not cost you much and does your work too, then this should be your choice.
Approved from FIBA
One of the major reasons to get Molten X indoor basketball is that it' s officially been approved by FIBA. For those who don't know FIBA is the International Basketball Federation, which works as a central body to conduct various indoor basketball tournaments indoors.
Covered with 2 years of Warranty
With Molten X series, you get peace of mind as the manufacturer offers a 2 years official warranty with it. You can, hence, claim the warranty especially if the ball has got leakage issues or it's not maintaining symmetrical shape after two to three games.
Molten X is a unique indoor basketball meant for international basketball players only. The high color contrast it offers improves the visibility so you can play with better focus. Consider getting it if you want to try out a new indoor basketball brand with a justified price tag.
Pros
This is an official FIBA ball
The fingertip control is great
The rotation is easy to track
Butyl bladder absorbs the pressure from bounce.
No air losing issues.
Smooth valve design.
Covered with 2 years of warranty.
Cons
The size is smaller than what is expected
Not inflated when shipped.
Wrinkles on the ball are common.
7. Wilson NCAA Replica Game Basketball
"Best inexpensive quality ball"
This basketball of Wilson Replica comes in 2 sizes. 29.5 inches is the first and ideal size for men age 15 or above. 28.5 inches is the next size which most women of age 12 and above find good for themselves, and for boys ages 12 to 14.
Quality
As for the quality of this basketball, we believe that this is not going to give you a real leather feel.
It is so because the cover of composite leather is literally the same in all composite basketballs. However, it still can be compared to other professionally high-quality balls in the market.
The patented technology used by Wilson makes the rimming, dribbling, and passing all consistent. Wilson has taken a different approach while making this basketball, thus, making it resilient so that one can play both indoors and outdoors.
This ball has the ability to absorb moisture so you sweating during your game will no longer be a problem. Like other composite balls, this one gets slick with the passage of time too. Therefore, we recommend this one for pickup games, practicing at home, and team games as well.
100% Composite Core
NCAA Replica Indoor basketball from Wilson has got a 100% composite core with deep pebbling. Hence, it maintains a touch of superiority and ensures excellent control at the same time.
Inflation Recommendation
Wilson recommends inflating the ball at 7 to 9 PSI level. You can go as higher as 9 PSI especially if you want the ball to bounce more. Other than that, the 8PSI inflation level is the standard rate at which all indoor basketball players play.
Wilson Replica basketball is a perfect option for the likes of amateurs or complete beginners. Get it if you want to improve your game dribbling and control-wise.
Pros
For beginners, its price is affordable
It is a both, outdoors and indoors, basketball
The quality of this basketball is high
Extremely affordable.
Offers premium feel similar to an original ball.
Cons
Professionals do not find this is suitable for them
Could not last longer than an original indoor basketball.
8. Spalding Precision Indoor Basketball
Spalding precision is a professional one and comes in 2 sizes. The size 7 is perfect for men age 15 or above and size 6 is most suited to women age 12 or up and boys 12 to 14.
This has been designed in such a way that it suits intermediate level players more. The channels are deep, therefore, the grip is tight.
Quality
The quality and design have not been compromised. This is not like other basketballs. The color is light and so, it stands out. The feel, bounce, grip, and shot, all are so smooth and soft that you will not look anywhere else.
Improved Indoor Performance
Thanks to the butyl rubber bladder along with the nylon windings, the ball maintains its shape and retains the air throughout the game. Therefore, you can expect superior indoor performance from it while challenging the opponent team.
Shipped Inflated
The best indoor basketball is already shipped inflated. So, once it arrives you can just rip apart the package and start playing with it. Overtime when the ball loses some of the air, then the brand recommends inflating it at standard 8PSI level.
Spalding Precision Indoor basketball offers a feeling of superiority and excellent gripping at the same time. Get it and you won't be regretting your decision for many years to come.
Pros
The design is different than other balls
Grip is really good
Recommended for high school athletes.
Maintains its structural shape.
Air leaks are rare.
Cons
Some time is taken for the break in
It does not show its full potential
No color variations.
Standard orange color is not so eye-catchy.
9. Spalding TF-250 – Leather Indoor Basketball 2022
Up next on our list is another good indoor Basketball from Spalding, which has caught the attention of many basketball players.
That said, the brand new TF 250 with its composite leather core gives premium gripping and controlling vibes.
Adding to that, basketball players can take full advantage of it while practicing indoors. Why? Because it's quite rugged, durable, and can retain air for a long time.
Let us discuss some of the features that the top-rated indoor basketball offers:
Composite Leather Core:
The core of the basketball, first of all, is made up of composite leather. So, it ensures a robust grip along with premium bounce.
Other than that, leather is sturdy enough to last for a long time. In fact, there won't be any bursting issues no matter how roughly you use it for your practice drills.
Wide Channel Design:
Moving along, Spalding indoor basketball for professionals features a wide channeling design, which enhances the overall grip and control on the ball. Besides, the grooves are also helpful in removing sweat off the ball for a perfect playing experience.
Versatile Basketball:
You'd be surprised to hear that the basketball performs exceptionally well on almost all surfaces. Be it a rough street, your indoor lawn, or a full-fledged indoor basketball court, the ball won't lose its girth and bounce at all. A good air retention system also helps the ball to maintain its shape for a long time.
Spalding with its TF-250 basketball has made it easier for players to either practice indoors or play with their friends. The ball has an affordable price tag and is durable enough to withstand rough conditions. So, better get it before it's too late.
Pros
Versatile basketball for indoor and outdoor surfaces.
Wide channel design for excellent grip and control.
Leather core offers durability and ruggedness.
Perfect for intense indoor practice drills.
Offers a perfect bounce on indoor surfaces.
Ideal for sweaty palms.
Cons
Ball arrives deflated.
There's no inflation needle included.
10. Kenon Engraved Basketball – best basketball for indoor
At last, we are going to discuss one of the best basketball deals you are ever going to get in 2021. Yeah, I'm talking about Kenon Engraved Basketball, which features a plethora of extra accessories.
That is, the availability of a basketball bag, two inflation needles, hoop net, and inflation pump will make you extremely happy for sure.
The basketball, on the other hand, has a diameter of 29.5 inches (Standard size). Plus, it's rugged enough to last for two to three years if used on an indoor surface only.
Let us take a look at some of the technical features that this indoor basketball offers:
Important Features You Should Know:
High-Quality Indoor Basketball:
First off, the basketball has got a rugged composite leather core construction. Hence, it might prove to be a perfect practising buddy for your basketball drills.
Sound Grip and Control:
Other than that, Kenon basketball is made up of a pebbled design. Along with that, deep channeling is also done. Therefore, it's easier for you to grip the basketball even with sweaty palms. The ball is just perfect from all angles.
Air Retention:
Thanks to the Butyl bladder installed in it, the basketball can retain air and maintain its shape for a long time. Butyl rubber possesses the ability to adjust the air pressure in accordance with the standard diameter. So, you'd feel like using a professional NBA basketball while playing on the inside.
Kenon Engraved Basketball is an all-in-one solution for a beginner basketball player. Get this package and enjoy playing basketball indoors or with your friends with maximum air retention and a strong grip.
Pros
Complete basketball package with extra accessories.
Composite leather core enhances durability.
Printed inspiring message (Great gift idea)
Suitable for indoor basketball drills.
Butyl bladder retains air and maintains shape.
Standard 29.5 inches diameter.
Cons
The printed message fades soon.
Not recommended for intense drills.
Best Indoor Basketball – Buying Guide
Navigating and picking good indoor basketball is not an easy task at all. You need to have the right information about basketball to pick up the most suitable one for yourself.
If you are not aware of the required information. Nothing to worry about!
We have summarized all the relevant information in this buying guide to help you in making an informed decision.
So let's get started.
Factors to Consider Before purchasing indoor basketball
While purchasing indoor basketball, there 7 pointers that you should consider to make the right purchase.
Here they are;
1. Material
You will find the basketballs manufactured with 3 different types of material, including rubber, composite leather, and genuine leather.
When it comes to rubber basketballs, better to consider them only for outdoor games. Because their durability could make them withstand along with the toughness of the court.
They are cheaper as well. But the uncompetitive texture and lack of grip do not make it a perfect fit for indoor play.
So which one you have to go with?
The composite and genuine leather basketballs are more preferable for indoor games. As they both provide the ideal comfort that the players usually look for. They serve you with the softer touch, let you dribble like crazy while making the shooting more enjoyable than before.
The durability of genuine leather is far better than the composite one. Hence, priced higher. As far as the break-in period is concerned, genuine leather basketballs require more time to break in. whereas, it's not the case with the composite leather basketballs.
Now the choice is yours, you can choose any one of them as per your budget and based on their aforementioned characteristics.
2. Air Retention
You can't find any better ball that does not need to be pumped. It's a universal law that the ball will lose the air and you will have to pump it again for a pleasant experience.
Therefore, the ball that loses less air is the ideal one. The fluctuation in the air pressure should not be annoying, which makes you pump the ball several times during a game. Even when the temperature drops, good indoor basketball will be able to retain air for a better duration.
Interestingly, while listing up the 10 top indoor basketballs, we have kept that concept in our mind. Hence, all of the listed balls perform well, whenever it comes to air retention. You could choose any one of them, without thinking about it anymore.
If you notice that your ball loses air way too quickly, it could be damaged. Try to patch your ball once you've identified the air leak.
3. Bounce
The bounce could cause a great impact in your game, either in a positive or a negative sense. Your ball's bounce should not be unreliable, better to have the ball whose bounce can be tracked and predicted. Otherwise, you would lose the ball soon and always fail to showcase your crazy dribbling style.
Again the bounce of every ball recommended here, have a consistent and competitive bounce. You don't have to worry at all about them. After all, they are the best one of the time.
4. Grip
Like other factors, Grip can't be avoided as well. You should be able to grip the ball every single time, even with the sweaty hands. Otherwise, the possession will not be yours anymore.
All of the best indoor basketballs have the feature of absorbing moisture, for serving you with a better grip. Other than moisture-absorbing technology, the channels and grooves width and deepness respectively make the grip better as well.
5. Size of Basketball
Every sized ball is not for everyone, you need to look out for the specification and have to pick up the one, which makes shooting and griping comfortable for yourselves.
Size 7 basketball whose circumference is 29.5″ is perfect for Men and boys ages more than 15 years.
Size 6 basketball whose circumference is 28.5″ is perfect for women, and boys ages 12-14.
Size 5 basketball with the circumference of 27.5″ is the youth ball. Means perfect for kids ages 9-11 years.
As a related read, don't miss to see if two basketballs can fit in one hoop!
6. The lifespan of the Indoor Basketball
Compared with outdoor basketballs, an indoor ball can last longer. Why? Because the surfaces on which it's used are smooth enough. Not only that but indoors are clean and debris-free so the lifespan of an indoor basketball would be inevitably higher than that of outdoor basketballs.
However, it doesn't mean that you should ignore the overall sturdiness and durability of the ball you are about to purchase. In this context, make sure that the ball you are about to purchase is at least made from premium quality materials be it composite leather or simple rubber.
You can, however, also choose all-rounder basketballs (Work perfectly on indoor and outdoor surfaces) if you are just a beginner basketball player.
7. Budget Matters
Last but not the least, the cost of indoor basketball increases as you get more brand conscious. That said, a Wilson or Spalding indoor basketball can easily cost you somewhere between 100 to 200 bucks.
But, affordable options are also available. You can take a sneak peek at the list I've mentioned above to get a better idea. I'd suggest you not to choose an expensive ball especially if you are a newbie or an amateur player. Better start with a cheap indoor basketball for improving your skills, first. You can later invest in expensive balls as well.
How to Take Care of an Indoor Basketball?
Taking care of an indoor basketball means you are enhancing its longevity. Therefore, some recommendations from my side are as follows:
First of all, don't use indoor basketball for playing outdoors. They are not made for harsh surfaces and you should keep this thing in mind. No matter how expensive an indoor ball gets, you simply can't use it in the streets or on an outdoor court.
Secondly, before you start playing with the ball, clean it out thoroughly with a damp cloth. Do this practice on daily basis if you want the ball to work in its prime for a long time.
Don't bounce an indoor basketball on the walls way too much. It could result either in air leakage or the ball will simply lose its shape after some time.
Take great care of the inflation level and don't go above the recommended inflation rate as given by different brands.
Last but not the least, always bring the ball in a separate storage bag to keep it away from unnecessary damages or abrasions.
That's how you can take good care of indoor basketball.
Frequently Asked Question – FAQ's
What is the best indoor basketball?
After analyzing the entire market, we have handpicked the 10 best indoor basketballs that you should miss considering at all. Though, the top pick is The Spalding NBA Official basketball for the indoor courts.
What is the best indoor outdoor basketball?
From the top 10 indoor basketballs, Wilson NCAA Replica scores the most when it comes to multi-court basketball. Either it is a concrete court pickup game or an indoor one, this ball performs well in both of the courts.
Which basketball is better Wilson or Spalding?
Being a market leader, both are producing quality yet competitive basketballs. No matter, which brand you go with. You are going to have an unbeatable quality basketball in your hand.
What is the most expensive basketball ball?
When it comes to expensive basketball, the Spalding NBA Official basketball being genuine leather and high-quality basketball is the most expensive one. Though, it requires some break-in time to start performing exceptionally in the court.
Final Thoughts
Hopefully, you have chosen the basketball for yourselves because we have shared the entire information to help you in picking the best for you. Now the decision is yours!
But if we have picked some of them based on the aforementioned factors, we would go up with them;
Wilson NCCA Replica, if I would be a beginner
Wilson Evolution, if I would be a trained player but wants to have an inexpensive basketball
Official Spalding NBA Game ball, if I desire to enjoy the professional yet higher quality basketball. Obviously, not everyone can afford to experience the quality of this ball.