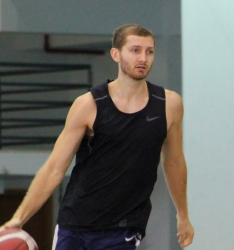 Latest posts by Adam Gotelli
(see all)
Driveways and backyards are one of the best places where you can enjoy playing basketball with your friends and family.
However, when it comes to choosing the best portable basketball hoop for driveway, you simply can't make an instant decision.
Out of zillions of basketball hoops available in the market, the hustle to find a perfect one becomes a headache. This is where me and our expert team will help you out. We've done the difficult job of exploring and researching some of the latest driveway portable basketball hoops.
Right after researching and testing more than 72 different models, I was able to make a list of the top 7 driveway basketball hoops.
Along with that, I'll also discuss some essential features to keep in mind while finding a perfect b-ball hoop for your home.
Without wasting further time, let's dive into the nuts and bolts.
Best Portable Basketball Hoop for Driveway – A Comparison Chart
Here's a quick comparison chart of our 10 hand-picked hoops, for those who are in a rush.
How We Reviewed
We follow a strict review methodology when reviewing products.
To narrow down our choice, we invest long hours reading every bit of information available online about as many products as we can possibly find. In this case, we carefully examined 72 portable basketball hoops that are good for driveway.
After comparing features, product descriptions, and reading customer testimonials, we decided to choose 7 portable basketball systems and include them on our list.
Then, I tested 5 of them myself. I'm a professional basketball player from California who currently plays in Messina, Italy. A few of my teammates own some of the models described below, so I was lucky to have their opinion too.
Here are some of the features we took into consideration when examining each portable hoop:
Rebound
Durability
Stability
Height adjustability
Material
Portability
Assembly
Base quality
Price to quality ratio
Buyer feedback
We always try to give you honest reviews and aim to get better with every article. If you have any comments, questions, or suggestions, feel free to leave a comment at the end of this article or contact us via our contact form.
Best Portable Basketball System for Driveway Reviews
#1 SilverBack NXT – Best Portable Basketball Hoop For Driveway 2022
Editor's Choice
50" or 54" Infinity Edge backboard.
Wheel-barrow base.
7.5 to 10 feet height adjustment.
Standard BB 18′ rim with Nylon net.
Preassembled parts included.
Silverback NXT wowed us with adjustability, strength, and stability. It's packed with plenty of useful features that guarantee you plenty of fun and games for many years to come. Check it out!
Pros
Takes only 90 minutes to get fully assembled.
Very easy to move around thanks to the ErgoMove wheel-barrow design.
Very durable stainless steel alloy core.
Base offers enough balance to the pole.
Infinity edge backboard improves rebound force
Cons
Draining the base is cumbersome
The backboard is not so good for layups
A professional and reliable portable basketball hoop from "Silverback" is all you need at your home's driveway. The brand is in the business since the days of Spalding and the equipment it makes is a reflection of strength, stability, and balance.
Silverback NXT portable basketball hoop, first of all, comes with a 54′ backboard, which is made of premium quality materials. It also uses "Infinity Edge" technology for an improved rebounding force.
Adding to that, the 7.5 to 10 feet height adjustment allows you to adjust the hoop as per your will and wish. I tested this and it's very easy.
Plus, the whole basketball system gets assembled in less than 90 minutes. That's quite a remarkable claim made by Silverback as compared to other brands. Again, we tested this, and it took us an hour and a half roughly to figure it out and assemble it.
Strength and stability are two other versatile qualities included in a high quality portable basketball hoop for driveway. The solid stainless steel alloy core combined with a wheel-barrow base improves durability and balance of the hoop. And this is what you need when slamming and dunking for long years.
You won't regret investing in this buyer approved portable basketball hoop.
---
#2 Spalding NBA Pro Slam – Best Dunking Basketball Hoop For Driveway
Premium Choice
54′ Polycarbonate backboard.
Angled telescopic pole.
7.5′ to 10′ height adjustment.
18′ Slam breakaway rim.
2.5 feet wide and 3 feet long base.
30-gallon base capacity.
Absolutely sensational! Those are the two words that kept moving into my mind while testing out the Spalding NBA Pro Slam. It's stable, lightweight, and easy to assemble. Give it a shot and I'm sure, you'll thank me later.
Pros
Ideal for jump shots, slams, and dunks.
Stable and balanced enough base.
Angled pole for preventing shakiness.
Durable enough to withstand harsh weather.
Perfectly adjusts in a private driveway.
Good rebounding force with a shatterproof backboard.
Cons
It takes a good amount of effort to move the hoop with the base full
Poor customer service
Up next, we have the Spalding NBA Pro Slam portable basketball hoop as one of the most reliable portable basketball hoops available in the market. Spalding is a regular NBA sponsor, so there are no doubts about the durability the brand offers with its products.
However, compared to Lifetime, the brand's a bit expensive. But the price is well justified. The "Pro Slam" model, for instance, features a special Slam Breakaway rim and maintains its balance at the same time.
Starting off with some major features,
The backboard is completely shatterproof and made up of Polycarbonate. So, rebound is well enough for recreational purposes.
A special 18′ Slam Breakaway Rim for Dunking Lovers!
If you enjoy dunking random shots every once in a while, then this portable basketball hoop is designed for you. Featuring a flexible 18′ Slam Breakaway rim, the hoop remains stable no matter how hard the impact is.
Height adjustment is available!
That feature will help you to increase or decrease the height from 7.5′ to 10′ feet hassle-free. Plus, the special angled option available in the hoop could also help you improve the dunk shots without sabotaging the stability. I played basketball using this hoop in my driveway in California, and I was satisfied with its quality.
Two Rollers for Easy Maneuverability!
The 2.5 feet wide and 3 feet long backboard comes with two sturdy wheels. You can use them to move the pole from one place to another without any effort.
Solid Balance with Inside Filling!
I'll recommend using a mixture of water and BaseGel to fill up the base of the portable basketball goal. That will help you maintain its balance, which will guarantee you peace of mind while trying a variety of shots on it.
Ken Langford, a verified Spalding Pro Slam buyer, shares his experience with this model. According to him, 'It took me and my homie only an hour to assemble the whole thing. We used water and BaseGel mixture to fill up the base, which worked quite well. Been using the hoop for challenging friends and for some random shots. Working like a charm up till now.'
This portable basketball hoop is definitely among the top basketball hoops for driveway.
---
#3 Lifetime Pro 1269 Portable Basketball System – Best Budget Portable Basketball Hoop For Driveway
Budget Choice
Robust 44′ polycarbonate backboard.
7.5 to 10 feet height adjustment.
27-gallon base.
18′ stainless steel rim with Nylon net.
Weighs only 55.8 lbs.
Lifetime 1269 Pro with its exquisite features and great balance between price and quality allows you to enjoy playing basketball with friends or with family. Get it and you'll not regret your decision anytime soon.
Pros
Affordable yet sturdy enough.
Perfect for driveways and backyards.
Enhanced portability with two durable wheels.
Easy height adjustment feature.
Maintains stability and balance.
Takes less time to assemble.
Cons
I didn't like the Rebound force of the backboard.
Base quality is subpar
No matter if I discuss basketball hoops for dunking or hoops for those on a budget, "Lifetime" is a brand that has never disappointed me. In terms of driveways, the 1269 Pro does a splendid job as it's easy to assemble, durable enough, affordable, and comes with height adjustment features.
On top of that, it also comes with a rugged rim plus a Nylon Net. So, a worthy package to be used directly outside the box in your driveways or backyards.
Getting right to the chase.
The basketball system, first of all, features a solid 44 Polycarbonate backboard. The rebound force is quite good as I've tried several shots on it and it gave feeling of a professional NBA basketball hoop.
27-gallon base for the win!
One of the reasons I've selected this basketball system for driveways is that it will maintain balance and stability even in harsh conditions. That is, the 27-gallon base uses a mixture of sand and water to offer superb stability.
Telescoping Height does the job quite perfectly!
It actually allows you to adjust the height from 7.5 feet to 10 feet. Therefore, you can increase or decrease it as per your preferences to get the best out of this basketball hoop.
Shatterproof backboard offers peace of mind!
Well, Polycarbonate can easily resist harsh weather conditions. Plus, its shatterproof quality allows it to withstand slams and even dunks without any hassle.
A sturdy 18 Rim gives NBA Vibes!
I literally loved the 18 standard sized rim installed in the hoop. On top of that, A Nylon net can also allow the ball to land gradually and steadily.
An overall stainless steel construction!
It resists corrosion, rust, and paint peeling issues without any hassle. All this at an affordable budget is what almost every basketball lover wants, right?
Summing it up with what one of my friends, Damien, said about it when he got the hoop: 'Gave a read to its user manual and started assembling it all by myself. Took me around an hour to assemble it. I must say that this basketball hoop offers immense balance combined with durability and a long-lasting effect.'
If you're on a budget and want more cool hoops, check out my article on the best portable basketball hoops under $300.
---
#4 Spalding NBA Acrylic – Elite Portable Basketball Hoop
60′ Acrylic backboard.
NBA style padding.
Arena Slam breakaway rim.
Screw Jack Lift.
Height adjustment from 7.5 to 10 feet.
41-gallon base.
Now, you might tell that this premium Spalding NBA portable hoop system is specifically designed for the pros. Add it to your driveway and I'm sure that it will not disappoint you anytime soon.
Pros
Designed for professional basketball players.
Durable, sturdy, and long-lasting.
Won't break or shatter even after years of use.
Looks pretty much aesthetic in the driveway.
Versatile enough.
Base offers a solid balance and support to help you grind more.
Cons
Assembly is a challenge
Base quality is not so great
The complete NBA portable basketball system from Spalding is specifically designed for athletes who want to improve their game at home. Featuring a sophisticated backboard, a durable and weather resistant telescoping pole and a stable base, there's nothing this basketball hoop can't do. You can try jump shots, dunks, some 3-point shooters, or random hoops with it easily.
Cutting right to the chase:
The full-fledged 60′ acrylic backboard exceptionally suits the demands of professional NBA players. The cherry on top is the presence of NBA style padding, which gives the same vibes as you are playing on a professional indoor court.
Arena Slam Breakaway Rim Improves Versatility!
As I already said above, the special type of rim installed will help you enhance the type of shots you play be it dunks, slams, or 3 point shots.
Screw Jack Lift makes the Height Adjustment Job Easy!
Furthermore, this bestselling Spalding portable basketball hoop features a Screw Jack Lift. It ensures easy height adjustment from 7.5′ to 10′, without any hassle.
The 41-gallon base is stable enough!
Just fill it with either sand, water, or a mixture of BaseGel and water to enjoy intense basketball drills right in your home's driveway.
Chris B., a professional basketball star in the making, has recently got this system.: 'Yo! This basketball hoop is cool enough. I couldn't take my eyes off it as soon as I adjusted it in my driveway. I gotta be completely honest here! This might just be the best investment I've ever made up till now.
That one is undoubtedly among the most worthy basketball hoops for driveway.
---
#5 Lifetime 90023 – For Sloped Driveway
44" Polycarbonate backboard.
Classic 18" steel rim.
Nylon Net installed.
25-gallon base.
8 to 10 feet height adjustment.
Powdered coating finish.
Lifetime 90023 with its reasonable price tag and overall stunning quality, has compelled many parents to purchase this model for their teenage kids. Check it out before its price goes up due to its increasing popularity.
Pros
For teenage kids and adults.
Maintains excellent stability and balance.
Classic rim offers weather resistance.
Durable and sturdy enough.
Lightweight and very portable
Perfect for sloped driveways.
Cons
Not recommended for professionals.
Not ideal for dunk shots or slams.
Not as balanced as the "Spalding NBA Basketball System"
Simple yet sophisticated! Lifetime has introduced its latest portable basketball hoop for parents who want to keep their teenage kids busy in something healthy. The 90023 hoop is sturdy, has a simple design, and is quite portable compared to the basketball goals we've discussed up till now.
So, as far as the backboard is concerned:
It's 44″ in size and is made up of durable Polycarbonate material. With that said, we also get to see beautiful illumination on the board, which makes it more attractive.
Mind you that the graphics on backboard are completely fade-resistant!
Yeah, that's something Lifetime gives guarantee off. Leave it in rain, cold, dust, intense sunlight for days and you'll not see a single change in the quality of the backboard.
The best portable basketball for driveways comes with a height adjustment of 8 to 10 feet using the 6′ increments. You can easily decrease or increase the height to make it convenient for the kids to play their shots.
Classic Rim with a Solid Steel Construction!
With low price tag comes some limited specs. The rim, being one of them, is a classic made up of stainless steel alloy. It's 18′ in size and is installed with a Nylon net at the same time.
Resistant to Harsh Weather!
Mind you that all parts including the rim. Backboard and telescoping pole are resistant to harsh weather conditions. So, it's a perfect choice for the driveways and backyards on an affordable budget for sure.
Cameron and Lily, two of my closest friends, have recently got this sloped driveway basketball hoop for their 14 and 16-year-old kids. As per their views, 'Turned out a perfect investment for us, as our kids now play the game more often. Although the assembly took us some time, it was worth every penny.'
---
#6 Lifetime 71524 – Best Portable Basketball Hoop Under $500
54" steel-framed Acrylic backboard.
7.5 to 10 feet height adjustment.
Powerlift mechanism.
35-gallon base.
18" Slam It Pro rim with Nylon net.
Stainless steel alloy core.
The portable driveway basketball hoop from Lifetime offers easy adjustability combined with robust frame and fantastic overall performance. Get this hoop for your home and enjoy playing basketball with your friends and family.
Pros
Simple, unique, and durable.
Acrylic backboard offers enough rebound.
Perfect for dunks and jump shots.
Balanced 35-gallon base prevents any incidents.
Gets assembled within a short time.
Cons
The assembly instructions given in the user manual are not very clear
Another winning Lifetime model, this portable driveway basketball hoop with an acrylic backboard is getting the spotlight it deserves for sure. The latest 71524 model comes with a sturdy and rugged design, a balanced base, and of course a height adjustment pole. More than that, it's light in weight, and that's one of the reasons I've kept it on the list of the best portable basketball hoops for driveways.
54′ Acrylic Backboard Enhances Rebounding Force!
Along with that, it's also shatterproof and resistant to harsh weather conditions. No matter the weather conditions, you can just leave the hoop in your driveway all the time easily.
35-Gallon Base is also there to support the hoop!
On top of that, if you fill it with a mixture of water and BaseGel, it won't cause any shakiness or vibration no matter how pacy or powerful your shot is.
Slam It Pro Rim for intense basketball shots!
Works like a charm, not gonna lie! The Slam It Pro, 18′ rim with a nylon net makes sure that you can try a variety of shots on this basketball hoop without any hassle.
Powerlift Height Adjustment System Makes Everything Convenient!
I liked this system more than what was available in Spalding basketball hoops. I mean, you can use the Powerlift option to increase or decrease the height of pole with a single hand.
An academy friend of mine has recently purchased Lifetime 71524 for his driveway. Micheal says that 'A solid model from Lifetime. I duly enjoyed assembling it, as all important parts were included in the package. Took me about 30 minutes to make it stand, and it works perfectly for a person like me.'
---
#7 Spalding "The Beast" – Most Luxurious Hoop For Driveway
Choice between 54" or 60" Glass tempered backboard.
7.5 to 10 feet height adjustment.
4 moveable wheels.
55-gallon base.
PRO Image steel rim.
All-weather Nylon net.
Spalding The Beast basketball hoop is definitely a worthy long-term investment. It's more expensive than other hoops on our list, but our expert testing concluded that the price is well justified. You get a luxury basketball hoop that will serve you for many years.
Pros
Most advanced basketball hoop for driveway.
Easy to move thanks to the four wheels.
Backboard offers enough rebounding force.
Perfect for long-term use.
Resistant to all types of weather.
Cons
A bit difficult to assemble as compared to other hoops on our list
Spalding The Beast is really a beast in terms of features, durability, and versatility. That said, the most advanced basketball hoop features a special Glass Backboard, which offers immense rebounding force. That's right – it's a glass portable basketball hoop.
Digging in deep, the glass backboard measures around 60′ and covers a vast area to keep the ball away from getting behind it. Keep in mind that a 60″ backboard is an industry standard for any glass portable basketball hoop.
On the other hand, The Beast also features a special PRO Image Rim that offers enough flexibility. You can thus use it for slams or dunks easily.
Not to forget, the all-weather net, works flawlessly and is resistant to harsh weather conditions at the same time.
Finally, the 55-gallon base is there, which can be filled with either sand or water for making the hoop as balanced as possible. The basketball hoop also features 4 moveable wheels for easy maneuverability.
Isn't that great?
This is the most expensive driveway basketball hoop on our list. If you're serious about your game, then get this one. It will last an eternity.
---
How to Choose the Best Portable Basketball System for Driveway?
As we are done with reviewing some of the best basketball hoops for driveways, now is the time that we head towards something serious.
Yeah, I'm talking about the Dos and Don'ts of choosing a portable basketball hoop you can put in your driveway. Did you know that according to a recent study, basketball is the most played sport in the USA? It's not a surprise that many Americans play their favorite sports in their driveways.
So, give this buying guide a thorough read if you want to invest in something valuable rather than expensive and overrated.
Here are some crucial features to consider when selecting your next hoop for driveway.
Backboard Material and Size
First things first, the backboard material plays a crucial role in improving the overall gameplay experience. Not only that, but it also has an impact on the price tag of the hoop as a whole.
In this aspect, backboards are mostly made up of four kinds of materials.
Polycarbonate – cheap and reliable but with low rebounding force
HDPE (Impact) – great for beginners as it's affordable and the rebounding force is low, which is good if you don't want to chase the ball after missing shots
Acrylic – industry standard, with improved rebound force and shatterproof
Glass tempered – premium material, not very common, superb rebound force, and shatterproof
From the types mentioned above, I'd suggest you get a hoop based on your skill set. If you or your kids are beginners, then go either with an HDPE or polycarbonate backboard.
Now coming towards the next thing, i.e., backboard size.
Most commonly, backboards come in three different sizes, such as:
40″ Mostly for people who just want to enjoy basketball.
54″ Standard size, and ideal for professionals.
60″Extra-wide and more expensive.
Yet again, your preferences will play a huge role in deciding the backboard size. However, if you are aiming for a long-term investment, then either choose a 54′ backboard or a 60′ one.
Rim Technology
Rims or a basketball goal in the best portable basketball hoops the hoops are made of stainless steel alloy with a powdered coating finish.
However, the contrast comes in whether a rim supports dunks and slams or not.
We study three different types of rims in this regard, i.e.
"Arena Slam Breakaway" – supports dunks, slams, and jump shots, and is flexible enough.
"Slam It Pro" – uses springs to enhance flexibility. Ideal for dunks and slams as usual.
"Classic Steel Rim" – mostly used in cheap portable basketball hoops for driveways. Not ideal for dunks and slams as it might shatter.
Again, it all comes down to what you prefer. If you want a driveway hoop for your kid, then a classic rim would do just fine. Most affordable basketball hoops for driveway have that feature.
But, if you are a professional basketball athlete, then I'd strongly suggest you get a hoop with either Arena Slam Breakaway or Slam It Pro to enjoy intense basketball workouts.
Base and Balance
The base of a basketball hoop plays a paramount role when we talk about driveways.
If it's not stable enough, the hoop could either fall or make you injured as well. Therefore, it's important to consider its quality. For starters, make sure that it doesn't come with any leaks or cracks.
Secondly, the more capacity it offers, the better. 40-gallon bases are the most balanced ones, followed by 37 and 35-gallon bases respectively.
Third, you have to choose between a base filled with sand or water. Based on my experience, it's more expensive and difficult to fill a base with sand than with water.
I would advise you to go with a base filled with water, as it's cheaper and easier to maintain. The only benefit of having a portable hoop base filled with water is that the water doesn't evaporate. However, if you live in a cold location, it might freeze in the winter, making it cumbersome to drain.
So, while you choose a hoop for your home, don't underestimate the role of a base in making the hoop stable enough. You can even try to transform it to an in-ground system if you're concerned for stability.
Last but not least, learning how to drain the water from the base safely is important.
Portability
As we are already discussing portable basketball hoops, the model you get should be easy to maneuver around. Different brands such as "Spalding", "Silverback", and "Lifetime" add moveable wheels on the base of hoops to improve their portability.
That said, the wheels play an important role in transporting the hoop from one place to another.
Never ever choose a model that doesn't have wheels installed beside the base. If you do so, you won't be able to move the hoop easily.
Portability should be prioritized at all costs.
Height Adjustment
Another crucial feature that you should not overlook when buying a portable basketball system for your driveway. Height adjustment allows you to have the preference of using the hoop as per your will and wish. Or, better to say, based on your height.
That is, if you don't like the hoop at a certain height, you can expand or decrease the pole to make it compatible with what you prefer.
Most of the hoops offer height adjustment from 7.5 to 10 feet, which is a standard these days.
Some other hoops might offer limited height adjustment options, but they are mostly made for small kids. In any case, the high-class basketball hoops for driveway are height-adjustable.
Stability
The last thing you want is your driveway hoop to move, vibrate or shake when you play with it. That's why carefully examine the pole and choose a hoop with sturdy enough pole, made of thick steel.
Sure, a portable hoop can't compare to a roof-mounted one in terms of stability, but still you can limit the chances of getting a shaky hoop.
FAQ
How much is a driveway basketball hoop?
Depends upon its build, quality, durability, and specifications. Also depends upon how much you've got to spend on a driveway basketball hoop. However, a rough estimate is that you should keep as low as $150 and as much as $1000 in your pocket if you want to get yourself the best basketball hoop for driveway.
What size should my driveway hoop be?
For a private car driveway, a 48″ to 54″ hoop would be more than enough. Similarly, if you've a large enough driveway, then you could also go for the 60′ variants. At last, if you've got dedicated space, then get yourself a standard 72′ basketball hoop.
Which basketball hoop is best in a driveway?
As of 2023, the best driveway basketball hoop is "Silverback NXT" because it offers a top balance between price and overall quality.
Can I put a basketball hoop in my driveway?
Yes, you can. Placing it at the edge of your driveway is usually the most appropriate location.
Is 72-inch backboard too big for driveway?
It depends on the size of your driveway. If you have a once-car driveway, then 72″ would be too big. But if you have a large driveway, then a standard size of 72″ would fit well.
Can you put basketball hoop on sloped driveway?
Yes, you can as long as the driveway is not too sloped. But let's say that a small deviation won't spoil your game.