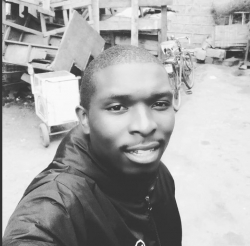 Latest posts by Nelson Nells
(see all)
Playing basketball outdoors is fun and entertainment until one day you are in the middle of an intensive game and the ball bursts down. Yeah, the scenario at that time is quite frustrating. Hence, the need for the best outdoor basketball is evident.
Why?
You might ask " Well, outdoor basketballs are made to endure the harsh conditions. Most of them have got durable Rubber or Composite cores, which can resist the outdoor surfaces easily. Not only that, but these special balls also offer a superior feel and grip that you could only dream of while playing with a random ball.
Hear us out: To help you find a perfect outdoor basketball, we've done our research and compiled a list of top 10 picks for you.
Long story short, have a look at the 10 best basketball for outdoors available in 2023:
Our Top Picks
Overall Best
Budget Friendly
Best Outdoor Basketball 2022 For Street Play
[Comparison Chart]
Here is the comparison chart of the top-rated Outdoor Basketballs available on the market.
Best Basketball for Outdoor Reviews [Top Picked list]
1. Spalding NBA Zi/O – Best Outdoor Basketball
For those who don't want to have different balls for the various court conditions, Spalding NBA Zi/O has proved itself a perfect fit.
No matter, either you start hoping with it in a driveway or bring it out to play on a concrete court. The quality of the ball will remain the same for a more extended period. Long story short, you could choose it as the ultimate indoor/outdoor basketball for yourself.
Indoor feel
Playing outdoor is fun, but the feel of an indoor game is something that everyone wants to experience. Being manufactured with composite leather, Spalding Zi/O can serve you with a softer and indoor feel while shooting a ball.
Improved Dribbling
Feel is not the only thing that makes it able to steal a top stop on our list. There are other things as well, and the dribbling friendly construction of the ball is one of them.
The ball is designed with deep seams, which let the player sink his fingers inside. Ultimately, this design strengthens the grip of the ball that improves the dribbling ability of a player. Changing the directions quickly with this ball will be much more comfortable and fun for you.
Moreover, the cover and material ensure that the ball remains foreseeable and consistent during a play. Do you think, with these features, you will ever feel trouble in destroying a good defense. Absolutely, not.
Solid Bounce
Moreover, Spalding NBA Zi/O offers a solid bounce and an excellent feel at the same time. The foam-backed design with deep channeling ensures a perfect bounce. So, dribbling and moving past the defenders with this ball is rather easier than expected.
Perfect for the 15 years older
Spalding Zi/O comes in the size of 7, which reflects that the circumference is around 29.5 Inches. Having that much circumference makes it a great deal for you if your age is not lesser than 15 years.
The ball is precisely designed as the official NBA balls. The size, weight, and feel are the same so that you can have the same level of experience that professionals used to have. But when it comes to the softer touch, there is always a tradeoff between softness and cover durability. Similar to other composite balls, its cover wears down after a few months. Now, you have to decide one feature over the other as per your taste.
Pros
Multi-Court Ball
Comes in ready to play condition
Designed as per NBA official balls
Composite cover
Provides Solid Grip
Cons
The composite leather cover does not last long
For more Spalding basketballs, check here.
2. Wilson NCAA Replica – Best Cheap Basketball
Wilson is the name that every player is familiar with, because of their promised quality products. You are not going to say even a single word of complaint, after playing with this ball once.
Wilson is the producer of the official NCAA Tournament game balls, and the recommended one is the replica of one of those official league balls. But interestingly, you will not be able to mark the difference in both of them in terms of performance, feel, and quality.
Affordable one
The budget will not be an issue for you as well if you have decided to go with it. And the good news is that manufacturer does not compromise the quality for the sake of making it cheaper than competitors.
Indeed, you are going to enjoy the same quality, durability, and feel that most of the expensive balls claim. Isn't it a better deal?
Better Grip
The ball is designed with composite leather along with the butyl rubber core that gives a softer touch feel. Ultimately, help you in receiving passes, shooting or dribbling a ball with an improved grip.
Apart from this, the moisture-absorbing material allows you to palm the ball, even with sweaty hands. Either it is raining, a ball has rolled out of a puddle, either way, the grip strength will remain at its best.
Cushion Core-Shell
Adding to that, Wilson NCAA Replica basketball is constructed with a special cushion core-shell. It ensures a smooth soft and responsive feeling. The ball will thus never slip out of your hands no matter if you are playing outdoors or indoors.
Durable
Being an outdoor basketball, Wilson NCAA will never quickly lose its quality and grip. Regardless of the concrete or sturdy surface of the court, you will keep enjoying the outdoor pickup games with this ball.
You can find a much softer ball than this Wilson NCAA replica, but none of them could beat it in terms of price. For the value of money and the ability to withstand the more hardened and rough surfaces, Wilson NCAA Replica featured as the best outdoor basketball.
Pros
Absorb moisture effectively to strengthen the grip
Ideal size for females and kids older than 9 years
Economical basketball
Relatively long-lasting ball
Cons
Pebbles are not deep, but still good enough for better grip
Does not bounce as you expect during skill performance
3. Spalding NBA Phantom – Best Street Basketball 
You have to agree with me; rubber basketball is not a primary option for any basketball player. But in case of a tight budget, you usually left with no choice other than Rubber basketball.
There could be another scenario that you want your primary ball to last long while using a rubber ball as a secondary one for your pick up games.
Either way, from a bunch of rubber ball options, no one can beat Spalding NBA Street Phantom ball in terms of the quality, value for money, and, most importantly, grip.
Design
Unlike Spalding standard design, they have made this ball unique by using different colors outside. You don't need to follow the trend always, grab the ball and show up in court to be noticed by every other player.
Grip
Thanks to the soft grip technology for making the grip much stronger and enjoyable. Surprisingly, 60-70 seconds is the noticed time for which you can grip it. Whereas, finishers usually look for the ball with the grip of 15-20 seconds.
More than that, the grip is even friendly that the women can hold it up with ease as well. What else do you need under such a decent budget?
Feel
Though, similar to other rubber basketballs, the feel is something that lacks. But the performance is always at its best. Now the decision is yours, either you want to experience a feel or a better performance.
For Indoor and Outdoor Use
Although the ball is advertised to be used outdoors only, we have tested it indoors as well. To our surprise, it performed way better than other typical basketballs. So, cutting right to the chase, you can use it both indoors and outdoors respectively.
Suitable for Beginners
The extra grip allows the beginners to practice and perform effectively with this ball. Hence, you will find most of the beginners enjoying gameplay with it. If you are a new learner as well, then it is perfect for you.
But wait!
The 7 size and the circumference of 29.5 indicate it's perfect only for those beginners who are above 15 years because the younger would not hold it well.
The soft grip technology, beginner-friendly design, along with the unique cover, turned it out as the best outdoor basketball. Grab it now for experiencing better palming, handling, and a softer touch.
Pros
Usage of Soft grip technology
Bounces far better than other rubber balls
Available in unique colors
Relatively Channels are wider
Beginner-friendly
Cons
Not suitable for professional dribblers
Seems cheap
4. Spalding NBA Game Ball Replica – Good Outdoor Basketball
Many basketball players think of Replicas as something bad or cheap. However, this is quite a wrong perception as we move forward with the Spalding NBA Game Replica. This outdoor basketball is specifically designed to meet your expectations.
That said;
No matter wherever you are playing it won't disappoint you. Be it the street, an outdoor court, or simply the backyard of your home, the ball is rugged enough to support your hustle. Moreover, what surprised us the most about this basketball is that it comes with an extremely affordable price tag.
Want to know more about it? Let's move to what this Replica call offers:
Officially Certified from NBA
First things first, the ball is certified by the NBA even though it's a replica. That is, the size and weight are similar to the guidelines from NBA. Size 7 with a 29.5†diameter helps ballers to enjoy practicing on this basketball without any hassle.
Composite Leather Cover
Now, there is no doubt about the ruggedness and sturdiness of Spalding NBA basketball. It has got a solid composite leather core construction. Therefore, it can easily bear harsh outdoor conditions for a long time without deflating.
Multipurpose Use
What we loved the most about this replica is that it is compatible both with outdoor and indoor conditions. You can use it for personal practice or dribbles session. Besides, it could also be used for a full-fledged basketball game.
Game Ready
Last but not the least, the best outdoor basketball is already inflated when it's shipped. It's game ready and could be used as soon as you unwrap it after the delivery.
Check out the latest Spalding NBA Replica ball especially if you want to enjoy playing the game with your friends – Or simply practice for long sessions without spending a lot of money.
Pros
Composite leather cover.
Could be used indoors and outdoors.
Resists harsh outdoor conditions.
Ideal weight and size of an NBA ball.
Perfect for long practice sessions.
Cons
Loses air with time (Normal)
Average customer response.
5. Spalding NBA Ball " Men's Outside Basketball
Finally, the wrap-up of the review section would be done with another basketball from Spalding. It's specifically designed while keeping the outdoor conditions in mind. That is, Street basketball can endure harsh weather and rough surfaces without losing air or grip.
For starters:
The basketball for outdoors comes with a rugged body. It's been officially authorized by the NBA so the size and weight are just perfect. On the other hand, the bounce of this basketball is something quite extravagant. You'd literally have premium vibes while practicing with it and no we aren't exaggerating anything at all.
Some notable features that the best outdoor basketball with excellent grip offers are as follows:
For the Streets
This outdoor basketball is specifically designed to endure the harshness of rough and tough surfaces including streets or outdoor courts. You can use it as long as you want on multiple surfaces without any issue.
Deep Channel Design
We are personally a fan of deep channeling as it offers superior control and an excellent grip over the ball. Thanks to Spalding, it has implemented this technology on the ball which ensures superior handling while you are practicing different trick shots.
Holds Air Perfectly
Compared with the Replica we mentioned above, this basketball has a better air holding capacity. The inclusion of a premium air valve ensures less air leakage and keeps the ball in perfect shape for a long time.
Suits Girls
Finally, if you've got a daughter and she wants to play basketball, then there isn't anything better than gifting her this Spalding Street NBA ball. With a diameter of 29.5â€, it can be used both by male and female basketball players for practicing different trick shots.
So, the Street Outdoor basketball from Spalding is yet another option that you can consider for multiple basketball workouts.
Pros
Durable rubber cover.
Made for harsh streets
Air retention rate is perfect.
No air leakage issues.
Offers a premium grip and handling.
Perfect for female basketball players.
Cons
Issues in shipment.
Might arrive deflated. (Advertised as inflated)
6. Molten GM7X – Best Indoor/Outdoor Basketball 
Molten has got recognition among all of the basketball players, by supplying the balls to FIBA. But that was not the only reason; the usage of technology, quality material, and innovation in the construction of the basketballs contributes majorly.
Similar to all other Molten Basketballs, X-Series is one of those that the basketball stars love to play with. But why is it so, let's figure out;
12 Panel Design
Instead of following the tradition, Molten comes up with the 12-panel design, which makes it attractive in appearance. Though the channels are not that deep, but still compatible enough that you will not face any hurdle during the game. Other than that, the extra channels are going to help you a lot in shooting a ball.
Apart from the constructional design, the color of Molten X-Series is improved for serving players with excellent visibility. Tracking the rotation of the ball will be much more comfortable, ultimately you will be able to dribble quickly. Definitely, you don't want to miss the chance to amaze your spectators.
Grip & Feel
The pebble pattern and the cover ensures you a strong grip over the ball, along with consistency. Â As far as the feel is concerned, we are short of a word to explain it to you. However, feel is far better than other basketball leading brands.
Durability
Being designed with synthetic material, it holds the ability to deal with the tougher and concrete outdoor courts. But still, you can ruin its cover by playing more aggressively.
According to regular usage, it could last more than a year. If it's not, then nothing to worry about, the warrant of 1 year is there to compensate you.
Covered with Warranty
Well, the official one-year warranty as offered by Molten-X is literally a sigh of relief for most of the outdoor players. They can, therefore, play with peace of mind knowing that the ball could be returned in case it fails to live to the expectations.
Molten X-Series basketball's bounce responsiveness, visibility, and consistency assist you in dribbling exceptionally. While a little shallower channels, satisfy the shooting lovers. Despite all these features, the veteran would find it more compatible than the learners.
Pros
Multi-Court Basketball
Untraditional 12 Panel design
Improved Visibility
Perfect for dribbling
Satisfactory grip
Cons
Inflation required periodically
Suitable for only veterans
7. Mikasa BX1000 Premium – Best Rubber Basketball
For those who can't experience the quality and premium performance of other balls, just because of the budget, Here we have come up with another exceptionally affordable option for you. Let's see, either it makes its way to your cart or not.
Design
Primarily, it is designed with a premium rubber for outdoor play. And interestingly, unlike other basketballs, it is available in 4 different sizes from the official one to the smaller one so that every basketball player could get the best return of their money.
Grip
The grip is neither exceptional nor weaker. During our testing, we have found that you can grip it comfortably but not for a more extended period. Though, the grip is satisfactory enough that there is no chance of facing difficulty in palming a ball.
Feels as Soft as Leather
Although the ball's outer core has been made from rubber, it's quite premium. That's the main reason it'd seem like you are playing with a leather basketball. Don't believe us? Well, try it yourself and you'd know what we are talking about.
Durability
Being designed for outdoor play, Mikasa BX1000 has the attribute of dealing with every sort of harsh condition. The cover is not going to fell over; the shape of the ball will remain the same until it meets some unusual situation.
But if the ball failed to serve you for the longest time, then still replacing it with the new one would not be an issue at all because of being so cheap and affordable.
The performance is not similar to other premium basketballs, but under such a price, you can't find any other better-competing basketball. We would suggest you only choose it if the budget is low. Otherwise, better to invest one time in recommended premium balls, by adding only a few bucks.
Pros
Economical basketball
Bounce responsive is satisfactory
Optimal grip
Designed as per standards
Available in different sizes
Cons
Channels are wider but lack in-depth
Relatively weight is heavier a little bit
8. Spalding NBA SGT Hexagrip – Best Performance Basketball
Spalding NBA Hexagrip is designed to let you experience premium quality basketball at an affordable price range. We were shocked, how Spalding managed to offer such premium features without putting a dent in your pocket. You are going to make the best out of your purchase.
Let's have a look at its prominent yet competitive features;
Grip
The ball features a hexagonal pattern at its surface, which makes the ball easy to grip. Even, with sweaty hands, you would struggle to palm it at all. Consequently, you are going to witness the improvement in your dribbling along with the shooting, due to the enhanced grip.
Other than the Hexagonal pattern, the optimal width of channels also ensures a better grip experience. The only thing to consider, don't play with it in a dusty court. Better to keep on clean it for better ball rotation and dribbling.
Bounce
Consistency in bounce is the thing that makes it different from the competing basketballs. None of the competing balls could even reach the level of this ball in terms of bounce consistency.
Moreover, even after the usage of months unlike other soft-grip balls, you are not going to experience any change in its shape. Thus, bounce consistency will be with you as well for the longest possible time.
Multipurpose Use
We've tested this ball on multiple surfaces including the indoor shiny surface, rough outdoor basketball court, streets, and backyard of a home. It survived all tests without changing the shape or leaking air. So, it's quite a remarkable feature that this ball could be used both indoors and outdoors.
Air retention
As the name implies, the ball never goes flat. Unlike other annoying balls, you could keep on playing without pumping air during a game.
You might be surprised after learning about the fact that it can remain inflated for at least a year. Is not it interesting?
Either you play indoor or outdoor, this ball is not going to let you down anyway. If you are the one, who loves to have the ball provides the perfect value for money. Then, this should be your pick.
Pros
Never flat technology retain air
Features soft grip technology
Deep designed channels for enhanced grip
Multicourt basketball
Durable
Cons
Available only in Official NBA size
9. Under Armour 495 – best basketball for outdoors
Under Armour is the brand that has started its journey only a few years back, but made itself stand right next to the leading brands like Spalding.
Just the delivery of the promised quality and the value of money made them so acceptable in the market.
From their basketballs product line, Under Armour 495 has got the attributes to be featured as the best outdoor basketball. Let's see what the factors were behind it;
UA Gripskin technology
If you are the one who's primary consideration is the grip of the basketball. Then, believe me, its UA grip skin technology is going to leave you surprised. As per our examination, we have found that anyone can comfortably grip it for around 30-35 seconds.
However, in the early days, it could slip out of your hand again and again. But after a few days, you will enjoy palming it.
Design
The usage of technology was not enough for a better grip. Hence, the pebbles of the ball designed a little bit larger, while making the channels deeper.
The grip of the ball with all these features together become much enjoyable. Consequently, you can use grip as a weapon to dominate the court.
Shape Retention
Most of the basketballs cannot retain their shape with overuse. However, that won't be the case with Under Armour 495 as it has got almost 80% Nylon Windings. Therefore, no matter how harshly you use it, the basketball won't change its shape at all.
Durability
Under Armour 495 features the Nylon Windings to keep the ball shape as it is, for the longest possible time. No matter how much tougher your asphalt court is, you will not find it damaged so easily.
And for the air retention, manufacturers have used 100% Butyl Bladder. Resultantly, the ball only loses 0.2 psi even after 24 hours, which is highly appreciate-able.
The bounce responsiveness of the ball needs to be improved. But for the value of the money, quality, extraordinary grip, and durability, the ball scores well. You should not miss the chance to grab this impressing ball.
Pros
Integrated UA Gripskin technology, for better grip
Deeper channels, to assist palming exceptionally
Only loses 0.2 Psi after 24 hours
nylon winding retains the shape of the ball
Cons
Bounce responsiveness could be improved
Larger UA logo could distract players
10. Wilson NCAA Wave – Composite Leather Basketball 
Here comes another ball from Wilson. A Wilson NCAA Wave basketball, which has been praised by almost every street basketball player since it's launched. And we are sure, after using it in a game, it would become difficult for you to replace it with any other ball.
Grip
Wilson NCAA features Wave Triple Threat Technology that adds up 3 grooves to each channel of the ball. Ultimately, allow you to experience the grip and feel of the indoor balls.
Along with the technology, the deep pebbling, wider pebbled channels, and the composite cover have an even contribution in improved grip and the softer touch.
Apart from this, the grooves do not only make the ball gripper. But grooves also work with the composite leather to reduce the build-up of dirt at the maximum level.
Bounce as you expect
Similar to other Wilson Balls, NCCA is neither too flat nor too bouncy as well. You will experience a good amount of bounce. Whereas, the responsiveness will remain at its best until the ball wears down.
As far as the consistency is concerned, during the cross overs, you could face some level of inconsistency. But overall, the bounce is far better than many other best outdoor basketball.
Superior Ball Control
You'd be surprised to hear that Wilson NCAA Basketball has got special groves that are cut into the carcass with absolutely brilliant craftsmanship. As a result, the control over the ball is superior and easy at the same time.
Durability
It could be used for every sort of court surfaces, either indoor or outdoor. But relatively, it wears down more quickly in outdoor courts. Considerably, 3-4 months is the period, after which it starts losing its grip and the performance level.
If the grip is a priority, then it scores well for you. You can't find any ball with equal or better grip performance in its category. Furthermore, Wilson NCCA Replica (previously mentioned) is better to go with, if you want to practice. But Wilson NCCA wave is for experiencing the enhanced grip performance.
Pros
Exceptional indoor feel
Much more gripper than competitors
Wider channels with standard depth
Composite leather
Does not let dirt to built-up
Perfect for both indoor and outdoor
Cons
Consistency could be improved
Best Outdoor Basketballs – Buyer's Guide
Either you are playing indoor or outdoor, the ball is the thing that has a significant impact on your game performance. Therefore, choosing the right fit, yet the quality ball should be the pre-requisite before jumping into the court for pickup games.
So far, we have shared all of the best outdoor basketballs, which should be your priority to look for when thinking of buying an outdoor basketball.
But still, if you are confused about choosing any of them, let me help you in understanding the core of outdoor basketball selection criteria that could make you able to find out the one for yourself.
So without further ado, let's get started;
Factors to consider before choosing a basketball
4 most essential pointers would help you in selecting the best outdoor basketball on the market. Avoiding anyone of them could lead you to the wrong choice. So, it's always better to spend some time in understanding those factors.
Cover
The outdoor courts are less forgiving. Their concrete surfaces and the steel hoops could severely damage your balls within no time. Therefore, your ball cover should have the capacity to bear the harsh conditions of outdoor courts.
Most of the time you find outdoor basketball in 3 types of cover
Genuine Leather
Composite Leather
Rubber
Genuine Leather basketballs are not much common these days, but still, Spalding produces genuine leather balls as an official producer of NBA regulation balls.
You would hardly find any street player having genuine leather basketball because they require a longer duration to soften and to provide a comfortable grip.
You would also have to deal with uncomfortable handling and dribbling would be hard as well. Most importantly, the NBA has also shifted to composite leather balls. So why should we even consider it?
Let's move on to the detail of composite and rubber basketballs, where the real deal is.
Composite Leather
Composite leather is the synthetic leather that only makes the look of the ball as same as the genuine leather basketballs. In real, composite leather made up using various materials such as microfiber. But who cares about the material until and unless the ball keeps on performing well.
Unlike Genuine leather balls, these sorts of balls require less time to break-in. Provide better yet enhanced grip while ensuring the consistency always. Other than that, composing leather makes the ball affordable for everyone, in multi-color options.
Most importantly, it has the ability to bear up with concrete surfaces and steel hoops. All these attributes are making it the right choice for your outdoor games.
Rubber Basketball
Lastly, rubber basketballs could also be a great option when it comes to outdoor basketball.
You would not find ball damage as well, even after many pickup games. Though, also if the ball gets damaged still, there will be no issue at all. Because rubber basketball is relatively too cheap that despite being on a tight budget, you can quickly grab it any time without facing any problem.
The ball is much softener, and the feel is incredible as well. But the grip is average relative to the composite leather ball. Better to grab it only if choosing a ball for your kid or for someone who is in the learning phase yet.
Size
There is no one size fits all basketball available in the market. Considering the size of the basketball before making a purchase, as essential as the other factors are.
Though, if you are choosing a basketball for recreational activities, you don't have to worry about size at all. But if the improvement in skill level is the primary concern, then size can't be ignored at any cost.
There are three standard sizes of basketball, and every sized ball fulfills the different concerns of different age players.
Size 5 basketballs usually are 27.5 inches in circumference and weigh around 18 ounces, which makes it a perfect fit for youth players aged 9 to 11.
Due to the smaller circumference and the lighter weight, youth basketball makes it easy to learn dribbling and shootings effectively.
If you are the one who is learning fundamentals of the basketball, then, Size 5 youth balls should be your consideration.
After developing some skills, you could move to the slightly bigger balls to reach the level of professionals.
Size 6 " Intermediate Balls
Size 6 – Intermediate balls are those, which have a circumference of 27.5 inches. They are only one inch bigger in circumference than the youth balls. Hence, the younger children aged 9 to 11 can also use it for their games.
But specifically, women and teenage boys & girls would find it perfectly compatible with their hands.
Size 7 (Regulation size) are the standard basketballs with a circumference of 29.5 Inches. All the balls that you usually notice in professional competitions and even in the NBA are of the same size as the regulation-sized balls.
Being larger in circumference, the weight of the ball is slightly heavier as well. Hence, due to the larger circumference and increased weight, size 7 balls are the perfect choice for the Men.
Price
No doubt, the price is another essential factor that we have to consider before purchasing an outdoor basketball. No matter how luxurious your life is, still the price could influence your decisions.
The prices of outdoor basketballs vary from ball to ball due to multiple factors. The factors may include cover material, performance level, size of the ball, and the brand name as well.
But we prefer value for money, more than the price tag. Hence, we did a lot of research and brought you the best of the best basketballs, which ensures value for money. Meanwhile, we have also assured before listing them as the best choice that all of the balls are easily affordable.
If you get a basketball from a shabby brand that's too cheap, it might be fake and damage quickly. In such cases, you can try patching the ball or get a new one instead.
Performance
There are the balls that could make you dominate the courts, but some would not let you shoot, pass, or dribble effectively. Hence, you should not miss the performance level of basketball as well, when making the final purchase.
There are some factors that affect overall performance.
Let's get into the detail of them one by one;
As basketball is more about holding on to the ball. Hence, the grip turns out as the most essential that determines the performance.
The ball should have enough channels, well patterned deep Pebbles, and a compatible surface that you don't find it difficult to hold or palm. Moreover, the moisture-absorbing ability will be the edge. Because with sweaty hands, palming a ball is not easy at all.
If the ball has the moisture absorbing ability, then you would have a grip over it all the time. Either it is raining, or the ball has come out of a puddle, either way, you will keep on performing well due to better grip.
The feel of the ball has a significant impact on the overall performance. If you don't feel good with the ball, then even your expertise is not going to help you in performing well. It's a feeling that allows you to destroy defense, and score for your team.
Quality outdoor basketballs are those, which provide you the indoor feel along with the soft touch while shooting.
You can even assume a ball that does not deflate. No matter what ball you are going to choose. Just keep in mind that you should have the air pump at home because it will deflate at any point of usage.
Though, the best outdoor basketball is the one, which deflates much less than any other ball. Otherwise, if you choose a ball that flattens quickly and too much, then don't even assume that you would dribble effectively.
Deflated balls don't respond right, which affects the overall performance. Also, don't forget that two basketballs can't fit in the same hoop.
Frequently Asked Question – FAQ's
Is composite leather good for the outdoors?
Composite leather basketballs are able to withstand the harsh and less forgiving outdoor settings. You will keep on enjoying the better handling, grip, passing, and shooting with a composite leather ball.
Can you use an evolution basketball outdoor?
The evolution basketball is designed for the indoor basketball courts. It would be cruel to use them in an outdoor setting because they will start getting damaged. And you would have to replace it sooner.
What is the best brand of basketball?
Wilson and Spalding are the best and well-known brands in the basketball industry. But there are few others as well;
Molten
Under Armour
Baden sports
Mikasa
Which basketball is better Wilson or Spalding?
Wilson and Spalding are the well-known brands of the basketball industry. Because of producing quality basketballs, which provide perfect value for money. Choosing any one of them solely depends on your needs. No matter which brand you choose. Quality is the thing that you will receive at the end of the day.
What size of basketball should I buy?
Basketball comes in 3 different sizes including, size 5, size 6, and size7. If you are purchasing it for the kid aged 9 to 11, then you should opt for size 5 basketballs. Whereas, size 6 basketball is for teenagers and women. As far as size 7 is concerned, these balls are designed for professional and men competitions.
Final Thoughts
Playing basketball on daily basis will not only improve your physique. But you'd also feel that your reflexes are getting improved day by day. Other than that, to kill the boredom while you are in quarantine, there won't be anything better than getting yourself the best outdoor basketball.
For a better decision, check out the comparison list we've mentioned above and make your last move as per your will and wish.