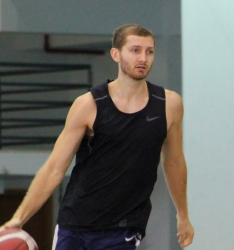 Latest posts by Adam Gotelli
(see all)
When it comes to excelling as a basketball player, jumping truly is the key mechanic; few skills are as captivating, effective, and impactful as an explosive vertical jump.
Whether you're aiming for jaw-dropping dunks or striving to out-rebound opponents, having the right basketball shoes can significantly elevate your skill in the air.
In this comprehensive review, we delve into the 5 top basketball shoes for jumping meticulously handpicked and tested by myself – a professional basketball player. and our expert team of researchers and professional players.
---
Quick Answer: The best basketball shoes for jumping in 2023 are "Nike Zoom Freak 4."
---
We'll examine the cushioning, support, traction, flexibility, and overall performance of each basketball shoe. By the end, you'll be equipped with the knowledge to make the most informed buying decision and soar to new heights on the court.
Best Basketball Shoes For Jumping – A Comparison Table
How We Reviewed
To bring you the most in-depth, comprehensive reviews, our team of expert researchers and pro ball players play-tested each basketball shoe considered, weighing everything from positional needs to lateral security, from heel slippage and indoor vs. outdoor play to, most importantly, vertical jump capacity.
Below you'll find the research approach we applied to our thorough, top 5 best basketball shoes for jumping review.
We invested over 40 hours of research into the best products, which includes studying buyer feedback, transaction trends, customer service, and overall customer satisfaction.
Locked in on the key features basketball players look for in basketball shoes for jumping
33 products were considered based on stability, weight, traction, support, durability, cushioning, price, and look, among other factors
I personally tested our top 5 picks, judging performance and court feel
The 5 Best Basketball Shoes For Jumping—In-Depth Product Reviews
Best Overall
Size: 7.5—14
Ankle: Low-Profile
Cushion:

Dual-forefoot Zoom Air Unit

for a cushioned feel that doesn't lose its responsiveness
Highlight: The strategically placed, dual-forefoot Zoom Air unit construction absorbs impact efficiently, with a rapid "spring-back" that propels you forward
Coming in at the 1 spot as the perfect basketball shoes for your vertical, we have the Greek Freak's Zoom 4's. These basketball shoes make playing basketball all about supporting the aggressive, take-flight play we all know and love when watching Giannis.
Pros
Dual forefoot Zoom Air Units in a hollowed-out EVA midsole provide ample room for cushioning to expand and decompress
Topographical grip pattern redistributes bite to areas you need it most during explosive, fast-break play
Molded grooves in rubber outsole create a smooth heel-to-toe transition
An external piece of lightweight, durable foam is shaped to the outer midsole for extra stability and lateral support
Low-profile and lightweight, with foam cutouts and outrigger stripping excess weight and replacing it with stability
Cons
Not the best choice for big guys or wide-footers.
I was super excited to take the Freak 4's for a test drive after our team of researchers highlighted the dual forefoot Zoom Air units as the top-tier feature for cushioned jumps with a powerful release. After trying them out, the Freak 4's did not disappoint.
Flying High & Explosive Power
The Freak 4's sport dual Zoom Air units along the forefoot were designed and championed by Nike to quickly rebound with reactive compression to generate impact forces.
These pockets of pressurized air are found within the 4's hollowed-out midsole, giving you the energy absorption and expansion you need to keep attacking, play hard, and fly high.
I really enjoyed the heel-to-toe transitioning in the 4's as well, observing that the molded grooves running the length of the shoe's outsole tread make for a smooth, consistent court feel that creates an even, balanced weight distribution as you cut.
This makes for supported, explosive power, especially when you weigh in the topographical grip pattern that redistributes traction effectively as you create scoring chances to spring past defenders.
Whether it's in your ability to get up and jump and dunk with power or in driving the lane and running through defenders, the Freak 4's are a more than suitable pair for today's game, where explosivity is everything for the basketball player.
The Low-Profile
As a Giannis shoe, I was happily surprised by its uncharacteristic low profile. Unlike the Immortality 2 mid-tops, the Freak 4's maintain a low cut that only enhances their feel.
This elevated feel also comes from the stripped weight of the shoe, thanks in part to the foam core cutouts running through the heel and toebox.
And with maximal court responsiveness comes exceptional lateral containment with reactive, dynamic play. The external, lightweight foam adds an extra layer of protection to your shoe's outsole alongside the outrigger, giving you full confidence your shoe can run the length of the floor creatively without slips or missteps.
Premium Choice
Size: 7.5—16
Ankle: Low-Profile
Cushion:

Top-loaded forefoot Zoom bag

brings you a smooth, supportive stride every time you touch the court
Highlight: Additional Zoom Air Unit in the shoe's heel counter offers maximal impact protection
Another signature shoe in the James family, the Nike Lebron 20s are meant to honor the highlight-reel career of the now #6 on the floor, the greatest player of our generation Lebron James. And what better shoe to celebrate Lebron's storied career than the 20s, supporting the trademark "single-leg" power jump that has James flying as high as 44 inches.
Pros
Top-loaded forefoot Zoom bag for a smooth, supportive court feel
Additional Zoom Air Unit in the heel counter for even more impact protection
Patterned rubber outsole bites hard, giving you a tacky traction compound
Airy, breathable mesh overlays keep the foot dry and comfortable
Carbon fiber shank plate enhances torsional rigidity while effectively redistributing pressure
Cons
Not meant for outdoor basketball courts; indoor courts only
I have these shoes and I've been playing in them on indoor courts since almost a year. They are absurdly comfortable.
Speed & The Zoomies
In the forefoot, you'll find a top-loaded Zoom bag, bringing you a more comfortable, dynamic ride on the court. What's more, this insane energy return with a top-loaded design propels you forward, making second-chance points and grabbing rebounds that much easier.
Acting as an internal TPU heel counter that offers you ample impact-absorbing tech while giving you a firm, stable hold, you'll find the second batch of Zoom Air Units along the heel.
I concluded that the Nike Lebron 20s gave me a greater sense of stopping power, especially when changing routes laterally, penetrating, and Euro-stepping my way to the rim.
This hold comes from a 13mm thick underfoot, where you'll get the stable base you need to outperform at both ends and at any position.
Offering a patterned rubber outsole that keeps a tacky, grippy hold that works best with indoor court conditions, these multi-directional thin grooves perform aggressively.
I loved accelerating and decelerating at top speed in the Nike Lebron 20s, knowing full well I could stop on a dime and baffle defenders.
All In The Details
The 20's carbon fiber midfoot shank plate provides even more explosive energy return alongside the Zoom Air bags, providing the essential "counterweight" necessary for steady heel-to-toe transitioning and in the prevention of overfolding.
The redistribution of pressure takes the trauma of force after a jump off your feet and joints and, rather, spreads it throughout the body.
Meanwhile, the airy, mesh overlay design of the Nike Lebron 20's keeps your foot dry and comfortable while preventing the dreaded interior slippage that could affect your foot's biomechanics and your ability to perform safely.
Budget Choice
Size: 7.5—14
Ankle:

Low-Profile

, with very low-to-the-ground set-up
Cushion:

Top-loaded Zoom Air unit

keeps the court feel while bringing the responsive cushioning system closer to your foot.
Highlight: Outsole wraps nearly to the midsole, emphasizing the stop-start, dynamic route changes you'd expect to see from a Westbrook shoe
As budget basketball shoes, the Air Jordan One Take 4's bring budget-ballers looking to jump with sustainability, strength, and, higher than ever, the chance to perform with the big guys. A great choice if you want quality combined with an attractive price.
Pros
High outsole wrapping for fantastic support in lateral route changes
Great traction with the industry standard herringbone pattern
Top-loaded Zoom Air unit keeps you jumping with comfort, allowing for higher stakes and logging longer minutes
Durable, long-lasting mix of synthetic leather, ripstop, and ventilated mesh
Midfoot plate running the entire length of the shoe, making for stable, secure play
The lightest Nike shoes for jumping on our list
Cons
Average impact protection
Inspired by Russell Westbrook, the One Take 4's by the ever-innovative Jordan brand spearheaded by Michael Jordan, are a durable, supportive, and bouncy ride.
And as you can see from my pics, the shoes look awesome.
Stability & Security
Starting off with the outsole, the Air Jordan One Take's high outsole tread pattern with wrapping support gives you additional stability when it comes to looking for an opening and accelerating along a lateral plane.
Add in the herringbone traction pattern, and you get a widely grippy bite that tacks itself to any play surface.
As with the Zoom Freak 4s and the Lebron 20s, the One Takes feature revolutionary Zoom Air technology that helps to sustain and redistribute impact as you jump and land, allowing you to play in comfort while setting the pace and the tone.
Factor in the midfoot shank plate that runs the entire length of the shoe, and the Air Jordan One Takes offer exceptionally stable play.
Keep Having Fun, Bro
The One Takes make your competitive, high-arching vertical jumps repeatable, supported, and, like the man himself said, fun. Budget ballers will have a lot of fun in these because they take all the great things about Nike performance basketball sneakers and boil them down to a competitive, low price.
This is the lightest basketball shoe making our top picks list, at only 310 grams, making the high-speed thrills higher and dominating the glass easier than ever.
You'll really be showing out and showing off in the One Takes, as shoe weight can impact your on-court conversion rate and overall performance by up to 2.1%.
In a game of inches where every step and every possession matters, 2.1% over the course of a game can make the difference between an L and a W in the win column.
And these basketball shoes are sure to keep the intensity up and going for tons of games to come, with a durable mix of synthetic leathers, ripstop, and ventilated mesh woven into construction. Quality construction, as my personal experience with them showed.
If you're looking for more shoes on a budget, check out these under 50 bucks, under $150, and these below $200.
Size: 7.5–14
Ankle: Low-Profile
Cushion:

Lightstrike

keeps your power and agility supported through advanced midsole cushioning
Highlight: Ultralight propulsion system supports explosive, dynamic motion
I was a big fan of the D.O.N. Issue #3's and how, as a lighter basketball shoe, they kept the power and smooth agility in their construction. It's no surprise the 4s live up to the hype and push the envelope. It's a nearly flawless choice for those who want to jump high and land smoothly. Check them out!
Pros
Lightstrike power and agility; ball out just like the Spida
Ultralight propulsion system supports explosive, dynamic motion
LIGHTLOCK feel give you the lockdown security of a heavier shoe without the added weight of one
Unique rubber outsole tread pattern adapts and supplies traction coverage to the areas you need in real-time
Full-length shank plate eliminates supination and/or overfolding
Cons
Ankle unit is very mobile and could offer more support at large and impact protection
Among The Best Shoes For Point Guards
If you're at the 1 and command the floor space, the 4s are the perfect jumping shoes for you. You'll be able to maintain optimal control when jumping thanks to the LIGHTLOCK and Lightstrike coverage pioneered by Adidas and born out of the Brooklyn Creator Farm in 2019.
My tests concluded that the Issue #4s LIGHTLOCK tech brings you a lockdown, secure fit that doesn't make the shoe feel too rigid.
I noticed that my landings were crisp, while the shoe gave me the added flex and comfort you wouldn't find in other, lockdown-fitting basketball shoes. The wider base is perfect for landing safely while elevating your stability when attacking the rim.
And where the Lightstrike tech comes in is in getting you as close to Spida-inspired play without moving to Clevland and starting for the Cavs. These are incredibly reactive, agile shoes designed with an ultralight midsole; when you factor in the low-profile, you're looking at an inspired performance full of speed, high jumps, and power.
Support
The additional heel counter and underfoot support of the 4s take the pressure off the balls of your feet, meaning your Lightstrike shoes for jumping will get your vert up and moving without the pain and discomfort.
The 4s also feature a full-length shank plate that successfully redistributes the stress of impact through your inner foot's mechanics.
Meanwhile, the 4's multidirectional, pixelated traction pattern has a bite that's harder than a step-back jumper; you'll be moving with confidence, knowing your shoes are up for any challenge and any defender.
The 4s have raised traction heads that offer real-time traction adjustments while you play, making coast-to-coast ball a smooth ride.
Moreover, these types of patterns are perfect for outdoor courts, as we discovered in our review of the best outdoor basketball shoes. You can read it here.
Size: 7—16
Ankle: Low-Profile
Cushion: HOVR™ energy wrapping that doesn't sacrifice compression; these are a stable, low-to-the-ground basketball shoes for jumping made from durable, heat-welded plastic rands.
Highlight: HOVR™ impact protection makes each step an energy transfer while providing sufficient padding for frequent flyers on the court
Coming in at the 5, we have the Curry HOVR Splash 2s by Under Armour. Inspired by the high-flying, street-ballin days of AND-1 on courts like Venice Beach and Harlem Park, the Splash 2s are awesome basketball shoes for jumping that make cushioning and endurable comfort their top priority.
Pros
HOVR tech keeps your jumps stable and repeatable while wrapping the shoe in energy-transferring materials
Wave-bone inspired traction pattern, with flex grooves along the outsole that don't sacrifice mobility
Breathable mesh upper material brings you refreshing ventilation
Plush foam sock liner for the perfect balance of long-lasting comfort with court feel
Abrasion resistance with 3D-printed decals
Cons
No significant improvements between the Splash 1's and 2's
A bit stiff
One of my team players in Potenza often plays in these shoes and praises them for their comfort and cushioning. So I was eager to test them myself.
H to the Izzo
And I'm not talking about the King of New York. Where HOV is concerned here is in Splash's trademark HOVR technology, offering you remarkable stability in your jump biomechanics, even on outdoor courts.
HOVR wraps the shoe in an energy web that's designed to bring you as close to zero gravity as possible.
While retaining much of the court feel and responsiveness found in today's best basketball shoe debate, the Splash 2 heat-welded HOVR materials energy-harnessed design provide excellent impact reduction while giving you an elastic-like energy return along the molded-textile heel. That's why they're awesome for plantar fasciitis.
Once you factor in the wave-bone-inspired traction pattern, you get a ride that's cushioned without sacrificing much of the mobility and flex you'll need to perform as a 1 or 2 like the Chef. And Curry's vertical jump will surprise you.
Comfort That Lasts
My research observations noted that the Splash 2s are one of the more comfortable shoes I tested among the 30+ pairs I saw.
This is, in part, thanks to a plush foam sock liner that strikes the perfect balance between cushioned, supportive comfort and light, springy mechanics.
The sock liner conforms to your foot over time, offering increased underfoot comfort while not being constrictive or too tight. It'll feel like it's tailored to you, almost like your own signature shoe.
For the upper material, the Splash 2s are comprised of breathable mesh and EVA thread that refreshingly cools the feet as you play. Add in the abrasion-resistant design with 3D-printed decals, and you're getting a flashy basketball shoe that's ready to hit the court and perform, game after game. And they require little to no break-in time.
---
Features To Look For Before You Buy Shoes For Jumping
Everyone's foot is different, so be sure to have a list of priorities you value before hitting the 'Buy Now' button.
Here are the main features that the best basketball shoes for jumping have.
Cushion (important for landing)
When you jump, your body exerts a significant amount of force onto your feet and lower limbs upon landing. Without proper cushioning, this impact can place excessive strain on your joints, muscles, and bones, potentially leading to discomfort, fatigue, and even injury over time.
For the best basketball shoes for jumping, each brand offers state-of-the-art cushioning that's meant to not only protect you but elevate your vertical jump to give you that extra boost to the rim.
Here's a table comapring the cushion technologies of the most popular basketball shoe brands.
Brand
Cushion technology
Features
Nike
Zoom AirBag
-Exceptional responsiveness that quickly compresses and returns back to shape
-Maximized impact absorption
-Top-tier comfort
-Expensive engineering (i.e. a more expensive shoe)
Adidas
LIGHTLOCK and Lightstrike
-Secure LIGHTLOCK fit and feel without being too rigid
-Explosive support with Lightstrike force absorption
-Adiprene construction provides a nice blend of softness with resilience
-Limitations in its impact distribution
UA
HOVR
-Elastic-like return through the molded heel design
-Lightweight materials focus on mobility and flex without compromising on comfort
-Low-to-the-ground cushioning that offers a more stable, secure base
-Slightly above average cushioning
Traction
A good traction pattern ensures secure foot-to-court contact, allowing for powerful push-offs, precise landings and minimizing the risk of slipping, enabling you to generate maximum force and height in your jumps.
Think about how your traction pattern interacts with the type and quality of your playing surface. In our play-testing, we noted that basketball shoes like the Lebron 20s don't interact well with an outdoor surface, as the tacky rubber outsole sticks and collects dust and/or dirt.
The 20s are best on clean, indoor courts to really make use of their unique traction pattern. And they are great for players with shin splints.
---
Further Read: Check out my extensive review of the Jump Manual vertical jump program.
---
Support
With the list of our top picks being low-top heavy contenders, it was important for us to consider just how much ankle support we'd be working with on the floor.
Ankle injuries are the most commonly injured joint you'll see in NBA players; how do players rocking low-tops protect themselves?
For basketball shoes like picks 1-4, the presence of a midfoot shank plate or carbon fiber plates running the full length of the shoe, seen in the Lebron 20s and the D.O.Ns, act as a firm support structure.
A shank plate limits the range of motion and providing resistance against lateral forces. This helps to stabilize the foot and offer ankle support, reducing the risk of sprains or other ankle injuries during jumping, cutting, and other dynamic movements on the basketball court.
What's more, basketball shoes like our top pick, the Freak 4s, have a wider base with outrigger that increase the shoe's overall footprint, spreading weight and force more evenly across the shoe, optimizing ankle support by harnessing and releasing energy.
Based on experience, some of the worst shoes for support are Vans.
Weight
The weight of your basketball shoes can impact your jump by affecting your explosiveness and agility, with lighter shoes often allowing for quicker, more powerful jumps.
The best shoes for jumping allow your vertical jump to reach higher by not weighing you down with an excess of cushioning through thicker, heavier materials.
Shoes like the One Take 4s, weighing all of 310 grams, make translate to your jumping ability by allowing you to fight fatigue and inconsistencies by keeping your shoes light, breathable, and with an advanced, low-to-the-ground court feel.
Flexibility
The best basketball shoes enable optimal range of motion through flexibility, giving you a more efficient and fluid jumping motion while reducing the risk of strain or discomfort.
The UA Splash 2's have a flexible ride that allows for natural foot movements and proper biomechanics to operate during takeoff and landing.
For other shoes like the D.O.N's, they're meant to maintain flexibility without overfolding or supination (the LIGHTLOCK tech retains a decent amount of give but not too much, as we found while using the product).
How To Jump Higher: Explained By A Pro Player
There's no evidence that basketball makes you taller. However, here are some tips and tricks I've leaned on over the years to increase my vertical jump:
Jumping Rope—Incorporate skipping exercises into your training routine, such as high knees and single-leg skipping to improve coordination, leg power, and quickness.
Strengthen Your Lower Body—Focus on exercises that target your leg muscles and plyometric exercises like box jumps and jump squats. Building strength in your lower body will provide a solid foundation for generating power in your jumps.
Improve Core Strength—A strong core helps stabilize your body during jumps. Include exercises like planks, Russian twists, and medicine ball throws to strengthen your core muscles; you'll be able to jump as high as ever, knowing you can make it back to the ground safely.
Sign Up For A Vertical Enhancement Camp/Training Program—Check out our in-depth case study of the Elite Vertical Academy for customized jumping exercises.
FAQ
Do Basketball Shoes Help With Jumping?
Basketball shoes do help with jumping. The best basketball shoes for jumping provide cushioning to absorb impact, responsiveness for energy return, and support to stabilize hoopers during takeoff and landing. Traction patterns ensure grip, while lightweight designs minimize weight and maximize agility, allowing for more explosive, controlled jumps.
What Shoe Makes You Jump The Highest?
The basketball shoes that make you jump the highest are the Nike Zoom Freak 4s by Giannis. With the highest level of supportive cushioning through dual forefoot Zoom Air cushioning as well as a smart, topographical grip pattern, molded grooves amplifying smooth strides, and stability-inducing foam cutouts with a wide-base outrigger and low-profile, lightweight frame, the Freak 4s are the way to go for any hooper looking to take their jump to the next level.
Is The Kyrie 7 Bouncy?
The Kyrie 7 is a well-rounded basketball shoe that offers a unique bounce through Zoom Air technology. This engineering, patented by Nike, gives a springy, responsive feel to the forefoot, propelling you forward while offering improved cushioning when weighing previous Kyrie models. There's just enough cushioning for the average player, with solid traction and a bouncy, cushioned step.
Is Kyrie 8 Good For Jumping?
The Kyrie 8 excels in the jumping department with its responsive cushioning, supportive fit, and reliable traction. The shoe's cushioning system offers impact protection and energy return, while its secure fit and ankle support along the collar enhance stability. The traction pattern ensures confident takeoffs and landings, making it ideal for jumping.
Are Flat Shoes Good For Jumping?
Flat shoes are not good for jumping. Shoes like Converse training sneakers are more meant for the weight room in order to explode and drive with maximum power and grip, rather than the ball court. Jumping puts significant stress on the feet and lower body, and the best basketball shoes offer proper cushioning and support are recommended to minimize the risk of injuries and optimize performance.