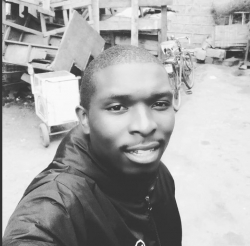 Latest posts by Nelson Nells
(see all)
Let me get it straight, normal shoes cannot survive the harsh outdoor conditions and could simply tear out when you make a quick run in the basketball court.
So, what? Is there any solution? Yeah, there is: To get yourself the best outdoor basketball shoes.
You might be thinking that what good can a rugged pair of outdoor basketball shoes do? Well, for starters: these shoes are durable enough to withstand the harshness of rough outdoor surfaces.
Not only that, but the traction they offer is way too premium. With outward grooves and a durable rubber outsole, you won't even think of getting slipped no matter how quick your footwork is.
Got it? Now, let me address one more problem – where to get the most reliable and durable outdoor basketball shoes?
I mean, with a variety of so many shoes, the decision to make a perfect choice becomes daunting.
This is where I can help you. To tackle the shoe-finding problem, I've compiled a list of 10 top-rated outdoor basketball shoes available in 2021.
In fact me and my colleague Adam Gotelli, who's a professional basketball player, we tested some of the shoes ourselves.
The features I kept in mind while compiling the list were, "durability, comfort, superior traction, and affordable budget."
Take a look as follows:
Best Overall
Nike Men's Air Versitile Iii [Winner]
Top-Notch Basketball Sneakers that work like a charm on harsh surfaces.
Top Rated
Adidas Men's Dame 5 [Runner Up]
Provides immense comfort on outdoor surfaces along with strong grip.
Best Outdoor Basketball Shoes 2022
So let us take a quick look at the comparison chart of our hand-picked best outdoor basketball shoes Available on the market.
10 Top Outdoor Basketball Shoe Review
Here are the reviews of top pick Outdoor Basketball shoes available on the market.
1. Nike Men's Air Versitile Iii – Best Street Basketball Shoes
Grab these Nike Air for Versatile Playing
The brand itself has been known for the comfort and trust among the people for decades now.
These Nike Air outdoor basketball shoes adapt the kind of your play and these sneakers will provide you with all you need.
So, it's going to be worth it if you rely on them. If you are looking for speed and traction then they give you a push in hitting basketballs in the hoops.
Design and Make
The rubber made sole of these street basketball shoes rely on its upper Nubuck made with mesh material for extra care and comfort for your feet. In addition, it is a very breathable outdoor pair that is custom made to fit your feet shape and provide you with better grip and control.
Thanks to the extra padding on the Achilles which helps safeguard your ankle. This feature of these outdoor basketball shoes secures your feet during vigorous play in the NBA league.
This feature is the best in providing you to play on rocky uneven fields, and this is made especially to protect your Achilles during the gameplay.
From the inside, It is half bootie with a breathable mesh that connects directly to the tongue, giving you a seamless feel during the game.
The hard cuts of these basketball shoes will never create an issue for you, thanks to the webbing mesh it has that comforts your feet while you are on the play.
Nike is well known for its Air-sole, which has always provided the player with extra support and a comfortable feeling.
Aesthetics
The design is an eye-catching one, it has a sleek best look that arches up to the upper blends that come between the lacing of these basketball shoes and their color variations.
Pros
These basketball shoes come with the best ankle protection.
It provides the player with the superior balance in order to shoot the basketballs in the hoops.
These Basketball outdoor shoes are very lightweight and best for speedy running.
They have comfort at their best
They have good quality and are very durable.
One of the best outdoor basketball shoes.
Their bounce is good for hitting the basketballs in the hoops.
Works well for providing instant basketballs in hoops.
2. Adidas Men's Dame 5 – Best Comfortable shoes
When it comes to Adidas Men's Dame 5, the motto which says, "Be Yourself" truly depicts their style as they have made it true in their style.
Custom Made
These outdoor basketball shoes from Adidas have been designed and tailored in such a way that they adapt the specific movements and shape of your feet, in order to provide you with the best comfortable feel during the gameplay.
The shoes provide you features to match your style and needs and thanks to the fused mesh that goes along to the upper. This concludes in providing you with the best and excellent custom-tailored fit for matching your actions during the game.
Extra Comfort
An extra layer of cushion is embedded on the sole from the inside, which helps to bounce and keeps the sneakers supportive and flexible. In between the collar and the bootee, this outdoor pair of basketball shoes is the ultimate lightweight and considered to be having the best traction control option to get as compared to the other traditional ones.
Aesthetics
These best casual outdoor basketball shoes from Adidas are a true depiction of Lillard's style as the sneakers are designed with a treat-pattern rubber sole from outside.
Pros
These basketball shoes have the best responsive bounce cushioning.
They have a very snug fit on the feet.
They provide the best pull and grip control in hitting the basketballs in hoops.
These basketball shoes are very lightweight.
Their bounce is good for hitting the basketballs in the hoops.
Works well for providing instant basketballs in hoops.
Cons
These basketball shoes slip on dusty courts.
A little dead space in the toe box can be noticed.
3. Nike Men's Mamba Rage – Lightweight shoes For Outside
Keeping the legendary vision of Kobe Bryant in mind, Nike has introduced the prolific Mamba Rage to tackle the outdoor conditions with ease. Featuring a sleek and snug design, Mamba Rage meets the demands of athletes who want to challenge themselves on harsh surfaces. In terms of comfort and traction, the shoes remain true to their name.
Starting with some basics;
The Nike outdoor basketball shoes feature a Flyweave Upper!
The upper part of the sneakers is all about support and balance. Along with that, the mesh overlay ensures superb breathability and keeps the feet away from excessive sweat.
Micro-Tread Traction Ensures Amazing Underfoot Performance!
Nike has literally killed it with the introduction of micro-tread traction in Mamba Rage sneakers. It offers a crazy grip on streets, driveways, and other harsh surfaces. Not only that, but the shoes also allow the players to improve their lateral movements on the court.
Lunarlon Foam Midsole Keeps The Feet Relaxed!
Contrary to the Air zoom cushioned midsole, the brand has used a more advanced midsole that keeps the feet comfy and absorbs most of the impact. It also offers a proper elevation that helps the players to attain a higher jump without any hassle.
Low-Top Design Makes a Difference!
Not to forget, the sneakers also feature a low-top design. That said, with a low-arch distance from shaft to arch, the ankles remain independent, thus allowing the players to move forward with more aggression. That's one of the reasons I got intrigued by Mamba's Rage basketball shoes.
Pros
Micro-tread traction pattern for immense grip.
Resists harsh weather conditions easily.
Rugged fly weave upper with breathable mesh overlay.
Offers a wrapped up and snug fit.
Low-top design keeps the ankle relaxed enough.
Lunarlon foam midsole for keeping feet comfy.
Cons
A little bit expensive. (Justified price tag)
Not a good option to try indoors.
Ankles remain exposed due to low-top design.
4. Nike Men's KD Trey V 5 – Best Versatile shoes
If you are looking for shoes that have the tendency to adapt and perform whether you are on the NBA fields or inside the court, then Nike Men's KD V5 is the versatile one to have and they are the best.
When it comes to these shoes they do everything as being a versatile pair of shoes.  Every feature of these shoes gives you a kind of feeling that they are specially added to allow you to be as versatile as possible.
Construction
First comes the mesh, at the upper which allows maximum breathability and the best feeling during the play. There is no chance you will feel cramped or deoxygenated inside when wearing these fine outdoor basketball shoes.
Stability
It offers a synthetic sole which makes sure you get a stable and the best foundation, and with the inclusion of zoom air at the midsole helps you to get away from trauma when landing from a big jump while shooting basketballs.
Aesthetics
These Nike outdoor basketball shoes have a KD embroidered tongue with plush feel padding. You will feel as if you are flying when you wear them for throwing the basketballs in the hoops.
Customization
The upper of the shoes is made customizable so as to cater to a variety of fittings and the kind of plays you are playing in the NBA season, whether on the fields, rocky grounds or inside the court, they will provide you with the best gameplay you have ever wondered.
Flexibility
With this pair of outdoor basketball shoes, you will get an extra grip due to the deep-groove sole. The large ridges provide you with greater flexibility and the best traction control across the field and the courts to score maximum basketballs.
Pros
This pair of basketball shoes provide you with the best & top-tier friction control.
The cushioning of these shoes is made extra soft and comfortable.
Their bounce is good for hitting the basketballs in the hoops.
Works well for providing maximum basketballs in the hoops.
Cons
The materials these basketball shoes are made from are considered to be very cheap and average.
These shoes are not very stable and supportive in comparison to other options available in the market within the same price range.
5. Adidas Men's Pro Next – best bouncy cushioned shoes
I don't know why but I've literally fallen in love with the sleek look of Adidas Men's Pro Next. These good outdoor basketball shoes feature a design that's aesthetic, lightweight, and durable. On top of that, they provide exceptional traction on outdoor surfaces. Throughout my testing, I didn't find any flaw in the sneakers and that's why it takes a place in the Top 3 Picks of 2021.
Cutting right to the chase;
The 100% Leather and Textile Construction Ensure Durability!
Yeah, that's why you can rely on these sneakers to perform way better than typical Bball shoes. Leather and textile make them resistant to harsh weather conditions. Which are pretty much common outdoors.
Zonal Herringbone Traction Pattern for the Win!
Absolutely exceptional. The rubber outsole combined with a zonal herringbone traction pattern is the trademark technology of adidas. With a strong grip, you can expect the shoes to offer you an improved footwork interface. You can get past your opponents within a blink of an eye, thanks to the extraordinary grip that these sneakers offer.
Adidas uses Cloudfoam Midsole For Keeping the Feet Comfy Enough!
Cherry on top is that this midsole offers improved cushioning and keeps the feet away from instant impacts and shocks. With immense support, durability, and lightweight feeling, your feet will stay relieved and relaxed enough.
Mesh Upper for Superb Breathability!
You know I hate those sneakers that make my feet sweaty 5 minutes after I wear them. But that's something I didn't experience while trying out the Men's Pro Next. Mesh upper overlay keeps the inside of the feet ventilated and thus removes sweat at the same moment.
Affordable Price Makes Adidas Pro Next a Superstar!
Finally, the shoes are available at an inexpensive rate. To put that into perspective, you'd enjoy playing outdoors with your friends while wearing these cool outdoor sneakers and that too without spending a lot of money. Sounds perfect, isn't it?
Pros
Herringbone traction ensures a superb grip.
Suitable for outdoor environment.
100% leather and textile construction keep the shoes durable.
Helps professionals get past their opponents with ease.
Cloudfoam midsole keeps the feet comfy enough.
Superior cushioning.
Rugged design with a sleek look.
Cons
Some sizes might not be available.
No other major issues up till now.
6. Nike Men's Lebron Soldier XIII – Best Value
The King of the Basketball shoes
Being called the King must have the reasons behind, when it comes to Nike Men's Lebron Soldier 13, they have cautiously maintained their level and are worthy enough to be called as the King and the best to get from the market. These outdoor basketball shoes are Lebron James' signature shoes and Nike is the proof to believe them.
The Make & Design
The most prominent thing to notice on these shoes is their elegant high top with two horizontal straps. The straps on these basketball shoes are there to secure your feet, they are without laces which means easy on and easy off, thus making the transition smooth and seamless.
It also has an additional strap that reaches up to your ankle, providing the player with more stability and closure to its best.
More Balance & stability
The inner sleeve of the shoes comes along with an inclusion of Nike Zoom technology, which helps maintain balance and provide an extra layer of ease and foothold. At the back of the midsole, there is the best & high performing Lebron 16, which makes sure that you are left with great looking and great performing basketball shoes to enhance your game and control on the field to the best of your skills. These can work best to score many basketballs.
Pros
These outdoor basketball shoes from Nike have the best friction control and so do the maximum basketball hoops to hit wearing them.
These shoes provide you with extra support and balance. Thus providing you with the best performance on the field.
Their bounce is good for hitting basketballs in the hoops.
Works well for scoring instant basketball hoops.
Cons
Inside cushioning could be made softer for a better feeling of ease.
7. Under Armour Men's Lockdown 4 – Best functional shoes
There are few brands of shoes who have mastered the functionality and fashion at its best as the way under Armour has. This is exactly true for these outdoor basketball shoes by Under Armour Men's Lockdown 4. These improved versions of Lockdown come with 3 key characteristics which make these basketball sneakers one of the best when it comes to playing on the field and on the court.
Construction features
This pair of the lockdown outdoor basketball shoes are ultimately breathable so that you can feel light and free. The best material these basketball shoes are made from is stretchable, meaning you don't have to worry for instant moves, that require your ankle to move causing stretch in the shoes. Thanks to the material it is made from, there is enough room to accommodate such movements with quite an ease.
Last but not the least, the basketball shoe locking technology provides you with the best balance and support so you never have the feeling of walking clumsily.
Durability
The other features of these lockdown NBA outdoor basketball shoes include an external heel counter that works well even on rocky fields, and it provides you with better stability. There is also a small cushion specially designed for your Achilles, which increases ease in fitting and enhances your performance on the field and across the court.
Security
Lacing pattern is maximized in these basketball shoes for providing better security and firmness during the gameplay.
Design
With all these features at best, the added one to the package is they are incredibly designed giving you a sense of pride with good presentation and feel.
Pros
These outdoor basketball shoes offer quite a lot of best foothold.
They have the best grip control for the movement across the court and in the field.
Performs well on wide feet.
It is very lightweight, about 13.6 ounces.
It comes with plenty of designs and colors.
Their bounce is good for hitting the basketballs in the hoops across the court.
Score instant basketballs in the hoops.
Cons
As compared to other shoes, they break easily.
Lack of features in comparison to others in the same price range.
8. Adidas Pro Bounce Madness 2019 – Best Speed combined shoes
Adidas Pro Bounce Madness 2019 has been set along with the big brands, as the name suggests, it is a big name that carries great responsibility.
There is no doubt that Adidas Pro Bounce Madness 2019 outdoor basketball shoes have lived up to its name. The feel of these sneakers is enough to carry an impression and they do grab your attention also. The brand gives an impression of power and speed combined at its best.
Design
The upper portion of these outdoor basketball shoes is lace-up, with a stunning contrast of color that reaches all the way to the high top. These are some additional colors that can be seen on the side of the shoes at the outsole, giving it a very strong structure & the best look.
Construction
The inside cushioning of these lockdown outdoor basketball shoes goes all the way across the sole. The snug fit results in an added feeling of ease for absorbing kicks on the concrete floor during the gameplay.
Security
The traction control feature of these basketball shoes is the best, which results in better support, security, and stability of the ankle to withstand kicks on the concrete floor. The lockdown is a lace-up design and has a high top.
Aesthetics
Adidas Pro Bounce Madness 2019 for men is a beauty to be seen and felt. It is perfectly designed to look and perform well in the NBA courts to score maximum basketballs in the hoops.
Pros
These outdoor basketball shoes have the best pull control.
They have a well balanced and bounced cushioning.
Works well for throwing instant basketballs in the hoops.
Their bounce is good for hitting basketballs in the hoops.
Cons
Materials feel a little cheap
9. Nike Men's Zoom KD 12 – Best Performance Equipped shoes
With Zonal Breathability, Flyknit upper and zoom air units across the sole are some of the best unique features that Nike Men's Zoom KD 12 possesses. The zonal breathability feature in these best outdoor basketball shoes helps in the crucial moments during the gameplay, especially during layups.
The make & the Design
This Nike is an improved version from the older ones, it is specially designed to maximize flexibility along with ensuring a reliable fit. The balance of these shoes is the best & awesome because they are very durable and lightweight.
The Zoom Air units across the sole provide incredible support and the design carries a unique aesthetic feel. The dynamic lacing system of these basketball shoes gives the player a kind of a fit that it feels as if it is a part of your body and is one of the best.
Performance Equipped Sole
Whether you are forcing yourself to move against your opponent or trying to lift yourself for the kicks to score a speedy basket, these outdoor basketball shoes by Nike will never disappoint you. They are equipped with traction control which provides you with a greater reliable grip and kicks when moving to multiple directions and angles during basketball play.
They are true to be called one of the best outdoor shoes if you are looking for maximum foothold and reliability. Thanks to their dynamic design and equipped features can serve best to score basketballs.
Pros
These pairs of basketball shoes have a full length of zoom cushioning at its best.
They have the best stability than previous KD models.
Their bounce is good for hitting the basketballs in the hoops.
Works well for shooting instant basketballs in the hoops.
Cons
The material used could be made with more improved quality.
10. Jordan Why Not Zer0.2 – Best all-around shoes
Jordan Why Not Zer0.2 is Westbrook's signature basketball shoe living upon the name of Michael Jordan, thanks to Russell Westbrook. These court and outdoor basketball shoes are a reliable brand if you are looking for durable, with good features and a foothold to withstand kicks for concrete at its best.
The make & design
The pair of these shoes are made by solid support provided without any heaviness feeling, thanks to its lighter upper. The Jordan Why Not Zer0.2 is a full bootie pair of shoes which is the best ideal for the perfect fit. The upper is a stylish one clubbed with an "Octopus traction pattern.
No matter if you take these basketball shoes for defending against your opponents' moves or you are looking to get some air to jump with these basketball shoes, they will not leave you in an awkward position. The external lacing on the midsole helps you to maintain balance for lateral movements and at the same time keeping the sneakers compact and controlled.
Comfort
It contains a cushioned sole that acts responsively with an addition of the Forefoot Zoom Air unit. Despite having all these features in them, the grounding part works the best & awesome when you land from a jump flight, thanks to their traction control provided by the outsole which is made of solid rubber.
The lightweight feature of these outside basketball shoes is the best, which provides extra stability and ventilation, thanks to the breathable mesh it is made from.
Pros
These outdoor basketball shoes from Jordan are very supportive and the best ones to get.
True to call these basketball shoes, the best and the great all-around shoe.
Their bounce is good for hitting the basketballs directly in the hoops.
Works well for providing instant throws of basketballs in the hoops.
Cons
These features are not very attractive.
The material it is made from seems quite bulky.
11. Under Armour Men's Curry 6 Basketball Shoes
The Under Armour Men's Curry 6 pair basketball shoes help you to grip the ground more firmly and perform a way better for absorbing kicks than the traditional ones.
If you plan to give yourself an instant lift and throw a ball to hit the basket, you can do this by wearing this pair of outdoor basketball sneakers.
Since they are built to survive the uneven ground while playing, they definitely provide you with a better version of the game with a better look and performance. Gives you a push in hitting the basketballs in the hoops.
Design and Aesthetics
It comes with a unique design, it is not just the design but the functional features that provide you the best lift in your game using its unique functions. Wearing these best outdoor basketball shoes provides you to experience greater traction and control.
Firstly, the internal make is knitted and provides a good structured fit for both the back and front foot i.e. forefoot and the collar.
Secondly, the quarter of its panel is made out of synthetic microfibers which helps support you without heaviness and light feeling.
In addition to this, this pair of street basketball shoes provide you with support to minimize weight and maximize traction control. It is simply because of the addition of a speed plate and a cross-centric traction pattern. By using its dynamic seams, the synthetic quarter panel is attached to the knit sleeve for extra care and comfort to the feet.
Pros
They are very lightweight.
These outdoor basketball shoes are extremely stable.
They provide greater friction and grip control.
Their bounce is good for hitting basketballs in the hoops.
It also works well for throwing basketballs in an instant in the hoops.
Cons
Some people have complained about the durability issues of the outsole.
The laces of these outdoor basketball shoes put pressure on the feet.
12. Nike Air Jordan XXXIV
Taking basketball names and omitting Michael Jordan's is not a fair trade. Jordan is still in basketball today, though he is retired his name will always appear in the history and present of basketball. Jordan's signature line of basketball shoes is still present in the fields and on the court with the best features to offer.
Innovative Design
The Air Jordan XXXIV is designed with an emphasis on merging style with innovation. The upper of the shoes displays the combination of the best technology and foothold, thanks to the use of high-tenacity yarn that can provide the player with support and flexibility at the same time.
Although the inspiration comes from the older versions of Air Jordan, however, this modern one is a transition that comes along with a retro feel but with the best high-tech foundation.
Innovative Features
The best features of these outdoor basketball shoes such as; flight speed technology help you keep agile on the NBA fields and on the courts, and the Zoom Air units support during jumps and layups.
Thanks to the flexible forefoot with the use of a knit pattern. Likewise, the traction control that the sole provides helps in gripping the ground from every angle, thus helping in scoring the basketballs in the hoops.
Pros
These outdoor Jordan Air basketball shoes have super and the best bouncy cushioning.
Its gripping control helps you to stop instantly when it is required on the courts
Their bounce is good for hitting the basketballs in the hoops inside the court.
Works well for throwing instant basketballs in hoops.
Cons
They come with a heavy price tag.
Best Outdoor Basketball Shoes 2022 – Buying Guide
Wouldn't that be easier for you if you had even the slightest idea about choosing a pair of basketball shoes for outdoor use?
I mean, in this way, you could easily decide on getting a pair of good basketball shoes.
Cutting the long story short, give this buying guide section a thorough read if you don't want to end up getting crap and nothing else.
The Durability Of The Rubber:
The outsole of an outdoor shoe is the only thing that is exposed the most to the harshness and roughness of an outdoor court.
In this context, you should never compromise on getting a basketball shoe with durable enough rubber.
What I want to say is that basketball shoes with stiff rubber outsole will get smooth or wear out within a week. Yeah, you heard it right. I once used typical shoes while playing with my friends outside and they developed large holes after three to four days of regular use.
Therefore, the durability of the rubber must never be overlooked while choosing an outdoor basketball shoe.
What I suggest in this regard is to get shoes that offer a dense and rugged rubber outsole. You could trust the footwear from Nike or Adidas in this regard.
However, if you can't afford these brands, then I'd recommend choosing Chinese outdoor basketball shoe manufacturers. The quality and durability they offer are second to none. Plus, they are quite affordable as well. So, it's a win-win situation.
Traction Pattern (Wide and Grooved)
The story doesn't end on finding a shoe with a durable rubber outsole only. In fact, the next thing that you should look out for in street basketball shoes must be their traction pattern.
Shoes with a wide traction pattern and proper grooves help players to grip the surface with ease and full control.
Not only that, but a perfect traction pattern also improves the overall footwork as you'd feel more confident in making quick moves inside the box.
So, a combination of a durable rubber outsole with a wide and deeply grooved pattern would keep you away from getting injuries or bruises while playing basketball outdoors.
I've also kept this feature in mind as I had had a very rough experience while playing outdoor basketball. Hence, each basketball shoe you'd find on the list I've compiled offers a rugged rubber outsole with a unique and deep traction pattern.
You know what to do next Haha!
Durable Upper
The upper of basketball shoes for outdoor should be durable enough. Why? Well, we do know that uppers aren't in direct contact with the surface.
However, if you are fond of dragging your toe while making quick runs, then you must focus on the durability of the upper in an outdoor basketball shoe.
Besides, there's a good chance that athletes would accidentally step on their feet when the game is getting intense.
Hence, be cautious of the upper material construction while choosing the most durable basketball shoes. In fact, make sure that it's either made up of textile or leather to offer immense support and longevity.
Cushioning
You might have noticed a big difference while playing on an indoor and outdoor court that the effort required on outdoors is much more compared to indoors.
That's because indoor courts are designed to uplift basketball players as they tend to go easy on the joints, thus keeping athletes away from injuries.
However, this issue remains persistent when you are playing outdoors. The surface is rough, and hard and won't provide you with any support at all.
This is why cushioning matters a lot when we are looking for top outdoor basketball shoes. A cushioned midsole not only improves the comfort level.
But it also offers extra thrust to jump higher. Another plus point is the shock absorption when you finally land on the ground.
In a nutshell, if you want to remain comfortable and keep yourself away from sore legs while playing outdoors, then make sure that the shoes you are getting offer extra cushioning.
Breathability
No one likes to play for long particularly when the feet are getting all sweaty and smelly. That's the issue that almost every athlete faces no matter if he's playing indoors or outdoors.
Chances are that if you choose the best street basketball shoes, then you won't have to suffer from extra sweat.
The best outdoor basketball shoes have got proper air circulation channels on their uppers. Through them, proper air circulation is happening, which could reduce the sweat and smell at the same time.
So, while you prioritize other features, don't forget to check out the breathability of an outdoor basketball shoe before making the last decision.
Design
To be honest, I don't bother about the design or aesthetics of outdoor shoes as far as they are offering me comfort, improved grip, and durability while playing basketball.
However, it doesn't mean that I ignore this option completely. Well, it's in human nature to wear what attracts him and I'm a human just like you guys. So, I do keep the design and shape of a basketball shoe in regard while making the last decision.
Nevertheless, durability, cushioning, breathability, and wide traction pattern must be a priority in all aspects.
Adidas or Nike? The Ultimate Rivalry
Just like other sports, Nike and Adidas are direct rivals when it comes to basketball.
In terms of reliability and durability, no one can beat the standard of Nike outdoor basketball shoe. However, the footwear Adidas offers is lightweight, and affordable at the same time.
I won't indulge myself in this matter as this Nike vs Adidas thing is going on for decades. Simply choose the shoes from one brand and focus on improving your game outdoors.
Budget Matters
Finally, the amount you are willing to spend on an outdoor basketball shoe may also matter considering your preferences and desires.
I'd recommend you not to go too expensive while choosing the basketball shoes for outdoor courts. That's because no matter how much you take care of the street shoes, they will eventually tear up sooner than later.
So, why go expensive when you could get two pairs of footwear at the same price? Oh! If you want to flex around your friends, then FINE Go wear $200 Jordans as you want. But I'd warn you that you'd regret your decision once the Jordans starts getting damaged. Feel free to check out our article on the best shoes below $200 here or our hands-on reviews on some bestselling shoes under $150 and even $50.
How to Take Care of Basketball Shoes?
Taking care of an outdoor shoe will mean prolonged durability and ruggedness. Some guidelines to take care of basketball shoes are as follows:
First of all, when you are done with playing, instantly remove the stones from the outsoles. You can use a toothpick to remove tiny pebbles from the grooves of your outsole.
Scrub off remaining dirt (if any) with the help of a shoe brush or a toothbrush. An old toothbrush works better in removing dust and dirt from the basketball shoes.
Right after that use a damp cloth and gently remove the stains from the upper part of the shoes. Mix a small amount of detergent while damping the cloth to get better results.
Unlace the shoes and midsoles and wash them separately in a washing machine or with hands. Leave them to get dry in the dim sunlight.
Remove the excess soap from the shoes with the help of a wet cloth smoothly. Lace-up the shoes and insert the midsole when they are fully dried.
Some precautions to keep in mind while cleaning your basketball shoes are as follows:
Never wash your shoes in a washing machine or a dryer.
Never place wet shoes near the vents or heaters. Make sure that they dry naturally in sunlight.
Well, using alcohol, bleach, or chemically reactive detergents to remove stains from shoes is really a bad idea. It will worsen the situation even more.
Follow the above-mentioned instructions and precautions and enhance the lifespan of your basketball shoes without any hassle!
Tips to Increase Durability of Best Outdoor Basketball Shoes
Basketball shoes undergo a lot of immense pressure during tough gameplay; hence their durability can decrease over time. To avoid the teardown caused by the immense gameplay, certain precautions can be taken to ensure a longer lifespan and durability.
Following are some useful tips that can be adopted to ensure durability of your shoes:
Proper cleaning
The most obvious precaution one can take is to properly clean the shoes after every session of gameplay.
Now, start by cleaning the dirt by using a toothbrush soaked in detergent and gently scrubbing off the dirty parts of the shoe such as soles, upper surface, inside, and laces of the shoe to thoroughly cleanse the shoe.
After scrubbing the surface of the shoe, use a clean cloth soaked in warm water to clean off the remaining parts of the shoe. This will wipe out any leftover dirt providing you a clean look.
Now, finally, dry off the shoes using a blow dryer or simply place them under a fan to confirm a complete dry out. Otherwise, moist shoes can be uncomfortable during play and can cause loss of grip.
Useful Tip
Clean the soles and inside of your shoes regularly. It is an essential step as they ensure a proper grip during play and remove any bad smell and dirt.
Proper usage
To gain the best outcome from your outdoor basketball shoes, it is required to use them properly to increase their durability. Improper usage can shorten the life span of the shoes.
First off, basketball shoes should be used only for playing basketball. Usually, we tend to wear them after our session or for various tasks such as jogging, gym, football, and other similar events. This reduces their efficiency and durability over time.
To avoid this, we should allocate a separate pair of shoes for each task. Or simply, we can avoid using the same pair for different purposes. This way, it will increase their life span for certain.
Adding to that, using clean and quality socks can improve a lot of things as well. Our feet sweat a lot during gameplay. This sweat causes the shoe to lose up over time which can decrease its performance. To avoid this, one should wear clean and quality socks during a session.
Clean and quality fabric socks will also help reduce bad odor. It will also help prevent dust from entering the shoes. Plus, it's a good practice to change your socks regularly to maintain personal hygiene.
Proper maintenance
Some illicit methods are adopted widely to maintain or carry the shoes around. These methods can cause plenty of harm to the shoes which eventually decreases their durability over time.
One of those methods is cramping the shoes inside small bags and tight places. This action puts immense pressure on the body of the shoes, cramping the shoes will eventually lead to their decrease in durability.
Another common practice is to remove the shoes without untying the laces. This is also harmful to the shoes. Make sure to untie the laces of your shoes properly before removing or putting them on.
At last, to receive the best outcome, place your shoes in open air after every use. This will help dry out any sweat and moisture out of your shoes and will ensure the best outcome for your next session.
Frequently Asked Questions 
Is it OK to wear basketball shoes outside?
Outdoor basketball shoes are meant to withstand tougher surfaces. Hence, you could wear them outside as well. But better to keep them only for the basketball courts. In this way, you can keep them cleaner and not affecting the durability in any sense. Though, in case of indoor shoes, the answer is a straight NO!
Are Kyrie 5 good for outdoor?
Kyrie 5 is also one of the good outdoor basketball shoes, because of the rubber yet resilient outer sole. Other than that, the durability of the shoes is also at its best. No matter, how concrete your hardwood floor would be, these shoes are going to keep you comfortable during the entire game.
What are the best performance basketball shoes?
All of the listed outdoor basketball shoes are the best-performing ones. Though, if I would have to pick any of them. Then, I would love to go with Nike Men's Zoom KD 12 or Nike Men's Lebron Soldier 13.
What is the best basketball shoe in 2021?
There is no straight answer to your question because everyone has a different preference which helps them to pick up any of the shoes for themselves. We have listed 10 best outdoor basketball shoes here, you could go through their reviews to get the one that fulfills your requirements.
Final Verdict
Playing outdoors is simply not the same as playing indoors. With that said, the footwear options for outdoors do differ for what would work indoors.
Keep in mind that apart from the toughness, the sneakers you choose for playing on tough surfaces need to be properly cushioned.
Plus, the traction also plays a pivotal role as without a strong grip the chances of getting injured will already increase.
Being done with discussing some of the best outdoor basketball shoes, I think you will be able to make a perfect decision while checking them out one by one.
However, if you are still confused, then simply go with the Nike Air Versitile II Basketball Shoe. It features Air Zoom Unit Cushioning along with a thick rubber outsole.
On the other hand, you could go for Adidas Men's Dame 5 as these shoes have been regarded as the most comfortable ones.
At last, I'd recommend getting Jordan Why Not Zer0.2 as they've been termed as the best all-rounder outdoor sneakers.
I hope you end up getting a pair that not only keeps you comfy enough but could justify its price tag at the same time.