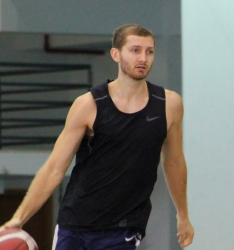 Latest posts by Adam Gotelli
(see all)
We all love playing basketball, but unfortunately, it can come at a cost.
The bad news is that you don't have more than 200 bucks in your pocket.
The good news?
Our expert team and I (a professional basketball player) tested and reviewed the best basketball shoes under $200. It took us a tremendous amount of time and effort to unravel awesome and affordable models, but we did it.
Quick answer: Our meticulous research and vigorous testing on both indoor and outdoor courts determined that the best basketball shoes under $200 are "Nike Air Jordan 6-17-23"
There are plenty of affordable options out there, but they all have their pros and cons. When shopping on a budget, you must focus on your priorities first and foremost.
I was happy to see how many great basketball shoes there are for under $200. There truly is something for every style of player here.
The future of basketball shoes looks very bright, and I just hope they keep making affordable pairs so more people can enjoy this great game.
Now, I'm eager to show you our findings!
Let's go!
Top 3 Picks
Editor's Choice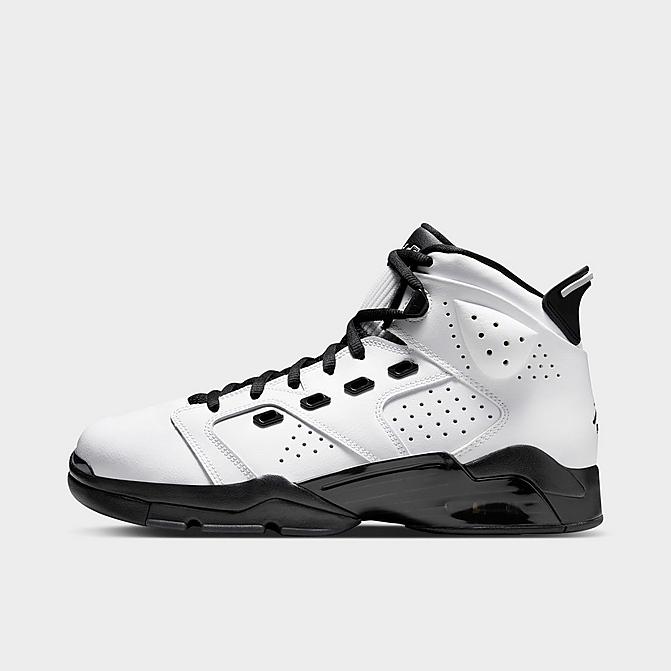 Sizes (US): 7-16
Ankle: High-top
Combines best elements from the 6 and 17 editions
Premium Choice
Sizes (US): M3.5/W5.0 to M18/W19.5
Ankle: Low-top
Tremendous bounce for more elevation
Budget Choice
Sizes (US): 7.5-14.5
Ankle: Mid-top
Speedy outdoor players will love this shoe
Best Basketball Shoes Under $200 – A Comparison Table
Image
Product
Features
Price

Editor's Choice

Sizes (US): 7-16
Ankle: High-top
Combines best elements from the 6 and 17 editions

Check Latest Price

Premium Choice

Sizes (US): M3.5/W5.0 to M18/W19.5
Ankle: Low-top
Tremendous bounce for more elevation

Check Latest Price

Budget Choice

Sizes (US): 7.5-14.5
Ankle: Mid-top
Speedy outdoor players will love this shoe

Check Latest Price

Best Overall

Sizes (US): M3.5/W5.0 to M18/W19.5
Ankle: Mid-top
Supportive and responsive lower half

Check Latest Price

My Personal Favorite

Size (US): 7.5-18.5
Ankle: Low-top
Excellent for shooters on outdoor courts

Check Latest Price

Best Bang For Your Buck

Sizes (US): 6.5-15
Ankle: Low-top
Best price by far

Check Latest Price

Best For Beginners

Sizes (US): 6.5-14
Ankle: Mid-top
Excellent traction for those still learning

Check Latest Price
How We Reviewed
I'm Adam, and I'm a professional basketball player. I get to test the best basketball shoes while playing basketball professionally! Because of this love for the game and the industry, I spend hours testing them and picking apart every feature.
In order to bring you this detailed guide and make it as accurate as possible, our experienced team and I invested a total of 81 hours of intensive research and testing. We considered 99 pairs and performed 6 in-house tests. Here's what we did:
Dug deep into reading product reviews and verified buyers' feedback to check the overall sentiment for each pair of shoes (positive or negative).
I tested 6 pairs of shoes myself, playing basketball on indoor and outdoor courts
I interviewed 4 of my teammates playing in Messina, Italy, and obtained their valuable feedback based on their own experience with the shoes.
We compared important shoe specifications and features such as price, durability, support, fit, cushioning, and traction, among others.
We always strive to provide you with well-researched and trustworthy information in order for you to make the right choice.
Over the course of my 80+ hours of research, I narrowed it down to the top 7 basketball shoes under $200. Now comes the fun part, you get to choose the best basketball shoes to help your team and show up your opponents.
Best Basketball Sneakers Below $200 Reviewed
#1 Men's Jordan 6-17-23 Basketball Shoes
Pros
Retro look of the 6s and 17s
Outsole performs best on hardwood courts
High-top provides full ankle support
Made with high-quality thick material
Fits narrow-footed players true to size
These take the best attributes of the 6s and the 17s to make an incredible 23. I've always been a little partial to Jordan's signature sneaker, but I maintain a biased attitude when testing these. The proof is in the pudding, and there's lots to like.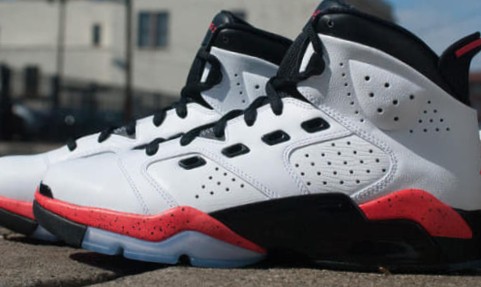 First is the styling. It has a bit of a retro look, which all Jordan sneakerheads love. This goes a long way to selling more of them to non-basketball players.
For those of us that want to use them on the court, you'll be happy to know that they perform just as well as they look.
Starting from the bottom, the outsole is a blend of the 6s and the 17s, and you can see it in the design with the translucent accents. It still has a great retro look to it but is more updated.
Performance-wise, it will grip the court very nicely but should only be used on hardwood for best traction results and to keep the treads of the shoe intact.
A traditional high-top design will keep your ankle snug and has the same eyelets from the 17s. This is one of the higher shoes you can get, so don't get these if you're unsure about high-tops.
I also really loved the material. Yes, it's noticeably thicker, but this gave me the confidence to know that the shoe will hold up.
#2 Nike Lebron 18 Low Basketball Shoes
Pros
Full-length Nike React for maximum bounce
Large Air Max unit in the heel for exceptional impact absorption
Rigid wings on either side keep your foot stable
Thin tongue helps with ventilation (way better than the Lebron 18)
Screen mesh textile allows for excellent mobility
Better deal than the Lebron 18
Cons
Meant for players who want more elevation and are less concerned about traction
There are a few differences here between these basketball shoes besides the price.
The most notable will be the materials used. The 18 Low basketball shoes use a mesh textile that is more akin to screen material. It feels weird to the touch and not really premium, but when I laced them up, that feeling was gone.
I wore these on 3 basketball games and I must say they felt great when in action and kept my feet nice and cool the whole time.
The support wings on the upper mid-foot help counter the use of a cheaper mesh material. They are rigid and positioned at a perfect angle to keep your forefoot centered on the footbed.
These are best for narrow-footed players as well. I found that due to the wings, the shoe was really stiff at first. This is a big difference from the Lebron 18s, which are very flexible right away.
The biggest downfall to these shoes would have to be the traction. I suspect this is where they saved the money to keep this shoe under $200. Playing on clean hardwood courts, this shoe is incredible; the traction pattern gives you the confidence to go up and down the court at full speed.
For many of us, we don't play on those types of courts. Outdoors, this shoe struggles to grab the asphalt. Even on worn-out gym courts, it's not the greatest shoe out there.
It's definitely made for players who want to elevate rather than move laterally. This is evidenced in the heel's full-length react mid-sole and full-length Zoom Air unit. This provides the best impact protection of any shoe on this list.
For indoor courts and anyone who lives above the rim, these basketball shoes will be right in your wheelhouse. Because there are lightweight low-top shoes, they are suitable for other sports too such as tennis or volleyball.
#3 Adidas Men's D Rose 773 Iii
Budget Choice
Sizes (US): 7.5-14.5
Ankle: Mid-top
Speedy outdoor players will love this shoe
For those who mainly play outdoors, this one's for you. I love playing outside, but I don't love what it does to my shoes. Some courts can really wear down your shoes, and the more durable a shoe is, the less athletic it tends to be.
Pros
Low cushion system is ideal for speedy players
Stiff and durable sole withstands intense outdoor play
Rubber sole will resist wear and tear
Synthetic leather upper encompasses your entire foot to keep it steady
Perforations allow air to flow to keep feet dry
Great shoe for speedy outdoor players who don't need a lot of cushioning
Cons
Heel cup is a little loose which allowed my heel to come off the footbed at times
Treads are not great for indoor courts or impact protection
This is a perfect happy medium between durability and flexibility.
The first advantage to this shoe on blacktops is the sole. It's not very flexible when you first put them on, which was a bit of a shock to me. However, they did require some time to break in.
I was relieved to have the extra strength once I hit the court. On unkempt courts, this basketball shoe thrives because of its girth. Even though it's tough, it's still very low to the ground, so you have significant interaction with the court.
For traction, the treads are durable because they're made with rubber. They held very well on outdoor courts but were less effective on the hardwood.
I also noticed that the treads were close together in some areas, which allowed dust and debris to get lodged easier. This reduces your traction performance a lot on indoor courts.
Lastly, veteran players like myself will enjoy the synthetic leather upper construction. Yes, it takes a little time to break them in, but these shoes fit just like a pair of old jeans once you do that.
The perforations on the outside aren't just for decoration either. They counterbalance synthetic leather's added weight and heat and allow maximum airflow throughout.
Overall, this shoe is great for outdoors, but if you play indoors a lot, better shoes are available for you. The good traction makes those perfect for badminton players too.
#4 Nike KD14 Basketball Shoes
Best Overall
Sizes (US): M3.5/W5.0 to M18/W19.5
Ankle: Mid-top
Supportive and responsive lower half
Kevin Durant shoes have been making waves for years, just like he has. The previous 13 versions have all been well-received, and these are no different. I'm always excited to strap on a new pair of basketball shoes from KD.
Pros
Cushlon foam footbed for easy cuts
Added Nike Air Zoom Strobel to help with jump height
Midfoot strap keeps your foot locked into the footbed
Deeper treads allow for excellent play on outdoor courts
Upper mesh provides breathability and almost no break-in time
Mid-bridge on outside keeps your ankle from rolling
Available in many eye-catching designs
Cons
Will benefit narrow footed players most
The most significant improvement here is the sole. The cushion foam is very comfortable, but even more impressive is how it reacts when I cut. It has a spring-like feel to it without being rigid and tight.
The secret is in the Cushlon foam, which is blended with rubber to provide this unique sensation when stopping and starting. It has excellent impact protection without feeling too pillowy.
To add to this comfort and stability, there's a Nike Air Zoom Strobel that runs the length of the bottom. Air Zoom helps with responsiveness and adds a bit of lift when jumping. If the shoe were just Cushlon, they would be too soft and hard to get elevation. Having this Nike Air Zoom Strobel really helps on jump shots.
One of the first things that catch your eye is the midfoot strap. We haven't seen this since the KD 7s. It helps to secure your foot to the sole a lot better, given the mesh is not as stable as a leather upper.
However, be sure to pull the strap across your midfoot. I've seen some players pull it across too high, nearer their ankle, defeating the purpose. It's meant to go over the top of your foot, not your ankle.
#5 UA Curry Flow 8 Basketball Shoes
Pros
Foam sole for impact protection and to make it ultra-lightweight
Durable traction pattern is ideal for outdoor play
Sleek design that resembles a running shoe for full-mobility
Works best for shooters who need to plant their feet fast
Full mesh upper wicks moisture and provides a snug fit around entire foot
Cons
Low-profile may not provide enough ankle support for some
Get half-size bigger for wide feet
They resemble more of a running shoe than a basketball shoe, but that only helps them as a basketball shoe.
What I love most about this trend is how streamlined these shoes are becoming. There's no wasted material. Older basketball shoes can be clunky, which won't help your speed.
There is no leather and no rubber used anywhere on this shoe. Instead, the sole and cushioning are all made with foam.
Typically, foam has been too soft and wears down quickly, not anymore. I tested these outdoors for the most part and was surprised how little they wore.
After a week, the only change in the treads was the color from playing on black asphalt. The treads looked un-touched and were still very sharp, providing great traction.
The upper part is made from high-quality full-knit material. It's a lot more comfortable than the material used on the Lebron 18 Low basketball shoes.
These shoes are great for shooters.
Their slightly wider platform–which is possible with the new foam sole–is great for planting your feet anywhere on the court. I love the direction Curry basketball shoes are headed as they seem to be blurring the line between basketball shoes and overall athletic sports shoes.
#6 Adidas Ownthegame 2.0 Basketball Shoe
Pros
Excellent traction and has text-book basketball squeak on the hardwood
Deep and sharp treads are great for outdoors and will last a long time
Simple cushion system makes heel to toe transitions seamless
Extra room in toe box is great for wide-footed players
Upper mesh is thin and very breathable
Cons
Minimal ankle support
Very little cushioning in the forefoot
Upper mesh is not very durable
If traction is your top priority, I have great news for you – this shoe performs with some of the best. The sharp, clean lines on the tread grab the court better than I thought. Made from compound rubber, you can easily change direction fast with this traction.
The confidence gained from this cannot be understated. As I used the shoe more and more, I was able to start trusting it.
The cushion system is the first clue that this Adidas basketball shoe is price-friendly. It's called Lightmotion, which is inspired by Lightstrike in looks but not performance.
It's very simple but does provide adequate response and comfort in the heel. The forefoot cushioning is noticeably thin.
While this does help speedy players stay close to the court for outstanding feel, it provides little to no impact protection like a full-length Zoom Air does.
A positive of this cushioning system is how flexible it is. Much like a runner, the whole lower part of the shoe is super flexible right out of the box. This is the polar opposite of what I found with the Adidas D Rose 773 iii.
As you would expect, the upper is made from mesh, but this is a different mesh. It's light and airy, but almost has a 'knock-off' feel to it. It does conform to your foot pretty well, but I found the toe box to be rather spacious.
This would be great for players who have a wider foot. The extra space in the toe box and the minimal padding in the heel and ankle means wide-foot players can be comfortable for those long afternoons on the court.
#7 Nike Precision Iii Basketball Shoe
Best For Beginners
Sizes (US): 6.5-14
Ankle: Mid-top
Excellent traction for those still learning
I didn't have very high hopes for this shoe as Nike isn't known for making good basketball shoes at an affordable price. However, this one did surprise me in a few aspects that make it worthwhile on the court. Most notably, the traction. This is the only part of the shoe I found on par with high-end basketball shoes.
Pros
Top-tier traction with a unique pattern on the sole
Compression foam cushion provides average support but is excellent in the heel
Hybrid ankle cut is great for new players who want to experiment
Extra eyelets to lace up all the way for full ankle support
Overlay protection on the toe box
Cons
Materials used are cheap to the touch
Tongue is noticeably thin with little cushion
Design and styling are very simple
The traction pattern is unique; Nike says it's a dual-pivot point setup with two circular patterns, one on the forefoot and one on the heel. I'm not sure how often you need to pivot on your heel, but use this traction pattern if you're looking for that.
Regardless of the pivot points, this shoe has bite, and I was able to stop and start fast.
Contributing to that was the compression foam cushioning setup. It's firm enough to support you when you're pushing hard and doesn't feel too stiff.
It's much softer on the heel end than the forefoot, which gives adequate impact protection. I can see this shoe benefitting anyone who specializes in rebounds.
Lastly, I really like the overlay addition on the toe box. This added some protection and will also keep the shoe looking great. It protects against any toe-drags since the material is on the cheaper side and can be damaged easily without the overlay.
Factors To Consider When Picking Basketball Sneakers Below $200
There's so much more to be aware of when buying a pair of basketball shoes on a budget. I focused on what each shoe did well and who can benefit from it throughout my testing.
How the shoe is made is very important when dealing with inexpensive shoes. Take note of which aspects you value most to find a shoe that matches your style of play.
Support
Support from an inexpensive basketball shoe is formatted differently. The best basketball shoes will be able to mold and adapt to your foot over time, especially with a great lacing system.
If you get a shoe that is made primarily of leather, then it will take longer to break-in, but they will have the ultimate support.
Most shoes are made with a very light mesh these days, which cuts the break-in time down to almost nothing. They can be much less durable, so be careful if you play outdoor courts a lot. To add more, support is quite important for players who have overpronation or supination.
Cushion
The cushion system will always play a huge factor in basketball sneakers. This part of the shoe determines your response time and how fast you can transfer energy.
Basketball shoes with a softer cushion will act slower and be a little more challenging to return to the air. The softer cushion will provide impact protection for players who spend their time above the rim, but makes it tougher to play full-length basketball.
A firm cushion is built for speed. Even on dusty courts, a firm cushion can be a solid performer as long as you have good traction as well.
Avoid shoes without proper cushion. The crazy popular Vans are among them.
Material
The different types of material used in all the best basketball shoes vary from top of the line to downright cheap. Players who prefer a breathable material for the upper part should look for a high-grade mesh with durable knit.
For the lower part of the shoe, players always want comfort but not at the cost of performance. Companies are constantly searching for new ways to provide stability with active response.
This can be found in the form of an air unit, foam compound, rubber, or a combination of all three.
The sole does not have to be made out of rubber. Other synthetic materials can reduce weight without giving up traction on the shoe.
Traction
Traction is a huge factor and can only be determined by what type of playing surface you frequent most. You will want a durable rubber sole to provide great traction if you primarily use your shoes outdoors.
With unpredictable foreign debris all over the place, you want to ensure your ankles are taken care of with a reliable traction pattern.
Indoor basketball players will prefer basketball sneakers with a little less weight than others. Hardwood basketball shoes don't need to be as heavy-duty as their outdoor counterparts but still provide exceptional traction.
Comfort
Getting the right amount of comfort can be finicky. The best basketball shoes will be ones you have worn for a while and have a chance to conform to your foot.
With today's newer and premium materials, the break-in time is minimal, and you have a better chance of gauging how comfortable the shoes will be.
Take note of how they fit around the ankle and if you can notice any rubbing. If that occurs in the store, then chances are it will happen on the court.
Size
This can be challenging to get right, as there is no clear-cut answer to know what the perfect size shoe will be for each player. Every company is slightly different, and finding the right basketball shoes can be frustrating if you don't have the time to test out different ones.
If the basketball shoe you're looking at has a lot of padding around the upper ankle and Achilles, you may want to order a half size up since it won't be true to size. Conversely, if you prefer a sleek profile with minimal materials, then your true size will be fine.
Certain companies favor narrow feet or wide feet. After testing, I can identify whether it fits true to size and include it in my reviews. This is one of the key factors these days when choosing your size.
Weight
According to a recent scientific study, the weight of the shoes has a significant impact on calf muscle simulation, which impacts physical performance.
The majority of the best basketball shoes under $200 are very lightweight. With light shoes, you can run faster and make quick breaks. The grip and stability of your basketball sneakers are not based on weight.
Some players may prefer a heavier basketball shoe for better feel and control, and in that case, I recommend going with the Adidas Men's D Rose 773 Iii.
Design
Choosing a design really comes down to your own basketball style. This is where shopping for basketball shoes gets fun!
Each signature sneaker has its own characteristics that will appeal to different players. Once you find a basketball shoe that you like, make sure it has all the features you're looking for.
If a shoe has all the necessary requirements, but you don't think it looks amazing, it's not the best basketball shoe for you.
FAQ
What are the best basketball shoes under $200 in 2023?
The best basketball shoes under $200 are the Nike KD14 Basketball Shoes. Using the latest and lightest materials, it's surprising this shoe is under $200. The midfoot strap is noticeable, but it keeps your foot still and attached to the premium cushion bed. This is a high-performance shoe that looks amazing.
Can you buy quality basketball shoes for under $200?
Yes, you can buy quality basketball shoes for under $200. There are many more options than most people think. Be honest about what you need from a shoe. Quality shoes focus on different aspects of your foot, so address your priorities first, and you should have no problem finding the best basketball shoe under $200 for you.
What are some popular brands that offer good basketball shoes under $200?
Some famous brands that offer good basketball shoes under $200 are Nike, Under Armour, and Adidas. Within each company are many offerings. For example, Nike makes signature shoes for Kevin Durant and LeBron James, but they are very different and both under $200. Sticking with one brand is the best way to get a great fit, since sizes don't typically vary from shoe to shoe.
Do high-tops hurt your ankles?
No, high-tops do not hurt your ankles if your shoe is worn correctly and has a proper cushion. Some players may experience rubbing on their first few outings, but this is rare these days. The materials used are so much softer and pliable that this problem has been solved for the most part. If a high-top pair is hurting your ankles, check the lacing system and ensure your shoes aren't too tight.
Conclusion
This is one of my favorite reviews since it covers a solid range of footwear. Yes, the "Nike Air Jordan 6-17-23" basketball shoes impressed me the most, but each shoe on this list serves a purpose for the right player.
Once you find your shoe, you can stick with it for years to come. In most cases, these shoes are re-iterations of past versions. So even if you wear your favorite shoes out, chances are a new model is being released. I'll be sure to check it out for you, so you don't get stuck with a dud.
And if you look for more budget shoes, check out my articles on the top shoes under $50 and the best ones below $150.
Happy Hoopin'