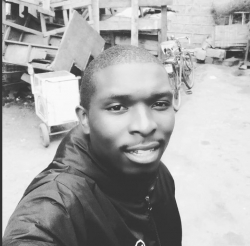 Latest posts by Nelson Nells
(see all)
I get it! Most athletes these days prefer the modern low-top sneakers to up their game.
However, it doesn't mean that we completely negate the essence of high-top shoes.
That said, the best high top basketball shoes go all the way up until the ankle. These sneakers could keep you away from frequent ankle sprains and twists. While doing so, you'll have the luxury of comfort, strong grip, and support.
Talking of the high-tops, I've got good news for you! In experimenting with some of the outfit options, I've made a list of the top 7 high-cut basketball sneakers.
In compiling the list, I made sure that the shoes offered a snug fit, had a good cushioning system, and were breathable enough along with a justified price tag.
Let us get right into men's high top basketball shoes reviews as follows:
Best High Top Basketball Shoes – Comparison Chart
But before moving on to reviews, have a quick look at their basic comparison chart;
Best High Top Basketball Sneakers Reviews
1. Adidas Men's Crazy Explosive " Best Overall High Top Sneakers 2021
Starting with none other than Adidas, the brand's been offering some of the best footwear options in basketball. Talking of Men's Crazy Explosive, the high-top sneakers have a vivid and sleek design. Plus, the shoes offer a light and comfy feel along with proper ankle protection. Traction is well up to the mark and that's what works as icing on the cake.
100% Synthetic Construction on the Go!
The durable synthetic material used in the sneakers ensures ruggedness. Plus, the shoes could become your partner for a long time if you keep them maintained with proper care and attention.
Boost cushioned midsole steals the spotlight!
Adidas's signature boost cushioned midsole in Crazy Light Explosive ensures charged energy every time you take a step on the surface. With high response, comfort, and shock absorptive properties, your feet will never feel any discomfort.
Talking of the upper, it's been made up of synthetic and textile!
Not only does it improve the overall support and balance of the feet, but the shoes also ensure enough breathability. Proper air ventilation, on one hand, keeps the sweat away, and on the other hand, improves blood circulation in the feet as well.
High-Top design goes up and keeps ankle safe!
Forget about any ankle injury at all. The plus high-top design of adidas Crazy Bball shoes will not expose your ankle at all. So, you can keep up with intense dribbles, dunks, and slams while playing the game.
Rubber outsole with Anatomical Lace system keeps everything smooth!
Talking of the outsole first, it's been made up of flexible rubber along with a herringbone traction pattern. Thus, it ensures a strong grip on multiple surfaces. On top of that, the high top basketball sneakers also have an anatomical lace system, which wraps up the entire feet relieving all the pressure.
Ryan K., one of my colleagues loves to play basketball and he recently got the Crazy Explosive shoes. As per his views, These sneakers are quite possibly the best I've ever worn. The lacing system was a little bit difficult to get used to, but overall the fit feels like I'm wearing gloves on my feet. Solid performance with proper ankle protection!
Specifications
100% Synthetic construction.
Anatomical lace up system.
Mesh tongue and heel.
Boost cushioned midsole.
Synthetic and textile upper.
High-top design.
Weighs 425 grams only.
Crazy Light Explosive offers immense support and balance while keeping the comfort of feet intact. The adidas high-top shoes cost less than typical Jordans. So, get them as they are my favorite when it comes to discussing cool high top basketball shoes.
Pros
Perfect for professional athletes.
Unique and sleek high-top design.
Offers a lightweight and comfortable feel.
Boost cushioning absorbs impact and it's responsive.
Suits the needs of athletes who suffer from ankle injury a lot.
Completely wraps the feet for an ideal playing experience.
Cons
Laces won't tie up easily.
Not so good for small-heighted players.
2. Nike Lebron Solider XII " Signature Lebron James Basketball Sneakers
How could we keep Nike out of the competition while discussing footwear options for basketball players? The brand in collaboration with Lebron James has introduced Soldier XII. This limited edition sneaker offers a comfortable and snug fit. On top of that, it features a high-top design to keep the ankle protected from injuries at all costs. The design is as usual casual, fancy, lightweight, and quite aesthetic.
Synthetic and leather construction offers durability!
No rocket science here. Solider XII is a sneaker that you could rely on no matter if you play outdoors or indoors. The shoes will keep your feet away from any discomfort for many years to come.
Nike uses Air Zoom Unit Cushioning for Immense Support!
Not only that, but air zoom unit midsole also maintains a natural posture of the feet, thus ensuring immense comfort. Plus, it is impact absorptive and could offer an elevation push at the same time.
Adjustable Strap Wraps the Feet like a Charm!
One of the reasons I love Lebron Soldier XII. The shoes come with an adjustable strap lace up system. So, it will take you no more than a few seconds to wear them with a full wrapped up interface. Something you won't enjoy with the sneaker I reviewed above.
High-Top Design to the Rescue!
Well, the shaft measures high-top to arch, which simply means 100% ankle protection. While wearing the sneakers, you'll not stand a chance of injuring or exposing your ankle to injuries at all.
Flexible Synthetic Outsole Keeps Tight Grip!
The glove fitting shoes also offer a strong grip on multiple surfaces. Thanks to the highly flexible synthetic outsole, you could expect the shoes to offer extremely strong traction both indoors and outdoors. Athletes could thus improve their movements and footwork accordingly.
Austin, a friend of mine, is currently using Nike Lebron Solider XII sneakers. According to him, I ordered an 11.5, however, the shoes were a bit tight at first. They got wide with them and the strap also got elongated. Not a fan of complex lacing system, this strap always comes to the rescue as it takes me no more than 5 seconds to wear the sneakers.
Specifications
Synthetic and leather construction.
Air zoom unit cushioning.
High-top design.
Flexible synthetic outsole.
Multidirectional traction pattern.
Adjustable strap.
Weighs 411 grams only.
Nike Lebron Soldier XII with a unique design and responsive cushioning could keep your feet comfortable during the gameplay. Get yourself a pair if you don't like complex lace up designs at all.
Pros
Adjustable strap offers a snug and wrapped up fit.
Suits the demands of professional athletes.
Ideal for long-term use.
Responsive and charged cushioning.
Upper supports and balances the feet.
Lightweight and comfy feel.
Cons
A little too tight for some feet.
Limited size options.
A bit expensive compared to other sneakers.
3. PEAK Streetball Master " Budget High-Top Basketball Sneakers
Ever heard of PEAK? Well, it's a relatively new brand compared to the likes of Nike, Under Armour, or adidas. However, lately, it's been producing some of the best high-top basketball shoes available in the market. Taking a look at one of its footwear options, Streetball Master is perfect if we compare them to Nike or adidas. On top of that, Lou Williams, a professional NBA player also prefers wearing them. So, I must say that the sneakers do offer extreme comfort and cushioning along with complete protection to the ankles.
Integrated Weaving Offers Enough Support!
The brand uses integrated weaving in the construction of the sneakers. That said, it follows a hot-melting process to ensure proper support and comfort to the feet at all costs. Quite exceptional though!
STA Stabilization Ensures Lateral Movements!
Peak also uses STA stabilization module to help athletes improve their lateral movements. Lou Williams, who plays as a Point and Shooting Guard wears these shoes so that he could improve his movements on the court.
Wear-Resistant Rubber Outsole Ensures Outdoor Gameplay!
To be really honest here, the high-top sneakers from Peak are quite versatile. The wear-resistant rubber outsole works like a charm on several surfaces including harsh concrete outdoor courts as well as shiny maple wood indoor courts.
Mesh Upper with Thick Cushioning Ensures Support and Comfort!
Finally, the mesh upper construction of the shoes allows enough air ventilation to keep the feet as dry as possible. Cherry on top is its thick cushioned midsole that ensures proper response, support, and comfort to the feet at all costs.
I got the Peak Streetball Master back in March 2021 for the sole purpose of testing them. To my surprise, they've helped me play basketball, do gym, perform multiple workouts, and run like a beast. On top of that, the quality doesn't seem to degrade anytime soon. Probably one of the best high-cut sneakers I've used up till now.
Specifications
STA Stabilization Module.
Thick cushioned midsole.
Mesh upper.
Anatomical lace-up system.
Thick rubber outsole.
Hexagonal traction pattern.
Weighs 420 grams only.
Peak with its Streetball Master is surely giving a tough competition to Nike and adidas. The sneakers ensure proper cushioning, offer a strong grip, and could be used for other tasks as well. I'd definitely recommend them to athletes who've got no money to spend on expensive Jordans or Lebrons.
Pros
Signature Lou Williams (Two Times NBA Sixth Man of the Year) shoes.
Anti-slip rubber outsole.
Breathable mesh upper.
Versatile high-top basketball shoes.
Keep the ankle sprain-free for a long time.
Extremely affordable.
Cons
Choosing a specific color is one heck of a job.
Took me almost an hour to find the color I loved.
4. Nike Men's Air Precision II " For Tall Basketball Players
Air Precision II is yet another high-top basketball sneaker that you can consider, especially if you are taller than the rest of your teammates. Featuring a unique and sleek shape, the shoes offer comfort, response, and balance to the feet. On top, we have the high-top design of the sneaker that keeps the ankle safe from twisting or possible sprains at all costs.
Textile and synthetic construction ensure durability!
First things first, Air Precision II is quite comfortable and rugged respectively. Thanks to the 100% synthetic and textile construction, the shoes will keep you contained for many years to come.
Forefoot mesh upper Offers Breathability!
For athletes who suffer from sweaty feet a lot. Nike has introduced a special forefoot mesh upper for enhanced air ventilation. It, therefore, results in sweat-free feet that help the players perform to the expectations easily.
Air Zoom Unit Cushioning with the Foam Midsole does the Job!
Keeping your feet away from discomfort and pain is a top priority for Nike high-top sneakers. In this aspect, the midsole made up of thick foam and induced with Air Zoom Unit cushioning helps the feet to remain extremely comfortable. The midsole also offers elevation and absorbs most of the impact when players land after a high jump.
Proper padding around the ankles for Injury-Free Gameplay:
Not only does it help keep the ankle safe and secure, but the padding also keeps proper cushioning for maintaining sheer comfort respectively.
Rubber Outsole with Tread Pattern for Strong Grip!
Lastly, the rubber outsole with a deep tread pattern allows the players to move freely without facing any slipping injuries. It could as well improve your speed and aggression on the court at the same time.
Jake Austin, one of the tallest players of my academy often wears the Air Precision II shoes. As per his remarks, They help me play like peak Lebron James. I've even improved my movement and aggression on the court, all due to Air Precision II. All tall Bball players out there should check out these drippy sneakers before it's too late.
Specifications
Forefoot mesh upper.
Thick padding around ankle.
Wrapped lace system.
Foam midsole with Nike Air Zoom Unit cushioning.
Flexible rubber outsole.
Tread traction pattern.
Weighs 368 grams only.
Getting Nike Air Precision II should be a top priority for you if your game revolves around an aggressive style and you are agile enough. Get 'em before they are long gone.
Pros
For tall basketball players.
Forefoot mesh ensures proper air ventilation.
Thick padding around ankle offers protection and comfort.
Responsive and charged cushioned midsole.
Rugged synthetic and textile construction.
Lightweight design.
Cons
Not suitable for centers.
A bit expensive compared to Peak High Tops
5. Nike Men's Air Force 1 " Nike High Top Basketball Shoes
Air Force 1 with a vintage yet minimalist design tops the charts when we talk about the Nike High Top basketball shoes only. The overall design gives Retro vibes as the shoes have the aesthetics of the 90s. Plus, the sneakers also ensure a comfy feel and offer proper ankle protection at the same time.
Crisp Leather Upper with Visible Perforations!
The entire upper of the shoes being made up of 100% leather ensures durability, ruggedness, and proper balance as well. Besides, the toe part also reveals visible perforations to keep the inner side as breathable as possible.
Adjustable Strap for Locked-Up Ankle!
The shoes with a unique Retro design also feature an adjustable ankle strap. It can properly wrap the ankle keeping it as protective and secure as possible. You can easily adjust the strap according to your preferences.
Thick padded midsole with Air Zoom Cushioning for Proper Response!
The thickly padded midsole with a blend of Air Zoom Cushioning ensures proper comfort and response at the same time. The midsole also absorbs most of the shock, thus keeping the feet away from pain at all costs.
Nike's Thick Rubber Outsole to the Rescue!
Last but not least, the thick and flexible rubber outsole with a multidirectional traction pattern allows the players to move freely on different surfaces. More than that, it offers stability and balance during quick dribbles and footwork.
Specifications
Leather construction.
Thick rubber outsole.
Air Zoom Cushioned midsole.
Adjustable padded strap.
Wrapped up lace system.
High-top design.
Weighs 430 grams only.
If you love OG Retro sneakers like me, then you should probably take a look at Nike Air Force 1. The sneakers outperform every other competitor when it comes to flexing. Check them out as there's only limited stock available.
Pros
Retro-styled High-Tops for athletes.
Suitable for casual wear too.
Rugged and durable leather construction.
Thick and flexible rubber outsole offers a strong grip.
Vintage Bball shoes.
Adjustable strap keeps the ankle protected.
Cons
Only a few sizes available.
Expensive high-top sneakers.
6. Reebok Men's Bb4500 " Best High Top Basketball Shoes [Ankle Support]
Not a brand that's popular enough in basketball. However, the latest Bb4500 is something to look out for when we talk about the best high-top basketball shoes. Featuring a robust design, rugged body, lightweight shape, and a padded arch, the sneakers could help athletes improve their gameplay without any hassle.
Leather and Textile Combination for Ultimate Durability!
Reebok uses 85% leather along with 15% textile in the construction of Bb4500. It enhances durability and maintains the overall weight of the sneakers as well.
Thick Midsole with Cushioning!
Plays a major role in keeping the feet as comfy as possible. Apart from that, it's responsive enough to improve lateral movements within the court.
EVA sockliner for Ultimate Comfort!
Along with the midsole, Reebok high-top sneakers also feature an EVA sockliner, which eventually results in ultimate comfort and support. The sockliner could also be removed as per your preferences.
Rubber outsole for Immense Traction!
With the help of a multidirectional traction pattern, the shoes allow players to roam around the court with quick and energetic movements.
Specifications
High-top design.
Leather and textile construction.
Thick cushioned foam midsole.
Flexible rubber outsole.
Weighs 440 grams.
Reebok High-Top sneakers suit athletes who want to invest in footwear that offers durability for a long time and that too at an affordable rate.
Pros
For professional basketball athletes.
Comes with ankle support.
Suitable for basketball drills and workouts.
Keeps the players' feet balanced and supportive enough.
Cons
The brand ain't much famous.
Not an ideal choice for wide feet.
7. Adidas Men's Harden Stepback " Adidas High Top Basketball Shoes
Finally, we have the last high-top option available on our list and it's an Adidas sneaker. The Harden Stepback with a sophisticated and minimalist design keeps comfort in mind while offering a luxurious drip. More than that, it's the signature James Harden Sneaker. So, you can use them to play basketball at a professional level without feeling any discomfort.
Mesh-Synthetic Construction Offers Breathability and Balance:
First things first, the basketball high-tops feature a mesh upper that keeps the airflow intact. Synthetic construction, on the other hand, works like cherry on top and offers proper balance to the player.
Boost Cushioning is Extremely Responsive!
The patented cushioning technology from Adidas is already helping professional NBA players reach the maximum heights with zero impact. James Harden, for instance, loves wearing the Stepback while playing against fierce rivals.
High Cut Basketball Shoes with Herringbone Rubber Outsole!
Increases the traction and grip on multiple surfaces, of course. Apart from that, herringbone also offers an improved lateral movement and allows players to play more aggressively.
Specifications
Mesh upper.
Synthetic construction.
Boost cushioned midsole.
Herringbone rubber outsole.
Weighs 410 grams.
Stepback sneakers from adidas should be a priority in case you want to play the game with ultimate comfort and support.
Pros
Durable and rugged design.
Signature James Harden High-Tops.
Perfect for aggressive gameplay.
Herringbone pattern offers a versatile grip.
Comfortable and supportive sneakers.
Cons
Not recommended for narrow feet.
No other major issues.
Top 3 Picks:
The top 3 picks of 2021 based on my experience, customer ratings, and budget are as follows:
Adidas Performance Men's Crazy Explosive " Best high-top basketball shoes ever in 2021.
Nike Lebron Solider XII " For immense comfort and support.
PEAK Streetball Master " If you want an affordable high-top basketball sneaker.
Choosing the Best High-cut Basketball Shoes in 2022: What You Need to Know?
Getting the right high-top basketball sneaker in 2022 has become extremely difficult.
That's because brands mainly focus on introducing either low-tops or mid-tops as most players prefer them.
Hence, the availability is already scarce. That's, however, not the problem as I've already done a discussion on 7 top-notch high-top sneakers.
The problem is that many players don't know how to get the right high-top footwear.
This is where this buying guide would help you.
It includes a cheat sheet on some of the features that you should not overlook in a high-top Bball shoe.
Have a look at them:
Ankle Support:
The whole point of getting a high-top basketball sneaker is to keep your ankle protected at all costs.
So, a sneaker with better ankle support must be the priority. In this aspect, you should closely look at how the shoes are made.
If they have a large enough shaft to arch distance, then it would mean that such sneakers could keep your ankle protected.
Make sure that the basketball shoes you invest in can completely cover your ankle.
This way, it will avoid sprains, twisting, and other injuries. Plus, you could also focus on the game better in this way.
Breathability:
Next thing that matters the most is breathability. High-tops usually don't offer enough air ventilation as their upper is made up of tough materials.
That's the reason you need to focus on the breathability factor. You need to invest in a high-top that offers a sweat-free playing experience.
For that purpose, either get yourself the shoes that come with a mesh upper. Or you could also choose footwear with visible perforations on toe portion.
This would most probably solve your breathability problems. If you take a close look at the list I've mentioned, almost all sneakers I've listed there are breathable and properly ventilated.
So, that's THAT
Cushioning:
Go with lightweight yet comfortable cushioning when it comes to choosing high-cut basketball shoes.
Cushioning technologies from brands like Nike and adidas not only offer comfort but could also improve support and balance.
Along with that, they also ensure proper response and energy to keep the feet as charged as possible.
A high-top with either Boost, Air Zoom Unit, or Cloud Foam cushioning would be more than enough to keep your feet away from discomfort and ankle pain.
Strong Traction:
Matters the most when we talk about playing basketball with agility and pace.
Shoes that offer strong grip and traction could help you maintain a proper posture on the court.
Plus, you can dribble fast, improve your footwork, and move past your opponents easily.
So, don't ignore this feature. Make sure that the sneakers have a flexible and thick outsole made up of rubber to avoid any slipping issues on the court.
Frequently Asked Questions – FAQ's
What are the best high top basketball shoes?
For me, Peak Streetball Master footwear work like a charm. The shoes have got elevated ankle support, plus, the cushioning is well up to the mark. On top of that, the sneakers are extremely affordable. Adidas Men's Crazy Explosive is yet another option you can take a look at as it features Boost cushioned midsole and offers proper ankle protection at the same time.
Are high top basketball shoes better?
In terms of ankle support and protection, no other footwear could help you except the high-tops. So, yeah, they are better in a sense that your ankle will remain away from sustainable injuries in future. However, athletes these days prefer low-tops more as such sneakers offer more pace and speed on the court.
Can I play in high-top basketball shoes outdoors?
High-tops are madly designed to resist tough conditions. I've played in high-tops on concrete courts and at my home, several times and I must say that they offer a comfortable playing interface. You can play in them as long as the shoes are rugged and durable enough.
Some Last Words:
That's all about discussing some of the best high-top basketball shoes available in 2021. I've explained each and everything to make sure that you don't face any issues while choosing your next high-top.
Keep your preferences in mind, your budget in hand, and the features I've mentioned in buying guide section to have a chance at getting the perfect high-top sneakers.