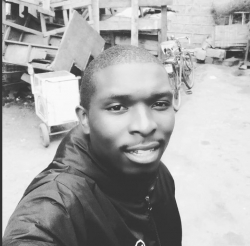 Latest posts by Nelson Nells
(see all)
Here's a fact –  basketball shoes normally weigh more than other sports footwear.
Does it mean that one cannot find a lighter option when it comes to playing basketball?
Obviously not!
I've been playing basketball since my teenage years and have changed multiple shoes from time to time.
What I have noticed is that brands like Adidas, Nike, and Under Armour focus on making the shoes as comfy as possible.
Recently, these manufacturers have shifted their focus to introduce the lightest basketball shoes in 2021.
I've got to test and review some of the latest footwear releases to see whether they are actually light in weight or not.
Follow me as I start with the best lightweight basketball shoes reviews:
Lightest Basketball Shoes – Comparison Chart
Here is the comparison chart of the top-rated super light basketball shoes available on the market.
Best Lightweight Basketball Shoes Reviews
1. Adidas Performance Cloudfoam Illation –  Best Lightweight Basketball Shoes 2021
Starting with Adidas first, the brand has produced a versatile pair of basketball shoes with a lightweight design and body.
The sleek look, unique finish, and durable construction adds to the overall performance. Cloudfoam Illation are no doubt the best lightweight basketball shoes available in 2021.
First things first,
100% leather construction ensures superior support and balance along with sturdiness. The basketball shoes also have visible perforations to keep balanced air circulation. Breathability is thus top-notch.
Other than that I specifically loved the Cloudfoam sockliner midsole that offers lightweight cushioning.
The midsole is charged enough to uplift you on every jump. Not only that but it's equally capable of absorbing impact at the same time.
The good news don't stop here!
The lightest high-top basketball shoes protect the ankle and heel area to such an extent that you can move around the court comfortably. On top of that, the natural feet posture design allows the shoes to keep your feet fatigue-free.
Talking of the outsole,
It's been made up of durable and flexible rubber with a unique grooved pattern. The grippy outsole offers firm traction on a variety of surfaces including hard outdoor courts and wooden indoor courts. So, you could expect versatility from the lightest adidas basketball sneakers.
Long story short,
The basketball shoe suits players who cannot move freely due to heavy footwear. They are perfect for Guards who have to make quick cuts and movements to grab some points for their team.
Specifications
Weighs 0.45 ounces only.
100% leather construction.
Air mesh tongue.
Cloudfoam midsole.
Rubber outsole.
High-top design.
Adidas Performance Illation offers a lightweight shape and could be used to play competitive basketball. The footwear is quite affordable. So, check it out before it's too late.
Pros
Ideal choice for basketball players.
Suitable for outdoors/indoors.
Offers firm traction on ground.
High-top design protects the ankle area.
Lightweight cushioning.
Leather ensures longevity.
Breathable enough.
Cons
Soles might peel off with regular play.
Average comfort level.
2. Under Armour Men's Jet –  Lightest Basketball Shoes
Under Armour offers a premium feel in the footwear it produces. Recently, the brand has introduced Men's Jet basketball sneakers and I got a chance to try them out.
First impressions?
The shoes are extremely lightweight. I felt like I wasn't even wearing anything while walking and jumping in them.
Furthermore, the synthetic textile upper helped me keep a balance while moving around the court. More than that, the mesh material kept my feet sweat-free for a long time.
Along with that, the shoes have a mid-top design. I, for one, am a fan of mid-top footwear as it keeps my feet supportive and comfortable enough.
Same was the case with Under Armour Men's Jet as my feet didn't feel any discomfort for a long time.
Moving on,
One of the reasons I loved the best light basketball shoes is the enhanced cushioning they offer. I mean, the smooth and soft cushioning was so supportive that I managed to reach the hoop multiple times during the game.
In a nutshell, l give 9 out of 10 to the shoes for maintaining less weight and still offering premium cushioning. One more thing, the grooved rubber outsole offered superior traction and a firm grip on indoor surfaces.
Overall, the basketball shoe offers solid performance and that's one of the reasons I love them so much.
Specifications
They weigh 12 ounces only.
Textile and synthetic construction.
Grooved rubber outsole.
EVA midsole.
Mid-top design.
Under Armour Men's Jet are the lightest basketball shoes I've worn up till now. My suggestions? Get them with your eyes closed. You'll thank me later for sure.
Pros
Lighter than typical basketball shoes.
Suitable for professional level gameplay.
Ensures superior traction on ground.
Mid-top design with ankle collar cushioning.
Durable and sturdy enough.
Soft and supportive cushioning.
Comfy feel.
Cons
Not recommended for outdoor gameplay.
Little arch support.
3. Adidas Originals Pro Bounce – Lightest Adidas Basketball Shoes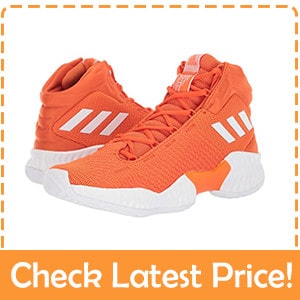 Boy oh boy! The sleek design, unique shape, and versatile features keep Adidas Pro Bounce in competition with other lightweight basketball shoes.
My first glance at the shoes was like, "Damn those will look beautiful when I'm playing basketball."
As it turned out, the shoes really were premium as almost all my friends asked me about them. (Not Flexing though. Haha!)
Anyways, starting with some major features, the best lightweight basketball shoes offer premium bounce cushioning.
The lightweight midsole adds to a superior and comfortable feel. Therefore, your feet will never get discomfort no matter how long you wear them.
On the other hand,
I liked the sleek upper construction. Keeping aside the mesh pores, Adidas Pro Bounce also features Forgefiber and TPU-coated fibers to maintain the lightweight design. These two options also maintain supreme balance and support.
Apart from that,
Breathability is well up to the mark. As I already mentioned above, the air mesh keeps air channels open thus keeping the feet as dry as possible. I wore them for around two to three hours and had some quick movements on the court without feeling any wetness.
Closing up, the shoes also feature a flexible and grooved rubber outsole for firm traction. Versatility is also ensured. However, I won't recommend you to try them on harsh surfaces.
Keep them for the indoor practice only.
Specifications
24 ounces net weight.
Air mesh upper.
TPU coated fibers.
Bounce cushioned midsole.
Original rubber outsole.
Mid-top design.
Pro Bounce offers enough support and comfort to help you reach new heights while playing basketball. Consider them if you want to try out the lightest adidas basketball shoes in 2021.
Pros
Stylish, sleek, and light in weight.
Bounce cushioning supports the feet.
Midsole absorbs impact after high jump.
Suitable for quick reflexes and footwork.
Durable synthetic material.
Enough breathability.
Cons
Poor customer response.
Brand might send different color than you ordered.
4. Under Armour Pre School Pursuit – Cheap Light Basketball Shoes
Pre School Pursuit are casual, comfortable, and light basketball shoes that could keep your feet feel premium for a long time.
The first impressions are rather smooth. As for the design, Under Armour has tried to keep the sneakers casual yet sporty at the same time.
So, yeah, you can wear them to college as well as to a basketball court without any worries.
For starters, Pre School Pursuit has a textile and synthetic construction for added stability and balance. On top of that, the toe area has visible perforations to keep your feet away from sweat.
Adding to that, the upper of the best lightweight basketball shoes feature molded maxprene material.
It ensures zonal restriction with resultantly helps the feet to remain comfortable enough for a long time.
Furthermore,
I, for one, am a big fan of Under Armour's lightweight yet responsive cushioning. Pre School Pursuit shoes use the dual density midsole to keep your feet comfy and in a natural position at the same time.
Last but not least, the single webbed lace system is quite intuitive and innovative. It locks the feet directly and keeps them in a minimal position while you make your movements inside the basketball court.
Specifications
Weighs 12.6 ounces.
Dual density midsole.
Textile and synthetic construction.
Molded maxprene upper.
Singular webbed lace system.
Under Armour Pre School Pursuit are the cheap light basketball shoes that you could try out if you are facing budget issues. However, make the decision instantly or you'll find them out of stock soon.
Pros
Could be used casually.
Lightweight yet comfortable basketball shoes.
Die-cut EVA sockliner offers underfoot cushioning.
Mid-top design supports the arch and heel area.
Multiple color varieties included.
Grooved rubber outsole.
Cons
Shoes start stinking with regular use.
Use silicone gel packets to remove smell.
5. Under Armour Speedform Miler Pro – Super Light Basketball Shoes
Need lightweight basketball shoe with increased durability? You might want to invest your money getting the latest Under Armour Speedform Miler Pro.
The Super Light basketball shoes combined with a sturdy construction are best suited for players who want to improve their court movements sufficiently.
Starting with some major features, the shoes, with one piece knit upper, adds to sheer comfort and support of the upper feet area.
More than that, breathability is there to keep the air circulation at an optimal level.
Moreover, the best light basketball shoes also feature an extended ankle collar to lock in the toe, arch, and heel area of the feet. You could expect a bootie like fit from the shoes as well.
On one hand, Under Armour uses the Micro G heel unit midsole to keep the feet as comfortable as possible. On the other hand, the responsive midsole offers a sudden thrust to help players jump higher than expected.
In a nutshell, the basketball sneakers suit players who play at Guard position. More than that, I'd also recommend them to the Centers as they've got a bulky look and could protect the feet from unwanted injuries. Herringbone rubber outsole works like icing on the cake to keep you away from slipping mishaps.
Specifications
Weighs 14 ounces.
Micro G charged midsole.
Die-cut EVA sockliner.
Extended ankle collar.
3D shank.
Herringbone rubber outsole.
Speedform Miler Pro from Under Armour offers versatility, comfort, light plus premium feel, and maximum control on a basketball court. These features are more than enough to call this footwear one of the best lightweight basketball shoes in 2021.
Pros
For Centers and Guards.
Improves footwork.
Suitable for indoor and outdoor courts.
Enhanced breathability with upper support.
Ensures maximum control and grip on floor.
Mid-top design protects arch and heel.
Cons
Seems a bit bulky. (Still lightweight enough.)
Not ideal for narrow feet.
6. Under Armour Curry 5 – Stephen Curry's Signature Lightweight Basketball Shoes
Stephen Curry is famously known for his unpredictable and aesthetically pleasing shooting capabilities.
And of course, he wears the latest Curry 5 basketball shoes for proper support and responsiveness.
One of the reasons he's so quick and agile is that Curry 5 supports his movement completely. The lightweight basketball shoes are a treat for those who love to cut past their opponents in two to three steps.
Breaking down the Curry 5 lightweight basketball shoes:
The shoes, first of all, come with a mid-top design to support the arch and heel area. More precisely, the textile and synthetic construction improves the lifespan of shoes and enhances the overall support and balance.
On the other hand, you'll love the EVA cushioning midsole as it offers a maximum response, comfort, support, and shock absorptive properties. It's the sole reason Curry prefers them for moving inside the court without feeling any discomfort.
Talking of the upper, it has the full knit construction. More specifically, it offers the feet to remain in a natural position. The lockdown lacing system is also developed to keep the feet adjusted at a natural 360° posture.
All in all, you'd also like the All Court Grip rubber outsole, which ensures quick movements and footwork without compromising on the feet's protection. The shoes, on the other hand, are versatile enough to be worn both indoors and outdoors.
Specifications
Weighs 12.2 ounces.
Flexible rubber outsole.
Lockdown lacking system.
Full knit upper construction.
EVA cushioned midsole.
Under Armour Curry 5 should be a priority for players who idealize the basketball legend, Stephen Curry. Get the shoes and unleash the beast inside you to cut through your opponents with a blink of an eye.
Pros
Latest Stephen Curry basketball shoes.
Ensures a 360° fit and feel.
Durable and sturdy enough.
All-court grip improves traction and control.
Cons
A bit expensive compared to other shoes.
Limited color options.
7. Adidas Men's Dame 4 – Best Lightweight Basketball Sneakers
Last but not least, we'll conclude the lightweight basketball shoe reviews with Adidas Men's Dame 4.
The basketball sneakers are lighter than traditional footwear and ensure a responsive and comfortable feel at the same time.
First off, the shoes have a 100% synthetic and textile upper to maintain durability. More specifically textile and synthetic also lower down the overall weight of the shoe.
Other than that, I liked the BOUNCE cushioned midsole of the lightest Adidas basketball shoes as it ensures immense response and comfort.
To top that, the midsole absorbs most of the impact to keep the feet away from unwanted shocks. Isn't that great?
Moving forward, Dame 4 also features a special mesh upper to improve overall air circulation. Breathable mesh pores keep the air circulate to prevent the feet from getting excessive sweat.
Besides, the shoes offer a tread patterned rubber outsole to offer maximum traction and grip, especially on slippery surfaces. In this context, you could use them on different surfaces without any hassle.
Long story short, the bootee construction with an adjustable and comfortable fit allows the shoes to help the feet stay in a natural position. Dame 4 with a secure fit are perfect for players who cannot maintain the tempo of their game frequently.
Specifications
Weighs 40 ounces.
Mesh upper.
Bounce cushioned midsole.
Tread pattern rubber outsole.
Multiple color varieties.
Bootee fit.
Men's Dame from adidas are an alternative you could try to improve your footwork and court movements. Get them before they run out of stock.
Pros
Ideal for aggressive basketball players.
Lightweight basketball shoes.
Durable enough.
Bounce midsole is comfy and responsive.
Midsole absorbs instant impact to prevent injury.
Cons
A bit expensive shoes.
Not recommended for wide feet.
How to Choose the Best Lightweight Basketball Shoes in 2021? A Must-Read Guide
I get the point that choosing a typical basketball sneaker is rather easier. I mean, you just have to consider the cushioning, outsole, and overall aesthetics of the sneaker.
However, there is a lot of ambiguity and confusion when it comes to purchasing lightweight basketball shoes.
Some of the questions that players ask revolves around the midsole, cushioning, breathability, and overall durability.
To answer them, I'm going to talk about some important aspects that you should never ignore while choosing lightweight basketball shoes in 2021.
Sit tight and give this buying guide a thorough read if you don't want to waste your money on something cheap and blunt.
Never Compromise on Support:
Be it a typical basketball sneaker or a lightweight shoe, support is something you should never compromise on.
In this aspect, make sure that the shoes you select offer support to the toe, arch, and heel area. Ankle support also works like icing on the cake.
What I suggest in this regard is to get High-Top or Mid-Top basketball sneakers. These two types offer premium support to the feet and keep them in a natural position.
Besides, the lacing systems also hold great importance. You must choose lightweight sneakers with feet locking mechanism or webbed lacing systems only.
This way, your feet will not only remain secure, but you'll be able to enjoy quick movements on the court as well.
Prioritize Durability:
The Super Light basketball shoes must be durable enough.
Why?
Well, for starters, the brands focus on keeping the weight as low as possible. So, they use lightweight material, which could not bear the harsh conditions of a basketball court sometimes.
That's why you should prioritize durability and sturdiness. Always choose sneakers with either textile or synthetic construction. Or, you could also invest in leather basketball sneakers.
Moreover, pay close attention to the padded areas. More precisely the connection of the outsole with the midsole should not be ignored. Check it thoroughly and make sure that it remains intact for a long time.
Brand consciousness will also help you. Shoes from Adidas and Under Armour have a higher chance of lasting longer in contrast to other shabby brands.
Improved Breathability:
Finally, breathability matters a lot when you specifically look out for the lightest basketball shoes.
Breathable sneakers keep optimal air circulation so that your feet don't get wet easily. In other words, breathable basketball shoes prevent excessive sweat on the inside.
In this aspect, pay attention to the upper construction. Choose shoes with a mesh upper. More specifically, go for the shoes that have visible perforations. This way, you could play with more focus and convenience.
More importantly, you won't get frustrated with the sweat even after a long workout routine.
Frequently Asked Questions
What is the lightest basketball shoe?
Weighing only 0.45 ounces, Adidas Performance Cloudfoam Illation is the lightest basketball shoe available on market. Featuring a leather construction, a perforated upper, cushioned midsole, and a flexible yet rugged rubber outsole, the shoes offer immense support and comfort to the feet.
What is the most comfortable basketball shoe?
For comfort, I recommend getting Under Armour Men's Jet basketball shoes. For starters, these shoes feature an EVA midsole, which ensures sheer comfort and support at the same time.
More than that, the mid-top design secures the ankle and heel area to improve the comfort level. So, I'd suggest the Men's Jet sneakers from Under Armour when it comes to the most comfortable basketball shoes.
What is the coolest basketball shoe?
If you crave comfort, lightweight shape, and coolness in a single basketball shoe, then there's nothing better than the adidas Originals Pro Bounce shoes.
With an aesthetic shape, the sneakers look beautiful on feet. Wear them to college or a basketball court and you'll certainly become the center of attention.
Bottom Line:
Playing with the best lightweight basketball shoes becomes an advantage for aggressive players. More precisely, these sneakers add to extra support and response and maintain a proper balance plus a natural posture of the feet.
With that, I've tried my best to cover the light basketball sneakers from every possible angle.
Now that everything is clear, I hope that you find your dream basketball sneaker by checking out the list I've mentioned above.
Or you could simply choose the Adidas Performance Cloudfoam Illation if you want to improve your comfort level, footwork, and reflexes while playing basketball.
You won't regret your decision and that's something I can guarantee.