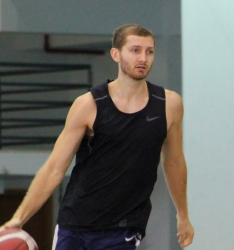 Latest posts by Adam Gotelli
(see all)
Stephen Curry, the all-time 3-point G.O.A.T, mentioned in a 2016 meeting with investors how he had very narrow feet and needed a shoe that fits like a glove. In fact, many of your favorite players have voiced the same concerns, from KD to Bron or Kyrie.
If you're a narrow-width baller in the market for upgrading your footwear, and you're searching for that "like a glove" fit, you're not alone; we're here to make the hunt just a little bit easier and help you find the basketball shoes that go above and beyond.
---
Quick Answer: The best basketball shoes for narrow feet of 2023 are "Nike LeBron 19 Low."
---
We're counting down our 5 best basketball shoes for narrow feet to bring you the most informed, thorough analysis to take into the sneaker shop or for your online shopping to find basketball shoes that are right for you.
The Lebron 19 Low basketball shoes lead our list at the 1 spot; will they hold up under pressure?
Let's find out.
Best Basketball Shoes For Narrow Feet – A Comparison Table
How We Reviewed
Invested 23 hours of research into the best products, that includes reading buyer feedback and reviews
46 pair of basketball shoes were considered, 5 of which made our best-of list
I personally tested our top picks, looking for performance, weight, and breathability
Consulted my LBA teammates in Potenza, Italy for product analyses and expert, in-game testing
Consulted a certified orthopedic surgeon and sports medicine physician for invaluable advice on support, stability, cushioning, and fit concerns
Best Basketball Shoes For Narrow Feet Reviews
Best overall
Size: M 7.5—15
Ankle: Low-Cut
Highlight: The 19's are the latest, most impressive evolution in basketball shoes designed to have you dominating from coast to coast of the court, just like the all-time scorer himself. Featuring a mobile ankle unit with pod-shaped cushioning, a secure inner sleeve, and Flywire closure fit, as well as a 360° Visible Air unit for a sustainable performance with impact protection and explosive energy return, the Lebron 19's are the perfect basketball shoes for narrow-footers.
The Nike Lebron 19 Lows are not just the best narrow-width basketball shoe topping our list but possibly one of the best basketball sneakers I've reviewed to date. Boasting some impressive specs, the Lows are an excellent shoe that will not only have you competing at the highest level but doing so in comfort and style.
Pros
360° Visible Air unit provides superior impact protection
Inner full-fit sleeve gives you added stability and security
Pod-shaped padding for a plushly cushioned fit along the upper and collar
Nike Flywire reliable, inner lockdown closure
Available in a variety of stylish designs no matter your team color
Cons
Lacking the ankle support you'd find in a mid or high-top
I've been using these narrow basketball shoes for 3 months and even though they took some break-in time, their comfort is impressive.
Responsive Protection
The Low's 360° Visible Air unit gives you full coverage with a charged energy return and sound impact protection. This system of pressurized gas makes the shoe cushioned with molded foam cutouts without making it too heavy and almost too impact-preventative.
A shoe that's overly cushioned can't properly balance the weight transfer and load management that's necessary for sustained high performance; this can make you more susceptible to injuries in not just your feet but also your knees, hips, and/or lower back.
The pod-shaped cushioning along the upper and collar responds in real-time to the dynamic motion you create to secure buckets.
Because each pod is independent of each other, they can conform to the shape of the wearer's foot and provide a more customized, tailored fit. This is a huge green flag for narrow-width ballers with differing accessibility needs looking for flexible coverage from the metatarsals to the ankle.
Lockdown Fit In Style
The Low's inner, full-fit sleeve ensures you'll be able to drive the lane, change routes, and accelerate/decelerate on a dime without interior slippage resulting in painful blisters or discomfort. Dig deep and get your numbers up when it counts without paying the physical toll afterward.
Add in the patented Nike Flywire's reliable, inner lockdown closure, and you have a fit that's as unshakable as it is comfortable.
The Lows are currently available in a number of sleek colorways like Blue Chill, Lilac, and Crimson Bliss. Turn heads as much as you break the ankles of your opponents; that's the power of the Lebron 19 Lows.
2nd Best Choice
Size: M 7.5—16
Ankle: Mid-Top
Highlight: Fashioned after the Slim reaper, the KD Trey 5 Xs feature heat-map style traction peppering the outsole and a smooth heel-to-toe transition for stand-out, incredible grip, and added power to each step.
The KD Trey 5 X's come in at our 2 spot. Our Premium Choice shoes will have you playing your game your way with a design that defines and supports an aspiring all-star performance.
Pros
Zoom Air unit makes the X's a springy, responsive shoe with energy return
Synthetic mesh upper materials for breathable comfort and cool, refreshing airflow
Added midfoot strap for a stable, lockdown fit
Smooth, sustainable heel-to-toe transition
Grippy, heat-map style; a great traction pattern for multi-directional coverage
Cons
Outsole is missing the durability that makes narrow-width shoes last season after season
I own an older generation of these sneakers – the Nike KD Trey VIII. The look is slightly improved as well as the performance. I find the latest evolution of the KD Trey bouncier and better cushioned.
Refreshingly Cool
The X's by KD just scream court contributions; you'll notice a supported performance in every notch on the stats sheet.
Whether you're looking for boards, making court-vision stretch passes, or taking traffic in high target areas, the X's make for a long-lasting, sustainable performance based on the refreshingly cool engineering they're designed to underpin.
The mesh upper creates dozens of pockets to allow cool air to flow through the basketball shoe and deliver a refreshing boost that eliminates excess moisture. With the mesh lining, the midfoot lockdown strap will keep your foot firmly in place without causing it to overheat.
Meanwhile, the Zoom Air unit will have you reaching new heights with a springy, responsive energy return. Get your numbers up and ball hard without overheating and thereby losing your stamina: that's what the Xs are all about.
Right Outside, T-T
Excuse the Drake pun: here, we're talking about traction and an effortless heel-to-toe transition.
The traction pattern gripping the X's outsole is a heat-map style design that's made to improve grip and stability during quick cuts, lateral movements, and the other sudden changes of direction common to the game.
This pattern is called a "heat map" because it resembles the visual representation of heat emanating from a source, with the highest concentration of traction elements (often hexagonal or circular) in areas where the foot experiences the most force and pressure.
For the heel-to-toe transition, the Xs provide a super smooth, curved balance between too soft and too firm, thanks in part to the Nike Renew tech. The softer flex with midfoot bending gives you a sole that's as flexible as you need to be when matching up with defenders that like to create fast-break chances.
For hoopers with a narrow foot, smooth heel-to-toe transitioning can also help prevent the foot from slipping forward or sideways within the shoe, something that players who require skinny shoes know all too well.
Last but not least, these are awesome shoes for casual wear.
Best Budget Choice
Size: M 7—10.5
Ankle: Mid-Top
Highlight: The Ashion has a sturdy, TPR midfoot with a geometric skid pattern and a fit that's both rigid and flexible, thanks to the breathable mesh upper; competing with the name-brand big guys, that's what Ashion stands for, and boy does it deliver.
If you're looking for narrow basketball sneakers that won't have you digging through the couch for pennies, the Ashion Men's Basketball Shoes are an excellent, budget-friendly option at a reasonable price.
Pros
Breathable mesh and textile upper design offer improved flexibility
Geometric traction pattern with anti-skid technology
Thermoplastic (TPR) adds extra support to the outsole and midfoot
Perfect for players with high arches; included arch support insole engineering
Lace-up, frenulum closure gives you a dependable, unshakeable fit every time
Cons
Limited sizing options
Lower durability as compared to known brands
After only a week playing in these basketball shoes, I concluded that Ashion deliver amazing overall performance at a fantastic price.
Just As Good As The Signature Shoes
The Ashions are right up there with NBA player signature shoes, hosting all the specs and features you'd expect to take your game up a notch.
The Ashion's upper mesh with textile lining is created for a breathable, fresh on-court performance. Add in the lace-up frenulum closure, and you're getting a reliable, unshakeable fit every time.
Frenulum in basketball shoes is a small, thin piece of material that connects the tongue of the shoe to the upper, near the throat line. Frenulum can be responsible for improved stability, and an enhanced lockdown feel.
Meanwhile, the geometric, anti-skid pattern along the outsole will have you draining step-back 3's and hitting put-back chances with confidence and without the potential skids and slips; the TPR design adds an extra layer of support around the outsole and extends to the midfoot.
High-Arch Hoopers
The Ashions are not just narrow basketball sneakers meant for skinnier feet; they're also a great shoe for hoopers with high arches; the included insole support is especially catered towards carrying the functioning of high-arch ball mechanics.
Basketball players with high arches need insole support in their shoes to help distribute pressure more evenly across the foot and provide additional cushioning for the shoe's support. High arches can cause a number of issues for athletes, including a tendency to supinate. The Ashion insole prevents this and keeps you balling at your best.
For more basketball shoes on a budget, check out my article on the top kicks under $150.
Best Traction
Size: M 7—16
Ankle: Low-Top
Highlight: The Flytrap 5's have optimal flexibility to keep you agile on the basketball court while supporting your natural movement habits via lace closure, multi-directional sole treads, and a forefoot Zoom Air unit.
The Nike Flytrap 5 top our list as the best, most accomplished traction pattern; I especially loved the fact that multi-directional threads respond efficiently with the dust and debris inherent to outdoor courts.
Pros
Lace closure and webbing straps for a premium, solid fit
Lightweight; hit your lay-ups without your shoes weighing you down
Mobile ankle unit for increased flexibility
Forefoot Zoom Air unit for explosive energy return
Multi-directional traction is ideal for outdoor play
Cons
Need more impact protection, especially if you're a big man
I've been owning these shoes for 5 months and their performance on both dusty indoor and outdoor courts is almost second-to-none.
Light As A Feather
With the lace closure and webbing straps solidly locking your foot into place, you'd maybe expect a tighter, more rigid feel without the flexibility: that's just not the case.
Not only do you have a secure lockdown fit, but you also have a mobile ankle unit that keeps your ankle free and flexible while driving the lane, making the shoe lightweight. Hit your lay-ups without your shoes weighing you down.
Lightweight shoes are responsible for giving players enhanced mobility, speed, agility, and a better court feel that's true to their hard-earned foot mechanics and unconscious processes. Lightweight shoes can also reduce fatigue during long practices and games, stretching to OT.
Energy Return
The forefoot Zoom Air unit is designed to provide responsive, low-profile cushioning in the forefoot area of the basketball shoe.
The Zoom Air unit is made up of tightly stretched tensile fibers that are filled with air. When compressed, the fibers release the air, which then rebounds back to its original shape. This creates a spring-like effect that helps propel you forward with each step.
This can help reduce the amount of shock and stress that your feet and legs may experience during play, which can ultimately prevent injuries and improve your game.
Best For Flat, Narrow Feet
Pros
Dual-zone traction offers you better cuts and easier separation chances
Comfy, cloudfoam midsole
Mesh upper with coated synthetic leather for improved durability and added protection preventing ankle injury
Ortholite sockliner regulates foot temperature with PU foam
Massage nubs along the insole help the feet recover
Cons
Cuff around the ankles runs a little tight
For hoopers with narrow, flat feet, you should be looking for a basketball shoe with stability features and an insole that cradles your foot and keeps it sustained amidst high pressure and high traffic: look no further than "Adidas Own The Game."
I own a pair of Adidas Own The Game and I often use them when playing professionally in Potenza, Italy. They are one of the most comfortable shoes I've ever stepped in, especially given the attractive price into consideration.
I also own the Adidas Own The Game 2.0 – the second edition, and often change them between games. Of both, the first edition is more suited for narrow feet.
Dual-Zone Traction
What I noticed when play-testing the Own The Games was just how much separation and the better cuts you can get with these narrow basketball shoes. This traction pattern is designed to provide traction in 2 different zones:
The Front Zone—a circular pattern of traction pods that are designed to provide traction for quick, multidirectional movements such as cuts, crossovers, and pivots
The Back Zone—a herringbone pattern that is designed to provide more linear traction for jumping and landing.
The circular traction pods on the front of the outsole are strategically placed in high-wear areas to provide durability and grip, while the herringbone pattern on the back provides additional, fantastic traction for jumping and landing.
Together, these two traction patterns are intended to give you the grip and support you need to perform at your best on the court. Sure enough, the traction will get better if you wipe your shoes from time to time.
All-Around Comfort & Protection
The Own The Games feature a comfortable, cloudfoam midsole connected to a mesh upper that's sourced from synthetic leather. You're getting your ankle and midfoot cradled protectively with optimized, durable materials.
Now let's talk about the insole.
The Ortholite sockliner is a high-tech insert that regulates foot temperature with PU foam for added comfort and the elimination of interior sweat as well as blisters, bruises, and general discomfort that can come from intense play.
Hoopers with narrow, flat feet should look to sockliners like the Adidas own the Games for enhanced moisture-wicking, added cushioning, and a greater court feel through custom fitting
What's more, the insole features small massage nubs that are intended to help your feet recover after a hard game in less time.
6 Crucial Features to Look For In Basketball Shoes for Narrow Feet
Now that we've tackled our in-depth product reviews based on the testing and research methodology we highlighted above, let's take a closer look at some of the considerations to think about when finding the best narrow basketball shoes for your narrow or flat feet. The same factors apply if you have plantar fasciitis as well.
Fit
The best shoes for narrower feet should fit snugly around the foot without being too tight or uncomfortable. Narrow shoes should be secure around the heel and midfoot, with enough room in the toe box to wiggle your toes comfortably.
It's important to note that a narrow-width shoe may feel tighter than a regular-width shoe, but it should not cause any pain or discomfort.
When trying on a narrow-width basketball shoe, make sure to lace it up and walk around in it to get a feel for the fit. If the shoe feels too tight or constricting, try a half a size up or consider a different brand or style that may be more accommodating to your foot shape.
Support
Playing basketball with narrow feet requires a good amount of support and stability. Since narrow feet tend to have less of a surface area to distribute weight and force, it's important to choose shoes that can compensate for this and prevent injuries.
For support, consider if your basketball shoe has shock absorption or heel and arch support. Consult the table below that shows which of the shoes on our list is most appropriate for shock absorption, heel support, or arch support.
| Shock Absorption Stand-Out | Heel Support Stand-Out | Arch Support Stand-Out |
| --- | --- | --- |
| Lebron 19 Low's with 360° Visible Air unit redistributes energy across the foot using foam cutouts and pressurized gas. | KD Trey 5 X's with smooth heel-to-toe transition thanks to a Nike renew tech and a curved outsole. | Ashions, designed with high-arch ballers in mind through specialized insole engineering. |
Big men also should carefully select shoes with good support.
Lace Up Closure
For narrow basketball shoes, a lace-up closure is essential in providing you the enhanced performance, long-lasting support, and increased durability necessary to secure win-after-win in the plus column:
A good lace up closure minimizes interior slippage due to excess space in the toe box or midfoot, making for quick, confident movement from either end of the hardwood
It also adds extra support to the surface of the heel and midfoot; an important factor if you have a narrow foot as you may have less surface area to distribute weight and mechanic force
Last but not least, lace up closure allows for better control and responsiveness of your basketball shoe, resulting in better footwork, speed, and agility.
When the shoe is closed via lace-up, there is less stress on the shoe's seams and materials, which can help prolong its life.
Check out the video below for some more tips on what a secure lockdown closure looks like and how best to tie your narrow-width basketball shoes.
Size
The best basketball shoes for narrow-width players have to be the appropriate size. An ill-fitting shoe will have you running the risk of excess pressure build-up through the toes, metatarsals, ankles, joints, and heel areas which can lead to some pretty nasty side effects.
Measure your foot according to standard foot sizing metrics; to adjust for the fit, a narrow shoe typically runs a 1/4 inch narrower than regular shoes and a whole 1/2 inch narrower than wide shoes for wide feet.
Cushioning
Cushioning provides shock absorption and impact protection when players perform the various movements expected of them on the hardwood.
Cushioning systems tend to be made up of materials like foam, air pockets, or gel, while being carefully placed in the sole of the shoe to provide maximum support and comfort.
Cushioning Stand-Out—Nike Flytrap 5's with springy, tensile cushioning designed to spring you forward with powerful propulsion in the most comfortable, supportive way.
Inversely, there's a fine line between shoes with cushioning and ball shoes with too much cushioning. The more cushioning a shoe is made up of, the greater potential damage to your joints it poses.
With that being said, avoid playing basketball in Converse, because they lack proper cushioning.
Insole
The right insole will give you just enough support, cushioning, and stability you need to reduce the risk of injury and have you playing basketball comfortably while also improving your agility, speed, and balance.
Insole Stand-Out—Adidas Own the Games with high-tech, temperature-regulating Ortholite and self-massaging insoles made for optimal recovery and plush gameplay.
How Are Narrow-Width Shoes Different From Regular Basketball Shoes?
Here's how to recognize basketball sneakers for narrow feet:
Narrower Last: Refers to the mold that the shoe is built around. Narrow-width shoes are built on a narrower last than regular basketball shoes, which means that the basketball shoe is designed to fit narrow.
Smaller Toe Box: Typically narrower and more of a snug fit than that of a regular basketball shoe. Smaller toe boxes can help prevent the foot from sliding around inside the shoe and improve overall stability when in-game.
Tighter Fit: Provides a tighter and more secure fit around the foot. Tight fits help maximize your overall control and court feel with factors like flexibility, breathable materials, lockdown, TPU closures, and heel support.
Narrow-Feet Basketball Shoes Vs. Everybody
Currently, 5 separate post-graduate studies across the world (from the U.S. all the way to Japan) have cited that ill-fitting shoes worn by study participants had between 84%-91% total recognition in general foot pain and a decreased quality of life.
If you have narrow feet, finding that Goldilocks, just-right fit is imperative, not just for playing basketball but also for your overall health and well-being.
Why It Serves Narrow Width Hoopers
Narrow Fit
Narrow width or narrow last technology ensures a snug fit (but not too snug) around the foot, meaning you're able to perform and the regular mechanics of your foot are accessible during play
Secure Lacing System
Locks the foot in place; crucial for narrow-width hoopers who may be running shoes too wide or not fitting true to size
Cushioning Support
Alleviates discomfort from locked-in feet or a shoe that cause interior slippage, a side effect narrow feet ballers know all too well
Midfoot
Keep an eye out for webbing straps; adds a protective layer of security to a skinny fit
Ankle Support
Hoopers with narrow feet tend to have slimmer, less bulky ankles, which in turn can leave them more susceptible to ankle injuries; keep an eye out for mid-high tops [low-tops should only be considered based on your playing style (are you a Kyrie or a Giannis?)]
Flexibility
A shoe that's too stiff can cause discomfort for narrow feet; look for shoes with some flexibility in the sole and a flex-give system.
How Do I Know If I Have Narrow Feet?
To find out if you need to give narrow shoes a try, here are some tell-tale signs:
If your foot fits the length of your shoe but has ample space on the sides of the footbed
You have high arches
Lack of stability during lateral movements
You regularly find bruises along your feet and around the ankle joint
You've measured your feet according to standard foot sizing
FAQ
What Are The Best Basketball Shoes For Narrow Feet?
The best basketball shoe for narrow feet players is the Lebron 19 Lows. These performance shoes are indicative of, and encourage, Lebron-inspired play, with a mobile ankle unit and a pod-shaped cushion setup for dominating the paint with dexterity, a secure Flywire closure for better lateral route changes, and a 360° Visible Air unit for a sustainable performance with impact protection and propulsive, energy absorbing cuts. 
What Brand Of Shoes Are Best For Narrow Feet?
The best brand of shoes designed for narrow feet is Nike. Nike shoes, like the Lebron 19 Lows support narrow feet with advanced cushioning systems and technology like Flywire lace-up closing, where your shoe molds to the shape of your individual foot over time, offering an incredible, custom design to match the needs of each hooper.  
Are Kyrie Shoes Narrow?
Yes, Kyrie shoes are narrow. The Nike Kyrie shoe line is designed in collaboration with Kyrie Irving, who also has a bit of a narrow foot himself; the shoes are made with a slimmer design to provide a snug fit, especially during lateral route switches. A Kyrie shoe features a secure lacing system that helps keep the foot in place for high-flying maneuvers to the rim. 
Are Basketball Shoes Supposed To Be Narrow?
Basketball shoes aren't necessarily supposed to be narrow because every player possesses different foot shapes, sizes, and host their own accessibility needs. Some players with narrow feet may find that a shoe with a slimmer design or narrow sizing options provide a better fit, but the most important factor is that the shoes fit properly and support your foot during intense, rigorous play.
Should Basketball Shoes Be Tight On Your Feet?
Basketball shoes should not be tight on your feet because they can restrict blood flow and cause discomfort, pain, and even injury. A shoe that's are too tight can also affect your balance, mobility, and overall performance on the court. It's important to find shoes that fit comfortably and provide adequate support without being too tight or restrictive.
What Are The Best Women's Basketball Shoes For Narrow Feet?
The best women's basketball shoes for narrow feet are the Nike Lebron 19 Lows, considering that they're a unisex design. With features like the inner full-fit sleeve making for enhanced stability and security for narrow footer's during even the toughest of match-ups, the 19 Low's are the perfect shoe for narrow-width players regardless of gender.
Are Nike Shoes Good For Narrow Feet?
Nike basketball shoes are good for narrow feet because they offer a range of sizes, including narrow and slim options. Nike basketball shoes—when it comes to brand reputation—use materials that are flexible and adapt to the shape of your foot, which can reduce the amount of space between the shoe and the actual foot for a more snug, comfortable fit.