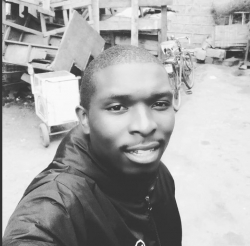 Latest posts by Nelson Nells
(see all)
Bear it, "Breaking in new pair of basketball shoes is really a headache, especially when you have to play in a tournament in few days."
The question that comes to mind at that time is that, "How to break in basketball shoes within few days?"
The answer is simple. Your basketball sneakers could break in a few days or the footwear will take more time than expected.
Some of the reasons these shoes take a longer time include choosing the wrong size, preferring style over comfort, and investing in low-tier brands.
Well, cutting right to the chase, I've got some tricks and techniques up my sleeves on breaking in new basketball shoes within few days.
For those who don't know, I've been playing basketball since 2010 and I know my way around trying and experimenting on different footwear options.
This is Lucas, and today we'll explore different ways to make the basketball shoes break in, without any hassle.
Let's have a look:
How to Break In Basketball Shoes – 10 Personal Techniques
Some of the techniques that I've been using to break in the new basketball cleats shoes are as follows:
Purchasing in Advance:
That's important and works quite well.
What I do is that whenever I've got a tournament to play in, I simply make a purchase two to three weeks before I've to participate in it.
For instance, there's a tournament on 20th May 2021 and I know that I have to play in it. So, I purchased my footwear for this tournament on 8th May respectively.
This gave me enough time to try them on and make them soft, comfortable, and compatible with my feet.
That's what you should try as well. Try purchasing at least 2 weeks before the main event and you'll not have any issues while breaking in the new basketball sneakers.
Is the main event only a few days away?
Don't worry, hop on to some of the tips that I've mentioned below:
Wearing Shoes with Thick Socks:
It's another best way to break in your outdoor basketball Sneakers.
Whenever you purchase the new pair, try them on with a thick pair of socks and keep the shoes on for at least 10 minutes.
Thick socks could do wonders while breaking in basketball shoes. They usually prevent the sneakers from getting way too tight, hence, making sure that you can wear them with comfort and ease.
In addition, make sure that you do normal walking around your home. You can simply finish some house chores or do some tasks while wearing the shoes.
It will surely make the shoes comfy enough as you'll be able to prepare yourself for the next basketball tournament.
Increasing the Time:
Apart from wearing footwear with thick socks, you could try increasing the time you've worn the shoes.
Earlier, I said that keep the shoes on for 10 minutes. With that in mind, you should add another 10 minutes to your sneaker wearing routine.
This technique will not only make the shoes break-in, but you'll also be able to get yourself adjusted with them.
The routine that I follow to break in the shoes are as follows:
Day 1: Wear for 10 minutes while doing the chores.
Day 2: Wear for 20 minutes while finishing some other tasks as well.
Day 3: Wear for 40 minutes and perform some light basketball drills.
It will take you no more than 3 days to break in the b-ball sneakers no matter if they are high-top, mid-top, or low-top.
Light Jogging Works Like a Charm:
The only way you could make your feet accustomed to a new pair of sneakers is to use them as much as you could in a normal routine.
If that doesn't work out well, then there's one other way, i.e., to jog in them lightly.
Wear your new sneakers and start light jogging for at least 10 to 20 minutes every day.
If you are way too conscious about the pair getting dirt and all, then you could opt for indoor cardio sessions too.
The main goal is to wear them as much as you could. Jogging can easily loosen the tight shoes and will make your feet compatible with them within few days.
So, apply it if you don't find the above-mentioned techniques quite helpful.
Trying a Peeled Potato:
Sounds absurd at first, but it does work especially with the new shoes.
Try keeping a peeled potato inside each shoe and let the shoes rest for at least 12 or 24 hours.
Wear the sneakers in the morning and you'll feel that they've gotten soft enough. Along with that, a peeled potato will also remove odor from the basketball shoes making them ready to be worn.
How to Stretch Basketball Shoes?
The next question related to breaking in the basketball sneakers requires some serious work.
Some of the tips in this regard are as follows:
Wearing Your Shoes 2 Hours a Day:
Right when you are done with applying the above-mentioned tips, you should start thinking about stretching the shoes as per your preferences.
One of the best ways involves wearing sneakers for at least 2 hours a day.
You could wear them to the office, do some home chores, or finish up the pending tasks while wearing the sneakers on.
Just make sure that you keep them on for at least 2 hours.
Performing Some Aggressive Basketball Drills:
Got a portable basketball hoop at home? If you've got one then I've some tips for you.
Take your outdoor basketball with you and head towards the hoop. Start with some regular movements.
Increase the intensity of movements while you try to control the ball.
Throw some random 3-points after that from different positions.
Finally, opt for dunk shots or slams, especially if you own a dunking basketball hoop.
Practice all these basketball drills and your shoes will get stretched in a few days for sure.
Wear the Shoes to Real Team Practice:
When done with the 2 hour routine along with some home basketball drills, wear them to real team practice.
If you've got Dusty basketball Sneakers, then start practicing in them on outdoor courts either with your teammates or your friends.
Similarly, you should head towards the indoor court if you've got to stretch the indoor basketball shoes.
Team practice will not only help your feet get compatible with the shoes, but you'll also feel more comfy and balanced enough before going to the main event.
Using Shoe Stretcher Spray:
Although I don't endorse this technique as it could damage the quality of shoes, it's one of the ways you could stretch the basketball shoes urgently.
Purchase shoe stretcher spray and use it on the new pair of basketball shoes you've got.
The sneakers will get stretched right after absorbing the spray.
How to Avoid Pain and Blisters While Breaking in the Basketball Shoes?
Some tips in this regard are as follows:
Always Use Socks:
Thick pair of socks will keep your feet away from getting blisters.
Along with that, you'd also feel more comfortable in a new pair.
You can try thin socks when the shoes have become soft enough. But I'll strictly recommend going for the thick socks with a new pair.
Never Try These Things on Your New Basketball Shoes:
Some of the so-called tips that you should never try on your new sneakers are as follows:
Hitting Them Up with Hammer:
I still remember destroying one of my Lebrons in a failed attempt to break them while using a hammer.
Using this technique will completely distort the shape, cushioning, and overall design of the sneakers.
Then you'll start regretting just like me. I even cried for a moment as this was an investment that I did with my pocket money.
So, avoid this hammer hitting thing at all costs.
Avoid Pouring Alcohol on Shoes:
Don't pour alcohol on your shoes as it will not only fade the color of your shoes but will leave marks on them as well.
Avoid Getting Bigger Size:
Don't get too indulged into thinking that if I purchase the shoes with bigger size, they'll break in sooner.
This doesn't work like that homie. Get the size that fits your feet perfectly and try all the methods I've shared above to break the basketball sneakers naturally.
To Conclude:
Breaking in basketball shoes requires time, effort, and focus.
Better purchase your shoes two weeks before the main tournament and give all your time to the shoes so that they'll get ready for the event.
Furthermore, I've discussed each and everything as on how to break in basketball shoes or how to stretch basketball shoes within a two-week time frame.
Try these techniques and you'll be able to make your feet compatible with the new shoes sooner than later.