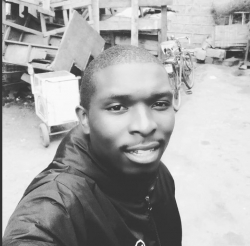 Latest posts by Nelson Nells
(see all)
Anyone who follows the NBA knows how volatile things have been over the past few weeks. Rising cases of the Omicron variant of COVID-19 have sent dozens of starting players to the health and safety protocols list.
Teams have been announcing players out of action right up to the opening tip off, which has certainly caused some major upsets around the league.
Now, with the biggest day of the regular season just days away, the NBA and commissioner Adam Silver are adamant about not shutting the league down again this year.
In fact, Silver has made an unprecedented rule change allowing teams to sign additional players to 10-day contracts in order to have enough players to start a game.
While there have been some postponements, games have mostly gone ahead albeit with patchwork lineups. With that being said, let's take a preview of the five-game Christmas Day schedule with the information we know as of now.
Atlanta Hawks @ New York Knicks
The day kicks off with two Eastern Conference teams that are on the outside looking in when it comes to the playoff picture.
Both the Knicks and the Hawks were projected to be playoff teams this year, but neither has performed up to expectations.
On Wednesday, Atlanta lost starters Trae Young, Kevin Huerter, and Clint Capela to health and safety protocols, resulting in a 104-98 loss to the Orlando Magic.
Christmas Day will be the Hawks' third game in four nights, which should have a major effect on the short-handed squad.
The Knicks have been mired in the ongoing saga between point guard Kemba Walker and head coach Tom Thibodeau.
Walker was recently taken out of the starting lineup due to defensive inefficiencies, and the point guard position has been a revolving door of names including Alec Burks, the now-injured Derrick Rose, and Immanuel Quickley.
With that being said, it's difficult to know if Trae Young and Capela will be back for Saturday, so the Knicks should be able to pick up the win at home against the Hawks.
Boston Celtics @ Milwaukee Bucks
The big question mark in this game is if reigning MVP Giannis Antetokounmpo will be back from the health and safety list.
Giannis last played against the Celtics in a 117-103 loss in Boston.
The Bucks have gone 2-2 in the four games that Giannis has been out, and currently sit third in the Eastern Conference behind Chicago and Brooklyn.
Milwaukee is also missing Bobby Portis, Grayson Allen, and the returning Donte DiVincenzo to health and safety protocols.
The team has been flexing its depth as Jrue Holiday and Khris Middleton have been able to hold the fort in Giannis' absence.
The Celtics took care of business against a short-handed Cleveland team, but still sit in eighth place in a competitive Eastern Conference.
The Celtics have been surrounded by trade rumors as well, with star forward Jaylen Brown's name popping up. Boston has mostly been able to avoid COVID-19 issues with only Al Horford and Grant Williams as rotation players on the list.
This game should be fairly close but again, like with most NBA games as of late, it hinges on who plays. If Giannis is in, the Bucks should exact their revenge on the Celtics to avenge the loss from earlier this month.
Golden State Warriors @ Phoenix Suns
The marquee matchup of the day goes to the Golden State and Phoenix game which tips off at 5:00 pm EST.
The two teams sit atop the overall NBA standings with the two best records in the league at 25-5 and 25-6 respectively.
Golden State is fresh off a road trip where Steph Curry broke the all-time three-point record at Madison Square Garden, so the team should feel a huge weight lifted off their shoulders.
The Warriors have had their fair share of COVID issues with Andrew Wiggins, Damion Lee, and Jordan Poole all out of the lineup.
Wiggins and Poole have been the best scorers on the team after Curry, and Golden State will certainly need that help against a high-flying Phoenix team.
The Suns have been lucky so far in terms of avoiding COVID cases. Phoenix has picked up right where they left off last season after losing to the Bucks in the NBA Finals.
With Deandre Ayton and Devin Booker back in the lineup, Phoenix finds themselves at full strength. The two teams have split their two meetings so far this year, with the home team winning in both games.
Elite defender Mikal Bridges will likely be tasked with shutting down Curry once again, after limiting the star point guard to 13 and 23 points in the two games earlier this season.
This is well below Curry's average of 27 points per game, so if Wiggins and Poole are still out, then Phoenix should cruise to a victory in the desert.
Brooklyn Nets @ Los Angeles Lakers
Brooklyn will be looking to get James Harden back in the lineup on Christmas after the star guard has missed the past few games.
In fact, Brooklyn has had their COVID cases so bad that the past three games have been postponed leading up to Christmas Day.
This also means Brooklyn will be well rested and taking on a short-handed Lakers team that has lost three straight games to Minnesota, Chicago, and Phoenix.
The Lakers have been an enigma this season. Some thought that the addition of Russell Westbrook would help alleviate the ball handling responsibilities for an aging Lebron James.
To an extent it has, but the rest of the team has been unable to piece together wins. Now, Anthony Davis is out for a month with a sprained MCL in his knee, and the Lakers are suddenly looking like the playoffs are far from a guarantee.
If Harden is back, the Nets should roll to a victory here but if he remains out, then the Lakers could surprise in front of their home fans.
Dallas Mavericks @ Utah Jazz
Dallas sneaks into a Christmas Day game as the NBA looks to showcase Luka Doncic. But on Wednesday, Doncic entered the health and safety protocols and now his availability for Saturday looks to be in jeopardy.
Dallas is also without Maxi Kleber, Reggie Bullock, Tim Hardaway Jr., Josh Green, and Trey Burke due to COVID-19. Kristaps Porzingis is also questionable with a toe injury that kept him out of the most recent game against Minnesota.
If all of those players are still out on Saturday, this should be a cakewalk for Utah. The Jazz have continued their strong regular season play this year, but have faltered a bit lately with outright losses at home to both Washington and San Antonio.
Utah, a team that has historically been known for their defense, is ranked first in the league in FG%, true shooting percentage, effective FG%, three-point field goals made, and rebounding.
When you lead the league in these metrics, chances are you are doing pretty well. Even with a fully healthy Dallas lineup, Utah should be able to dominate the glass and win this game fairly easily.