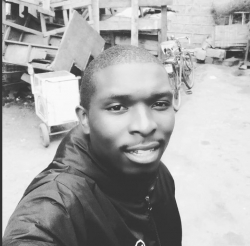 Latest posts by Nelson Nells
(see all)
Basketball shorts are getting shorter and small. Small and tight shorts are the new trend in basketball nowadays. For a long period, longer shorts were the fad.
However, things have changed and people are nowadays wearing small and tight shorts that fit great.
People wearing smaller basketball shorts is a theory started by Michael Jordan. He requested for small and looser shorts so that he would bend and grab the hems when tired.
Nowadays, it's a trend to wear small shorts.
But the important question is how to make basketball shorts smaller? You can make basketball shorts smaller by taking in the crotch area and using a side beam and a side opener. Make areas to sew with pins to ensure a correct fit.
It is normal to make shorts small since finding perfectly fitting basketball shorts is not easy. Shorts should feel comfortably snug when sewn and this is one of the many exciting DIY projects to do.
Do Shorts Feel Comfortably Snug When Small?
Do shorts feel comfortable when small and slimmer? Shorts used to be short. However, this changed with a style of baggy and large shorts.
The trend is again changing in basketball, with most basketball players rolling their short's waistbands. In the past, you would not see a drawstring on basketball shorts, since it was concealed by the inner waistband. That was how players wore their clothes when playing basketball.
However, the trend is changing, and more players are opting for smaller shorts without pockets and a great fit. Some players say they get into a game mode when they flip the waistband over.
Generally, what matters most for players is being comfortable and confident. Shorter shorts are more about performance in basketball than fashion.
In the 1920s, players wore padded pants that went past the knee. This changed in the 60s when players wore 3-inch seam shorts. However, the shorts left little room for movement.
Then came the Fab Five that wore longer shorts in the 90s. The 20th century saw a return of smaller shorts, with several star players wearing them.
Some of the players that rock in smaller shorts include LeBron James, John Collins, Russel Westbrook, Tyler Herro, Kelly Oubre Jr, Jaylen Brown, among others.
How Can I Make My Basketball Shorts Tighter?
Method 1 – Sew The Crotch Area
Taking in the crotch area is one of the easiest ways to make a short small. Sewing the crotch area is a simple method that any beginner can do.
Here are steps to follow when taking up the crotch:
First, you need to wash and dry the shorts. Washing the shorts before any alteration ensures they don't shrink. Once dry, iron them to clear any visible creases.
Put the shorts on a flat surface and turn them inside out. Iron them again on the inside. Take a small crotch area and align it in a straight line.
The small area you take in is what you need to stitch to make your shorts slimmer. First, you need to stitch up the area by hand before perfecting it with a sewing machine.
You don't have to guess where to sew. If you're starting, apply pins on the crotch area to know the exact area to sew. However, expert tailors can do it perfectly without applying any pins. You'll crack it, too, with enough practice.
Next, sew the shorts using a machine around the pins. Remove one pin after another as you sew. Once you're sewed, make sure you try your pair of shorts and see how they fit.
The fit should be snug and comfortable. If the fit feels wrong, remove the thread and repeat the process until you get a more permanent solution. You don't want to be adjusting shorts when playing.
Once you crack it and get the right fit, go ahead and do the final touches. Use a machine and a strong thread that matches your short colors to sew the crotch areas permanently.
This method is quite easy and one of the best ways to readjust a pair of shorts. Moreover, you don't need a lot of things. With a needle, an iron, pins, and a thread, you can easily do it at home.
Method 2 – Using a side seam and a seam opener
Using a side seam is another excellent way to make your shorts smaller. It is a more difficult DIY project, but one with excellent results.
You will need a sewing machine, a pair of fabric scissors, seam rippers, and hybrid threads. While the method is slightly complicated, it's fairly easy to perform once you master it.
Soon, you'll be able to fit any oversized shorts and play basketball in style. Here are steps to follow:
First, take out the side seams of your shorts using a seam ripper. With the sides off, put on your pair of shorts. Apply one pin after another until the shorts fit perfectly. Apply pins on every short you want to adjust and ensure the fit is correct.
If your shorts don't have a fitting elastic waistband, you might consider taking it in too. Rip the bottom edge of the waistband. You'll bunch it in later. This ensures the waist of the shorts is also small.
Any alteration made should look and feel natural. Choose a string that matches the short garment or material. You can use a spool made of cotton, polyester, or a combination of the two.
Next, you need to sew the new seams in a straight line. Get a seam guide and sew the new seams using a machine. Make sure you remove the pins as you sew along to ensure the new seams hold in place.
Repeat the process for both legs. If there is a loose belt loop, then sew it back too! You may have a one loop or two loops design. You can now try your new shorts and see if the fit is right.
Larger shorts are great and look cool. However, when playing basketball, they are not the best and can get in your way. The two methods can easily make oversized shorts small.
The second method is a little advanced but brings in those little details. You can see noticeable changes in the second method.
You can watch the video below on how to make shorts smaller.
How To Use A Seam Ripper Correctly
Most DIY projects in tailoring need a seam ripper. A ripper helps one take out seams. This way, you can easily take in or let out your clothes. It is important to learn how to use it correctly and fast.
First, you need to buy the right size seam ripper depending on the pants you want to fix. Consider large rippers with a good ergonomic grip. This allows for safe and secure handling when taking out seams.
When taking out seams, flip your shorts inside out. Make sure the center seam is facing you. Place the pointy end of the ripper in the threads and tug them out. This will undo any seam right away.
Removing the first threads is crucial as the rest come out easily. Next, stick the ballpoint end of the ripper and pull it, applying some force. In a matter of seconds, all threads in the seam will come out.
How Do You Hem Shorts On A Sewing Machine?
To make basketball shorts small, you need to know how to hem shorts on a sewing machine. First, you need to have basic tools.
These include a sewing machine, iron, ironing board, matching thread, hand sewing needles, and sewing tools.
Start by measuring the inseam. If you're hemming a trouser, the type of shoes to wear with the trouser determines the ideal length of the pants.
Next, remove the original hem using a seam ripper. Unfold it and iron it to clear creases. Turn the shorts inside out and measure the inseam length with a one-inch seam allowance.
Use scissors and trim off the excess fabrics. Measure and fold the edges before pressing down with an iron. You can now sew the edges.
With the machine set at medium stitch, a seam ¼-inch from the top of the hem and go all the way around.
Repeat the process for both legs before turning the shorts inside out and pressing the hem on both legs.
Choosing The Best Thread For The Sewing Project
When taking in your basketball shorts, you'll need a special thread that matches the color and material of the shorts. Polyester threads are among the best for any sewing project.
However, color selection is also critical as you don't want a mismatch in your shorts. You need a color closest to the original seams of your shorts and pockets.
The same applies when choosing a crotch fit. You need a thread that will match the color of the crotch area. Make sure you consider thread colors that are difficult to discern in the waistband.