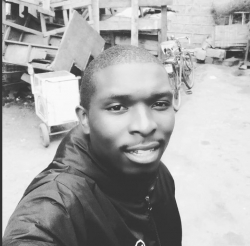 Latest posts by Nelson Nells
(see all)
Could you believe finding a pair of good cheap basketball shoes under 40 dollars in 2021?
Obviously not!
But this is where you could trust none other than Nelson and our team.
With my experience, research, and too much time spent on finding the best sneakers on the market, I have compiled the top 4 Bball shoes that will cost you less than 40 bucks.
Yeah, you heard that right!
Let us get started with good men's basketball shoes under 40 as follows:
Good Cheap Basketball Shoes Under 40 Dollars [4 Top-Picks]
Here's a quick comparison chart of the 4 Top-Picks that can be bought for under 40$.
What to Expect from a Good Cheap Basketball Sneaker Under 40 Dollars?
For starters, I want you all to know that these cheap Bball shoes will not last longer than you could expect.
Moreover, the midsole cushioning is bang average as the manufacturers focus on cutting the costs from every angle possible.
From a traction perspective, you will get sneakers with a strong grip on outdoor surfaces. However, I do not think, they will work out well for indoor surfaces.
Regardless of some minor disadvantages, you could always rely on these sneakers, especially for Bball workouts and practice drills.
With that being said, let's get into reviewing the options I've found worthy of discussion:
Best Cheap Basketball Shoes Under 40 [Reviewed]
1. Socviis Men's Fashion Sneaker â" Best Shoes Under 40 Dollars for Basketball
A brand that I did not know about before, i.e., Socviis has impressed me a lot when I tested out their shoes for the first time. Comfortable, lightweight, and durable are three words to describe this men's fashion sneaker.
Moreover, the design is quite appealing and that's one of the reasons basketball players should consider this Bball shoe.
Getting started with some major qualities;
The shoes come with a lightweight mesh upper!
Mesh upper means superior air ventilation and that is what I loved about Socviis Men's sneakers. On top of that, the combination of synthetic material ensures a snug and secure fit with proper stability.
Air Unit Cushioned Midsole Absorbs Impact
Along with absorbing impact, it could also reduce the shocks that athletes could get after long vertical jumps. The midsole being soft and lightweight enough keeps the feet quite comfortable.
A rubber outsole with a unique traction pattern for grip!
As I said earlier, it works like a charm on rough outdoor surfaces. However, I tried them on in an indoor court and they did not provide me enough support.
Flexibility and Lightweight Design Offers Value for the Money!
I know the shoes will cost you somewhere around 40 bucks only. But I gotta admit, the qualities they offer in this price tag are way above what I expected.
Specifications
Mesh and synthetic upper.
Air Unit midsole cushioning.
Rubber outsole.
Stitched overlays.
Low-top design.
Guess what, you could only get a handful of qualities from a sneaker that costs less than 40 bucks. Same is the case with Socviis fashion sneaker as it ensures comfort and sturdiness with some minor tweaks.
Pros
Most affordable basketball shoes under $40.
Air unit cushioning absorbs impact and shock.
PU rubber sole ensures flexibility.
Mesh overlay allows air ventilation.
Synthetic construction maintains durability.
Versatile and multifunctional use.
Cons
Not recommended for indoor use.
Becomes smelly after few uses.
2. Beita High Upper " Best Men's Basketball Shoes Under 40
Now, this is what I call Something Serious from Beita.
I mean in such a low price tag, this manufacturer has managed to produce a top-notch sneaker that could work like a charm both indoors and outdoors.
Beita High Upper features an aesthetic design and there's no denying that fact.
Other qualities such as an anti-slip outsole, a comfy midsole, and rugged overall construction make it one of the best cheap basketball shoes online.
For starters;
The breathable textile upper with a molded heel makes everything balanced!
A snug and secure fit is what you could expect from these sneakers. Throughout the testing phase, I didn't feel that the shoes are slippery or causing any problem to my feet.
Foamy midsole counts for more comfort and convenience!
Playing basketball in Beita High Upper seems like a perfect idea as these sneakers can secure your feet like no other shoe. The foamy midsole could absorb shock and keep the feet fatigue-free for a long time.
Rubber Damping Outsole with Net Shaped Pattern!
Increases the grip to an extent that you could wear Beita High Upper to an indoor court easily. The manufacturer also claims that the outsole is resistant to wear and tear, and can reduce slipping problems as well.
All in all, a perfect basketball shoe to consider at an affordable rate!
You will not find anything better than Beita High Upper in a $40 budget and that's what I guarantee. The shoes have proven their worth several times and I prefer them over other options quite often these days.
Specifications
Rubber damping outsole.
Textile upper.
High-top design.
Foamy midsole.
Net shaped traction pattern.
Beita High Upper is what I call the State of the Art sneakers. . Considering its price tag, I have to say, it is one of the best cheap basketball shoes Amazon is providing right now.
Pros
High-top design protects the ankle muscles.
Rugged textile and synthetic construction.
Breathable textile overlay on upper.
Snug and secure fit via molded heel shield.
Rubber damping outsole for immense grip.
Suitable for outdoor and indoor use.
Cons
Not suitable for narrow feet.
Some sizes aren't available.
3. Mevlzz Men's Basketball Sneakers " Best for Basketball Drills and Workouts
Next up on our list is another sneaker that you will get interested in. The Mevlzz Men's basketball shoes have got the spotlight recently as they offer a comfortable playing experience.
Although I did not like the design of the sneakers much, I was impressed with how relaxed they felt on my feet.
I've been wearing them frequently for drills and workouts and they have not disappointed me yet.
The major features include;
Air Unit Heel and Air Cushion Sole for Immense Comfort!
Both these entities combined in the midsole offer superior performance and could help the athletes enjoy their game for a long time.
Synthetic mesh upper counts for impeccable breathability!
In addition to that, the mesh upper also offers a snug and secure fit, thus making sure that your feet will remain in same posture without any hurdle.
Rubber outsole with multidirectional traction!
Increases the grip, but not as much as the Beita High Upper we discussed above. The good cheap basketball shoes under 40 dollars are suitable for outdoor use only.
Specifications
Synthetic and mesh upper.
Air Unit Heel with Air Cushion sole.
Rubber outsole.
Multidirectional traction pattern.
Mevlzz low-top basketball sneakers offer a versatile playing experience as you can wear them for walking, to the gym, and for running as well. Check them out before it's too late.
Pros
Versatile basketball shoes.
Could be used casually.
Air Unit Heel keeps the toe and arches comfy enough.
Air Cushion sole for absorbing impact and shock.
Rugged synthetic construction.
Lightweight and affordable.
Cons
Poor customer support.
Might run narrow on wide feet.
4. Fila Men's Bank Basketball Shoe " With EVA Midsole
Wrapping up the review section with one other good cheap basketball shoe that might interest you.
The Men's Bank from Fila ensures durability, longevity, and comfort at an extremely affordable rate.
The design and shape are somewhat average, but that's what you can get with only 40 bucks in your hands.
Some qualities include:
EVA midsole cushioning for lightweight comfort and relief!
EVA midsole being installed in the shoes ensure due comfort and relaxation to the feet. It allows the players to feel relaxed while they make quick movements inside the court.
The 100% leather construction maintains durability!
You could expect Fila Men's Bank basketball shoes to work for a long time without any wear and tear, thanks to their 100% leather construction.
However, your feet might become sweaty instantly as the sneakers do not possess any proper ventilation channel.
Rubber outsole for superb grippy performance!
Ensures strong traction on different surfaces. The uniquely grooved pattern allows the athletes to improve their footwork skills and play without facing any injury.
Specifications
EVA midsole.
100% leather construction.
Mid cut leather upper.
Rubber outsole.
Fila Men's Bank is worthy of a shot in case you've got only 40 bucks to spend on a basketball shoe.
Pros
Sturdy basketball shoes under 40 dollars.
Perfect for long-term use.
Multifunctional job.
Helps athletes play the game with a strong grip.
Comfortable from inside.
Cons
No proper breathability channel.
Bulkier than the models we have discussed above.
Out of all 4 sneakers that I have discussed up till now, I think that Beita High Upper is the best of them.
The sneakers feature a secure and snug fit with an aesthetic shape and proper midsole cushioning.
In addition, the anti-slip rubber outsole is just perfect for athletes who want to challenge their opponents on an indoor court.
The shoes offer versatility, flexibility, and comfort at an extremely affordable rate and that's the main reason I love them the most.
Things to Consider Before Choosing Good Cheap Basketball Shoes Under 40 Dollars
Before going for a $40 basketball shoe, there are some things that you need to keep in mind.
For instance:
Overall Durability:
Although you will not find much sturdiness in these sneakers, it is still better to do some research before making the final decision.
Shoes made with synthetic and textile materials tend to last longer than shoes made with other cheap materials.
In terms of durability, leather is the sturdiest material you could come across. However, it does not offer much breathability.
So, while you are in to make a $40 shoe purchase, keep in mind that it must be durable enough to last at least 4 months.
Breathability:
One of the problems that I encounter with cheap Bball shoes is that they don't offer enough breathability. You won't face the same issue with the high-end outdoor shoes for basketball, for example.
As a result, your feet would become all sweaty and slippery from the inside causing immense trouble.
Hence, I would suggest you take this option seriously. Go for the sneakers that offer a proper ventilation channel. Ones with mesh overlay help in improving breathability.
All options that I have mentioned above offer immense breathability except the last one. So, you could check them out too.
Cushioning:
$40 basketball shoes are normally properly cushioned with a foamy midsole.
So, you don't need to worry about this factor too much.
However, you would not want to get a sneaker that does not offer enough cushioning.
To put things into perspective, shoes with little cushioning could hurt your feet and can cause muscle sprains at the same time.
In short, while looking out for a good basketball shoe under 40, you need to make sure that they offer extra cushioning.
Grip Performance:
Most $40 sneakers I have tested, do not perform well on indoor surfaces. That's because these shoes are unable to offer enough grip on slippery surfaces.
I always recommend wearing cheap basketball shoes outdoors only. They perform better on rough surfaces and could keep you away from potential injuries.
However, some exceptions are also there. For instance, Beita High Upper Basketball Shoes cost less than 40 bucks and offer superb traction both indoors and outdoors.
In case you go to an indoor academy regularly and have no budget to get new shoes, then check out Beita High Upper. I'm sure these sneakers won't disappoint you.
Frequently Asked Questions:
Are good cheap basketball shoes under $40 worth it?
Depends on which level you play and your preferences. If you are just a beginner and want a pair of shoes to help you play with comfort, then $40 sneakers could come in handy.
For professional players, I suggest investing in some reliable brands rather than going for these cheap options. They could get these $40 shoes to practice different drills though.
Can I wear a $40 basketball shoe indoors?
I won't recommend it. That's because I have tried several models indoors and nothing has worked out well for me except Beita High Upper. Apart from this sneaker, I do not endorse wearing anything cheap on an indoor court as it will hurt you big time.
How much should I spend on basketball shoes?
Yet again, it depends upon how much budget do you have and on which level you play. Regardless of these two matters, I suggest getting a shoe within a $100 range preferably above the $50 mark. This way, you could enjoy playing with comfort and convenience for a long time.
Final Takeaways:
Finding good cheap basketball shoes under 40 dollars isn't a piece of cake for everyone.
You have to search the market for hours and hours.
Luckily, I have made it easier for you to find a perfect shoe on an extremely cheap budget.
So, just check out the review section in this article and make a final decision based on what model you like and your preferences.