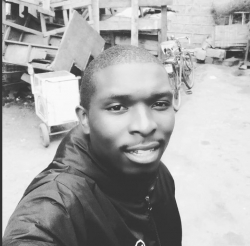 Latest posts by Nelson Nells
(see all)
Simple Answer: Yeah, you can wear basketball shoes casually. They are quite comfortable and could enhance your fashion sense at the same time. Hence, I do recommend them for casual use.
Basketball has come a long way and so is the equipment used to play it. That said, basketball shoes hold primary importance in an athlete's life as they offer the due comfort, support, and balance to the player.
However, one question commonly circulating in the community is, "Can you wear basketball shoes casually?"
I've already answered it. Yeah, you can be wearing basketball shoes casually. But you should also keep in mind that not every pair could go well with your outfit. No matter if you wear basketball shorts or jeans.
The whole guide, therefore, revolves around discussing casual basketball shoes and some tips on how to make them compatible with your dress.
I'll also share some insights on some shoes that are meant for casual use as well as for playing basketball.
Let us get right into the discussion, without any further ado:
Can You Wear Basketball Shoes Casually: All You Need to Know?
Basketball shoes, first of all, are expensive enough. Don't even get me started on how costly the likes of Nike Air Jordans are.
In such circumstances, an athlete could not have enough budget to get two pairs of sneakers for different purposes.
In this case, the player should opt for casual basketball shoes.
Now, you have to keep certain things in mind while wearing the basketball shoes casually.
First of all, make sure that you get the best low-top basketball shoes so that your ankle remains free enough to ensure a good walking experience.
Furthermore, don't get too much immersed in choosing flashy basketball sneakers, as they won't match up with any of the outfits you wear.
The story simply doesn't end here!
You would've seen recently that many celebrities prefer wearing the Jordans casually.
It has ignited a spark in the young generation so much that they now prefer selecting b-ball sneakers over other casual options available in the market.
So, that's all about the story of whether it's normal to wear basketball shoes casually or not.
Moving on to the next section, it involves some tips and tricks on how to make the sneakers compatible with your outfit.
I've been wearing different basketball sneakers from multiple brands over the past couple of years. Hence, I have to guide you on how to flex while wearing basketball shoes. (Pun Intended)
Have a look:
Tips on Wearing Basketball Shoes Casually:
First things first, make sure that you avoid any fashion blunder while trying to wear the sneakers with your outfit.
It's, therefore, recommended that you wear slim-cut jeans with the shoes to look sophisticated enough.
You could also try some light shorts with sneakers to get a more casual touch.
Anyway, here are some other tips that you can follow to wear the basketball shoes with jeans or with other outfits:
Don't Go for the Flashy Colors:
Be mindful that you ain't wearing the shoes to a basketball court. It's better to choose a calm tone with light colors to avoid any unnecessary taunts or sarcastic comments.
Tips on How to Wear the Air Jordans with Jeans:
If you've got no idea of how to wear the Air Jordans with jeans, then these simple tricks might help you out:
Firstly, select the right pair of Jordans. Make sure that you keep comfort, support, and balance in mind while picking the shoe. On top of that, keep the fashion sense in mind and choose some vibrant colors with a calm tone instead.
Secondly, you can also invest in the Classic Jordan footwear options if you prefer a more classy and vintage look.
For ladies, it's recommended that you pick the Jordans according to your foot. Plus, better opt for a pair that offers more comfort and cushioning.
Better pair up the Air Jordans with slim jeans to look cool, casual, and handsome enough. However, if you want to flex the shoes, then better wear dark jeans as it would help the shoes to look more colorful and aesthetic.
Last but not the least, I do tuck my jeans into the basketball sneakers for a more snug and tailored feeling. So, you could try that out too and see whether it suits you or not.
Note: The basketball sneakers won't go well with formal dresses. Avoid wearing them with 3 piece suits.
Can You Wear Basketball Shoes Outside with Shorts?
The shoes look even cooler when paired with shorts compared to the jeans.
Just keep some of the following tips in mind when you wear them with shorts:
For low-cut (Low-Top) shoes, choose socks that won't go above the ankle. This way, the focus of people will remain on your shoes and not your socks.
If it's your first time wearing basketball sneakers with shorts, then better pair them up with cargo shorts. It will give off a sexy look and an attractive charisma for sure.
In the end, if the shoes you've chosen have got more neutral colors, then prefer wearing warm shorts with them to get the best out of your personality.
Can You Use Basketball Shoes for Other Sports?
My answer remains the same, i.e., "Not at all." You see, different sports have got different dynamics. For instance, soccer requires shoes that offer immense comfort and are extremely grippy.
Similarly, indoor sports such as badminton require light shoes with enough cushioning.
Other sports such as Softball, Baseball, and Football all require shoes with different criteria as per the circumstances.
So, you cannot expect a basketball sneaker to offer you the same comfort and support while playing other sports. Well, of course there are some exceptions.
We have written about them in our article comparing basketball shoes and running shoes, as well as in our popular article that answers the question "can you use basketball shoes for wrestling".
In addition, I've experimented with some basketball shoes while playing volleyball. From my experience, I can say that yeah, you could use some specific basketball sneakers for volleyball too.
Can You Walk in Basketball shoes?
Of course. Basketball shoes are designed while keeping comfort, cushioning, and support in mind. Just make sure that you get yourself a low-top shoe and you can enjoy walking in them for sure.
10 Best Basketball Shoes For Casual Wear
Here are some of the shoes that I've been wearing for casual use since my early basketball days.
Regarded as one of the first basketball shoes used casually, the trend of wearing Converse spread like a wildfire in the 1960s.
The shoes are still used by the likes of college basketball athletes, female celebrities, and college students.
Dame 4 is all about style, comfort, support, and a casual look. Absolutely worth every penny you spend on it.
The first-ever Jordans that Nike made for the legend in the mid 1980s. Although Nike had to pay a fine to the NBA association for not complying with its rules. The shoes took were a great hit as almost every celebrity at that time was wearing them.
Meant for the real OGs Fear of God High-Tops are often worn by professional basketball players casually.
However, the shoes are quite expensive and you should think twice before investing in them.
Fly Lockdown from Nike ensures an impeccable performance and gives a fine casual look as well. Make sure that you choose the calm color variations with the right size though.
Maxin 200 casual basketball sneakers are increasing in demand and popularity. However, they are a bit expensive for obvious reasons.
The vintage Jordan 3 Retro are meant for those who want to look classy, sassy, and cool enough.
Perfect for both outdoors and indoors, you could pair up the Harden's with slim jeans or shorts and go all flexing on your friends in a casual meetup.
The signature Lebron James Soldier XII offers zoom cushioning, and a solid traction pattern to keep you up on harsh surfaces. Not to forget that the shoes also give off premium vibes, hence making them a perfect fit for casual use.
Curry 5 ensures speed, agility, and a quick footwork interface. Besides, you could use them casually with jeans or shorts.
To Conclude:
You can easily wear basketball shoes casually and I've proven this statement with a detailed discussion mentioned above.
However, I don't recommend using them for running or for other sports as it would not only impact your performance but will also cause wear and tear in the shoes.
With that, I'd like to sign off for now. Keep yourself updated with what I post by joining the Outdoor Basketball Hub newsletter.