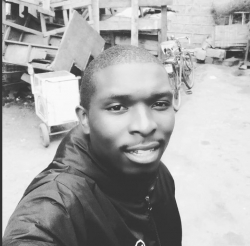 Latest posts by Nelson Nells
(see all)
Did you know that?
You can get away with the pain of Achilles tendonitis if you make the right decision while choosing your footwear.
How are you going to do that?
Well, it's simple. The basketball shoes for Achilles Support must offer balance and comfort to the heel area.
In short, such sneakers should offer comfort and balance to the heel bone along with actual shock and impact absorption features.
If you play basketball frequently and feel pain in your Achilles tendons, then you, my friend, need a sneaker that could support your heel and ankle area.
In this aspect, I've done my homework, finding the best basketball shoes for Achilles tendonitis.
Do you want to see them?
Top 3 Picks
Here are the top 3 Achilles Support Sneakers Picks of 2023
Editor's Choice
Giannis Antetokounmpo's debut signature shoe
The best solution for Achilles tendonitis thanks to very comfortable lockdown forefoot support
Impact-protecting Zoom Air cushioning
Forefoot lacing bands for increased support system
Popular Choice
Incredible cushioning thanks to a combination of Max Air and Zoom Air technologies
Very stylish look
TPU heel clip for increased support
Crazy comfortable and resilient foam midsole
Budget Choice
Updated UA ClutchFit technology for powerful support and comfortable feel
3D molded tongue forms around your foot and ankle for an enhanced fit and Achilles support
Full-length molded sockliner adds cushion and keeps your foot always locked in place
Charged Cushioning midsole absorbs impact and converts it into responsive quickness
How We Reviewed
We pride in taking our review work seriously.
Here's what we did to prepare and deliver a really helpful buying guide. Our passionate expert team:
invested a total of 47 hours doing intensive research on the market, diving deep into hundreds of product reviews online
performed 3 exhaustive in-house tests, playing basketball with some of the shoes listed below both indoors and outdoors
considered 29 products and shortlisted 5 of them based on important criteria such as Achilles support, cushioning, outsole and midsole quality, weight, price, breathability, brand reputation, and buyer feedback.
consulted medical documents and interviewed profesional basketball players who suffer or suffered from pain from Achilles tendonitis.
Our chief editor Adam Gotelli is a professional basketball player, currently competing for the basketball team in Messina, Italy. At one point in his career, he suffered from Achilles Tendonitis. So undoubtedly he's a credible source to gain information from when it comes to the proper basketball shoes to wear for Achilles Tendonitis.
Adam also personally tested some of the basketball shoes listed below on the court. Here's what he has to say:
I know the pain from Achilles Tendonitis very well. It's a very common injury among professional basketball players. Besides really good cushioning and ankle support, the right shoes for any basketball player with this condition need to have proper heel support (ideally built-up heel) in order to remove the pressure from Achilles tendons.

Adam Gotelli – professional basketball player and chief editor of Outdoor Basketball Hub.
We took Adam's advice and recommendations and prepared a guide with the most appropriate shoes for pain in the Achilles Tendons, also based on his personal test results.
Best Basketball Shoes for Achilles Support – Comparison Chart
Have a look at my top 5 picks as follows:
Image
Product
Features
Price

Editor's Choice

Zoom Air cushioning
Multidirectional traction pattern
Giannis Antetokounmpo's signature style

Check Latest Price

Popular Choice

Impact-absorbing Max Air and Zoom Air cushioning
Custom Lock-In stretch collar for incredible comfort
Resilient foam midsole

Check Latest Price

Budget Choice

Incredibly cushioned midsole
Updated UA ClutchFit technologyreduces weight
3D molded tongue custom forms around your ankle

Check Latest Price

Also great

Padded ankle collar for even more cushioning
Flexible Bounce midsole absorbs shock from jumping
Zonal herringbone rubber outsole for improved support and pain relief

Check Latest Price

Unisex sizing

Extremely lightweight
Incredibly breathable
Superior cushioning thanks to the Air Zoom Turbo unit

Check Price at Finish LineCheck Price At Amazon
Best Basketball Shoes for Achilles Tendonitis Reviews
Editor's Choice
Based on our intensive testing and research, those are no doubt the best basketball shoes for Achilles support.
Nike Zoom Freak 1 offers a superb performance on multiple surfaces while keeping the Achilles pain away. The shoes with a combination of foamy midsole and air zoom unit cushioning could become a perfect fit for those suffering from Achilles tendonitis.
Mid-top design
Synthetic and textile construction
Multidirectional traction with rubber outsole
Foamy midsole
Internal forefoot band
Lightweight (Weighs 13 oz)
Pros
Giannis Antetokounmpo's first signature sneakers
Super responsive cushioning maintains heel comfort
Foamy midsole absorbs extra shock
Internal forefoot band provides a stable lock to the feet
Durable and sturdy construction
Versatile enough



Cons
Won't fit wider feet perfectly
They run small (get one size larger)
Zoom Freak 1 from Nike with an absolutely comfortable performance are the winners of being the best Achilles support basketball sneakers. The shoes, first of all, feature an aesthetic mid-top shape that could ensure proper protection to the heel area.
Moreover, Nike has made sure that these sneakers could perform perfectly well both outdoors and indoors.
To start with some basics:
We get to see the Double Air Zoom Unit cushioning just under the heel area for extra comfort and support.
This way, your Achilles tendons will remain relieved of any pain no matter how long you play the game.
Secondly, the foam midsole is lightweight, soft, and offers proper balance to the feet. Thanks to the combination of foamy midsole with air zoom unit cushioning, players won't experience pain in their Achilles for a long time.
Next, the Nike basketball sneakers do come with an internal forefoot band that completely locks the feet once you adjust the straps. After the feet get locked in, they will stay in a natural posture while you get past your opponents on the court.
The multidirectional traction pattern with an extra thick rubber outsole provides superb grip on indoor and outdoor courts. With this sublime traction, players won't face any ankle twists or sprains, thus protecting their Achilles tendons at the same time.
All in all, Nike Bball shoes with responsive cushioning ensure a perfect gameplay experience. I suggested them to one of my colleagues at the academy and he's been wearing the sneakers to avoid any extra Achilles pain since 2020.
Thanks to the awesome support and improved cushioning, those are great for players with shin splints as well. Supinators and players with plantar fasciitis would also find it comfortable.
---
Popular Choice
Lebron XVI are the shoes to look out for if you often suffer from Achilles Tendonitis while playing for a short time. The sneakers will keep your tendons as comfy and relaxed as possible.
Stylish Battleknit 2.0 upper
Max Air and Air Zoom cushioned midsole
Herringbone traction pattern
Visible perforations enhance ventilation
Low-top design
Weigh 18.5 oz

Pros
King James' latest signature shoes
Offer internal Achilles support
Durable and sturdy design
Battleknit 2.0 upper maintains support and balance
Extra cushioned midsole for impact absorption
Suitable for outdoors
Cons
Limited sizing options
Limited color options
LeBron James has undoubtedly inspired this new generation to play basketball. The legend of the game has new signature sneakers up his name, i.e. the Lebron XVI. It's not the newest LeBron model, but definitely a successful one.
Featuring qualities like proper internal Achilles support with Flywire cables, these sneakers are here to help you challenge yourself at the highest professional level. The design? Simply the best I've ever seen!
Getting started:
The best basketball shoes for Achilles support feature the latest Battleknit 2.0 upper for immense support and balance. On top of that, the breathability feature is well up to the mark.
Being Low-Top basketball shoes, there's complete freedom given to the ankle to improve the lateral movements of the players on different surfaces.
Although the ankle protection reduces, your heel and Achilles tendons will remain away from any impact.
Lebron XVI also features a combo of Max Air with Air Zoom Cushioning to improve comfort and support, especially to the heel area. It can, therefore, reduce the Achilles tendonitis pain like a charm.
An updated rubber outsole with a unique herringbone traction pattern could ensure no slips and hurdles while moving forward. These sneakers make sure that you can tear apart the defenses without suffering from any heel pain.
Flywire cables are also there to maintain a locked-in and a stable fit. With this feature, athletes feel more comfortable and relieved while playing against fierce opponents.
Last but not the least, Nike maintains support for the Achilles in these sneakers. The internal Achilles supports quality protects the tendons from getting inflamed or stressed. My advice is to just learn how to tie basketball shoes the right way for proper support.
---
Budget Choice
Under Armour ClutchFit Drive 2 has got immense potential in terms of supporting Achilles muscles. Check them out if you can't lay your hands on anything expensive
Advanced ClutchFit upper
Visible perforations increase breathability
Micro G sockliner for extended cushioning comfort
3D molded tongue
Extra foamy midsole
Herringbone traction pattern
Weigh 22.4 oz
Pros
Affordable basketball shoes for Achilles support
Durable and 100% authentic
Micro G sockliner increases comfort
3D molded tongue for extra support
Mid-top design protects ankles and Achilles
Herringbone traction for multidirectional grip

Cons
Might run smaller than the actual size
Take some extended time to break in
ClutchFit Drive 2 is yet another basketball sneaker for Achilles tendonitis. Under Armour has induced the latest technologies in these sneakers to make sure that they keep the feet as comfortable as possible.
Moreover, I personally loved the design and shape of the sneakers and have worn them more than once to different Bball games.
Starting with some major features:
The best basketball shoes for Achilles tendonitis feature a ClutchFit upper, which ensures a snug and locked-in fit along with stability.
With visible perforations, the sneakers perform well in reducing excessive sweat and maintaining air ventilation.
In addition to that, we've got to see the 3D molded tongue along with a Micro G sockliner for immense comfort and relief. Not to forget, the immense internal Achilles support is there to keep the tendons as relaxed as possible.
The best Under Armour shoes for Achilles support also features an extra foamy midsole with lightweight yet responsive cushioning. It can take care of extra impact and shock, thus ensuring a comfy gameplay experience.
With a flexible rubber outsole, the traction already increases. Herringbone pattern works like icing on the cake and ensures a crazy grip no matter what kind of surface you are playing on.
All in all, I, for one, loved the overall look and performance of the shoes. On a good note, I often use them for intense drills to make sure that my Achilles remains relaxed during the workouts.
---
Available for men and women
We love the Kyrie 6 from Nike as much as we love our superstar Kyrie Irving. Getting these sneakers would help you avoid the extra inflammation in your Achilles, and that's what Kyrie 6 guarantees.
Air Turbo Zoom Unit cushioning
All-angle foamy midsole
Curved outsole with unique traction pattern
Mid-foot strap for unmatched stability
Mid-top design
Weigh 13.8 oz only
Pros
Kyrie Irving's signature basketball sneakers
Perfectly supports Achilles tendons and heel area
Air Turbo Zoom Unit ensures proper cushioning
Curved outsole with unique traction for all-court grip
Enhances speed and agility on the court
Offers a snug and locked-in fit
Cons
Shoes might run small. (Get a bigger size)
Might require more time to break in
Everyone knows how aggressive Kyrie Irving gets while advancing on the opponent's court. The Kyrie 6 shoes play a bigger role in improving his reflexes while keeping him away from intense Achilles pain.
The sneakers have got a sleek shape, and I admit they look quite beautiful on the feet. On top of that, they can keep the Achilles tendons away from pain or inflammation and that's the reason Bball players love them.
For starters:
Nike has used its signature Air Zoom Turbo Unit in the forefoot of Kyrie 6 to maintain extra cushioning. While doing so, the midsole gets hold of the heel and ankle area and keeps it protected enough.
Moreover, with Kyrie 6 you can experience multifunctional comfort. Thanks to the extra foamy midsole with proper cushioning, your feet will not experience any pain no matter how long you wear them to play the game.
A curved outsole gets hold of the upper and helps professional athletes to take precise and accurate steps in the court. So, the sneakers offer an inch-perfect side-cutting interface for aggressive movements on the court.
Basketball athletes suffering from Achilles Tendonitis could get the Kyrie 6 as they offer a locked-in fit. Thanks to the midfoot strap, you can adjust it according to your preferences and enjoy shredding apart the opponent's defenses with quick movements.
Plus, these durable shoes will last longer that you can expect.
In the end, I must say that the Kyrie 6 is specifically designed for more speed and agility. That's one of the reasons Kyrie Irving prefers them and often wears them to NBA games.
If you want to find out which are the other budget picks that would work for you, read our article on the top basketball shoes under $50 here.
---
Also great
Adidas Pro Bounce with a lightweight shape and a comfortable playing experience is a perfect alternative to consider in 2021. Check out the sneakers before it's too late.
Mesh and Forgefiber upper
Rubber outsole
Bouncy cushioned midsole
TPU coated shank for ultra comfort
GeoFit construction provides anatomic shape and ease of movement
Weigh only 14 oz

Pros
Rugged and lightweight
Forgefiber improves support and balance
Suitable for professional athletes
Low-top design offers freedom to ankles
Helps keeping Achilles tendons comfy and relaxed
Cons
Not recommended for centers
Not suitable for wide feet
Wrapping up the review section with Pro Bounce sneakers from Adidas that has got attention from the athletes in 2021.
The shoes have got a beautiful shape along with a lightweight design. Plus, I've seen many professionals wear them to perform high-intensity Bball workouts.
To state some of its features:
Pro Bounce features a Bouncy cushioned midsole to help athletes play the game and tear apart defenses with immense comfort and flexibility.
Not only that, but the upper comes with a layer of different materials including mesh and Forgefiber.
On one hand, mesh helps to maintain breathability while on the other hand, Forgefiber with TPU coated shank aids to extra support and flexibility.
What impressed me the most in adidas Pro Bounce is that it comes with GeoFit construction. This quality allows an anatomical fit, thus maintaining a natural posture of the feet for a long time.
A rubber outsole combined with a multidirectional traction pattern could also ensure superb grip, thus allowing athletes to rush forward without any injury.
I loved how comfortable, grippy, and lightweight these shoe felt when I played basketball in them. I bet you'll love them too.
---
Interesting Facts about Achilles Tendonitis
Achilles Tendonitis is a medical injury followed by the overuse of Achilles tendons. For those who don't know, Achilles tendons connect calf muscles to the lower parts of the leg, finally ending into heel bone.
In addition, it is one of the most devastating injuries for basketball players along with sprained ankles.
The Achilles tendons are of prime importance as a normal human being utilizes them to run or to exercise.
More precisely, the use of these tendons increases whenever you are doing any workout, playing a sport, or simply running.
Related resource: 5 Best Basketball Shoes For High Arches.
Common Causes of Achilles Tendonitis
The most common cause includes performing high-intensity workouts and exercises without caring about Achilles tendons. In addition to that, this condition is also common in athletes belonging to different sports such as basketball, tennis, and volleyball, etc.
Old people are more prone to getting Achilles tendonitis, as the tendons get weak with time. So, basically what happens is that when the Achilles tendons keep getting extra strain without any rest, they'd get inflamed and stressed.
The extra strain on the tendons causes them to get weaken over time, thus halting the performance of athletes.
Common Symptoms
To get started with, you'll feel a mild ache in the heel or leg muscles that would indicate that your Achilles tendons now need extra rest.
Some symptoms also include extra inflammation and difficulty in walking.
In severe cases, the tendons could also rupture, and if (God Forbids) that happens, you have to consult a doctor for major surgery.
8 Tips to Avoid Achilles Tendonitis:
They say, Prevention is better than cure and I agree with this fact.
Do you?
Some of the preventive measures include:
Using the right footwear that could offer proper comfort and support to the heel area thus protecting the tendons from overuse. Better get shoes with extra cushioning and proper grip to avoid any complexity. And as for the famous debate – basketball shoes vs running shoes, in this case you'd want to go with proper basketball shoes to avoid further pain and trouble.
Doing lightweight exercises without any over repetition.
Reducing the gameplay time, especially if you feel aching in the bottom of your legs.
Do all the stretching exercises before entering the court.
Perform different calf workouts to strengthen them. You could also perform leg workouts on daily basis to keep your tendons strong enough.
You could cross-train some high-intensity exercises with those having impact.
Don't go too hard on yourself if you are just starting as a beginner. Take it easy and increase the intensity of your workouts gradually.
Last but not the least, get your legs proper rest and if possible, massage them after an intense workout session. You can watch different tutorials on YouTube for some easy DIY massage hacks though. For instance, watch the video below:
Frequently Asked Questions
Check the following answers to some important questions below.
What basketball shoes are good for Achilles?
Nike Men's Zoom Freak 1 is the most reliable option when we talk about proper Achilles support. The sneakers feature Air Zoom Unit cushioning with extra foamy midsole for added comfort and support.
The mid-top design not only protects ankle muscles but also helps keeping the Achilles tendons as relaxed as possible. So, that's what I'd prefer to the athletes who are suffering from Achilles tendonitis.
Are basketball shoes good for Achilles Tendonitis?
Basketball shoes usually feature an extra cushioned midsole followed by a supportive upper and a flexible rubber outsole. With sheer comfort, these types of sneakers also offer a strong grip on courts.
Plus, their mid-top designs can protect the ankle and heel areas quite well. So, I do think that basketball shoes are good for reducing Achilles tendonitis pain.
How do you protect your Achilles tendon while playing basketball?
Don't rush yourself into the court without performing normal stretching exercises. Get yourself the best basketball shoes for Achilles tendonitis that could keep your feet stable enough.
Finally, reduce intensive activity if you feel any pain in the heel area of your feet. That's how you can protect your Achilles tendons while playing basketball.
Final Verdict
I take great care of my body, especially my legs. Even with this much care, I've faced inflammation, injuries, and extra stress on my Achilles tendons just because I wasn't taking any precautions.
Believe me, these special sneakers for Achilles support are quite helpful in reducing the extra pain.
Editor's Choice
Based on our intensive testing and research, Nike Men's Zoom Freak 1 are no doubt the best basketball sneakers for Achilles support.
Nike Zoom Freak 1 offers a superb performance on multiple surfaces while keeping the Achilles pain away. The shoes with a combination of foamy midsole and air zoom unit cushioning could become a perfect fit for those suffering from Achilles tendonitis.
Mid-top design
Synthetic and textile construction
Multidirectional traction with rubber outsole
Foamy midsole
Internal forefoot band
Lightweight (Weighs 13 oz)
Give them a chance and get yourself the best footwear from the list I've mentioned above to improve your movement in the court without feeling any pain.
---
Reference: https://www.mayoclinic.org/diseases-conditions/achilles-tendinitis/symptoms-causes/syc-20369020